How easy or difficult to be human? What we can all do for Svratište for Mario Jurešić suffering from melanoma?
Can we close the street, to gather and collect the financial assistance and the means necessary for the treatment of Mario and for equipping Svratište for children school supplies.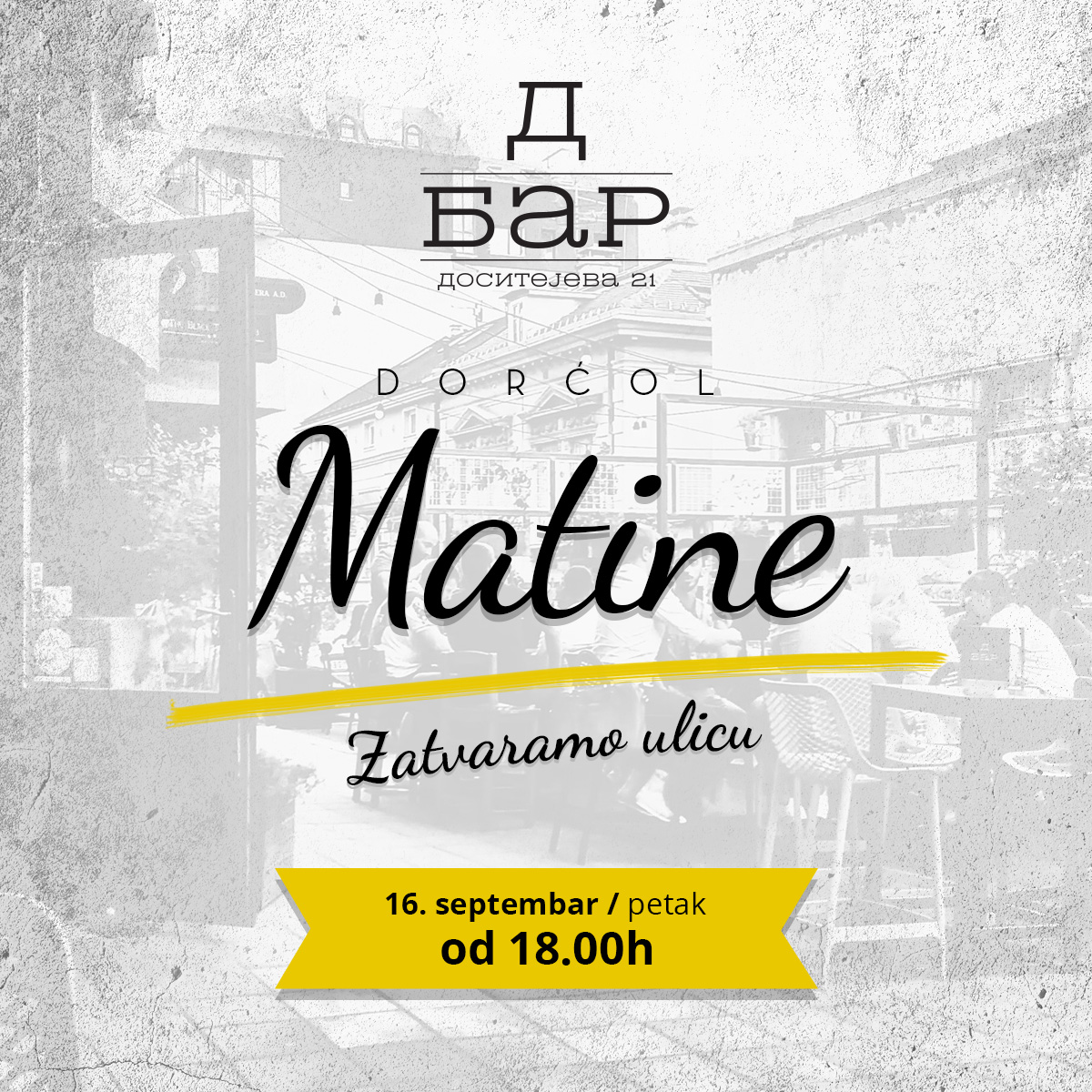 On Friday 16th September from 6PM to 1AM at the corner of Dositejeva and Gospodar Jovanova Street "D bar" organises first Dorćol Matine. The traffic will be closed in Dositejeva Street (from Gospodar Jevremova to Strahinjića Bana) and Gospodar Jovanova Street (from Francuska to Dobračins Streets).
The aim of this event is the closing of the summer season in Dorćol, promotion of the urban character of the area, socialising, dancing and, most importantly, collecting school supplies for Svratište for children and financial assistance for Mario Jurešić, who suffers from malignant melanoma of the IV degree and who is urgently in need of the therapy abroad.
DJ line up:
– Petko SoulPrint
– Groovyman
– Funkin' Blue
The sponsors and partners are:
JTI – Japan Tobacco International
Heineken
Coca-Cola
Rauch
Red Bull
G3 Spirits
Vina Laguna
Glasstic
VT mašne
Burger House
Wurst Platz
Play area for children Kamičak will have a place where you can bring your youngest from 5 PM.

This is not our final programme and it will be enriched. It is free! Come and enjoy!