New solutions and inspiration to support new needs for a summer holiday at home
The current life at home is in the "messy middle", as it slowly returns to the normal albeit with some restrictions still in place, shows the first IKEA Pulse Report  which reflects insights gathered by following lives of families around the world from April till June. As pandemic-related health and safety measures loosen, people regained their freedom with relief, but also with the realisation that for quite some time they will be living in limbo, being able to go out, but still having to keep a certain social distance.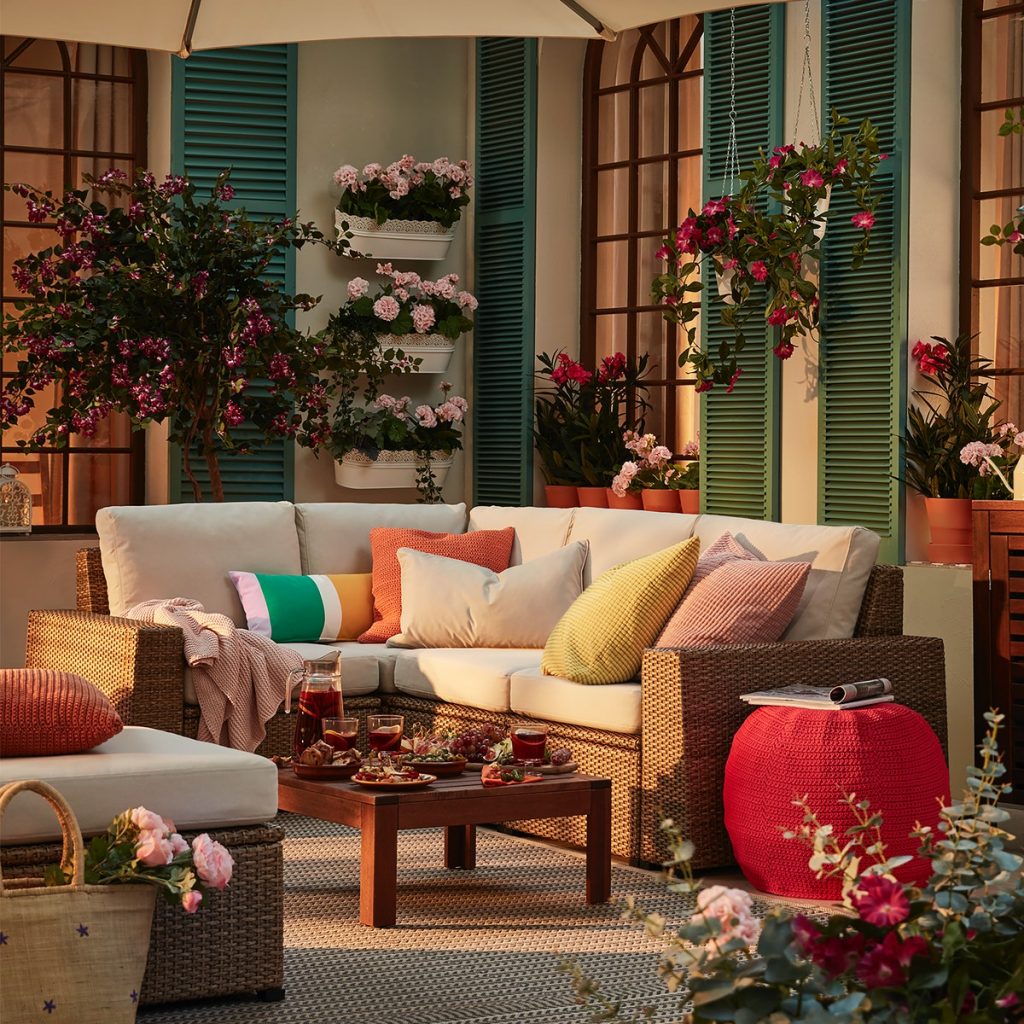 The research also found that difficult months spent inside thought people the value of bringing structure to their everyday life and discovering the importance of conducting new activities at home that made them feel good and more in control. As the experience of surveyed families showed, these new lessons will likely guide our life at home in the upcoming months as well, as the majority is continuing to pursue their adapted plans while finding new comfort and relief in their indoor and outdoor spaces.
With little inspiration and help from experts, in the upcoming summer season, the home can become the nicest place away to relax, refresh, and reload with energy. With IKEA's new collections, affordable products and new ideas, meeting these new needs of life at home and turning our living environment into a pleasant summer retreat will hopefully be fulfilling, fun, and easy.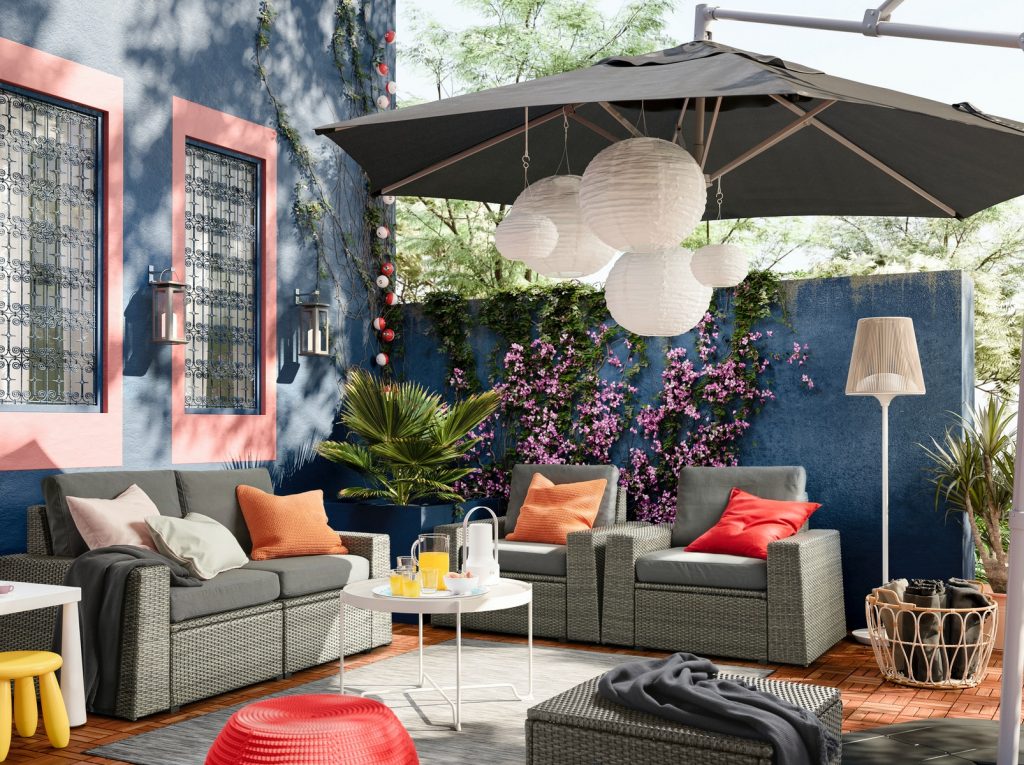 Refreshing the indoors
A refreshed and more colourful bedroom, bathroom or living room can work wonders in terms of well-being and relaxation.
In the summer season, you can never go wrong with playful patterns and bright colour schemes. Besides their highly absorbent quality, the GRUCKAN towels are here to bring holiday vibes into your bathroom. You can also bring bits of vibrant colours into the indoor areas where you usually spend most of your time., for example with the new NÄBBFLY cushion covers, and their colourful texture with exotic plants and animals. And the VÄLDOFT scented candles, which contain rapeseed oil as an ingredient in their wax mix, could be a nice touch for the immersive natural-feel experience.
Developed in close collaboration with ergonomics experts, OMTÄNKSAM is the result of looking at life's many stages and the needs that might arise when our physical circumstances change, either temporarily or permanently. It includes a comfy sofa that makes it easy to go from sit to stand, an armchair and a footstool, tables, cushions that support you wherever you choose to sit, vases that are equally beautiful and easy to handle and many other items.
Sound will help enhance the right atmosphere
Light and sound is also a powerful mood booster that can easily improve the atmosphere the quality of life at home. With this in mind, IKEA has come up with SYMFONISK, a new range created in partnership with Sonos. The range includes two Wi-Fi speakers which can be conveniently handled through the Sonos mobile app and a remote that provides an additional way to control them. They work both on their own or grouped, so as to create multi-room solutions and make it easier to furnish any corner of the home with sound. While the bookshelf speaker works as a versatile space saver with a simplistic design and neutral colours that make it fit anywhere, the table lamp one is a product created as a way of challenging the traditional high-tech aesthetics. The collection will be available in stores from the beginning of July.
Adjust the outdoor areas of your home according to your seasonal needs
No matter if you have a park-like garden, a small veranda, or a tiny balcony, with a small change you can you're your life outside to enjoy the mild evening breeze after a scorching hot day.
The solar-powered SOLVINDEN range provides lamps and string lights that help you save energy and reduce the environmental impact. The items within this collection will help you create a cozy atmosphere in a matter of minutes; just imagine hosting a garden movie marathon during a dreamy summer night, under a set of SOLVINDEN fairy lights.
Even a small urban balcony deserves some attention, especially during summertime, when it can transform into a real leisure space. The tables and chairs within the TÄRNÖ range are foldable, durable and lovable, thanks to the sustainably sourced hardwood acacia and powder-coated steel they're made of. You can also opt for the items belonging to the ASKHOLMEN collection, which are just as efficient when it comes to saving space.
Finally, SOLBLEKT is a limited collection inspired by vintage holidays, tropical patterns and Wes Anderson films. This range offers flexible solutions for the extended home and the notion of place in an urban environment – be it the park, a rooftop, the back yard or a terrace. You can choose from multiple items, including an umbrella, a beach chair, a rocking chair, a backpack, a cool basket, a hammock, beach towels, cushions and many more. It's a popular colour scheme and bold patterns should further reinforce the holiday summer feel.