In only seven days after the opening, the Republic of Serbia's Pavillion at the EXPO 2020 Dubai World Exhibition was visited by over 40,000 people from all over the world.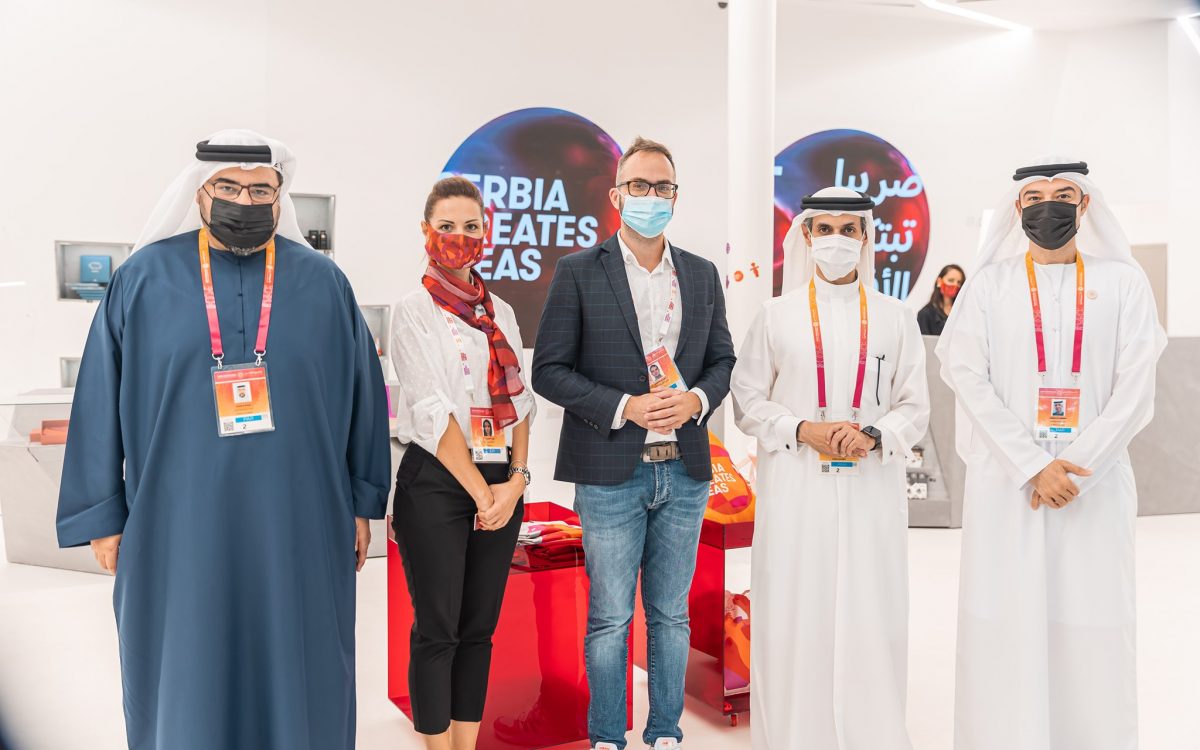 Apart from these visitors, business people and school delegations from the United Arab Emirates also came to visit the Serbian Pavillion which showcased a specially designed programme inspired by the genius Nikola Tesla.
In the first days after the opening, the Pavilion was also visited by Sheikh Mohammed bin Zayed, who together with Serbian President Aleksandar Vučić, enjoyed seeing VR exhibitions. A panel titled "Circular Economy: Present and Future" was also held to discuss the global importance and developments related to this topic. Also, the Balkan jazz band, Naked, from Belgrade, performed at the Pavillion.
The Republic of Serbia's Pavillion was opened on October 1, with a symbolic passing of the spark of creativity and innovation, which originated in our part of the world and has been continuously passed on for 7,000 years, starting with the revolutionary Vinča culture, which inspired Serbia's appearance at the World Exhibition.
The EXPO 2020 Dubai exhibition will be held from October 1, 2021, to March 31, 2022, under the slogan "Connecting Minds, Creating the Future".
During the six months of the exhibition, Serbia will present various economic sectors, scientific developments, technological innovations, creative industries and tourism offer through more than 150 different events, under the slogan "Serbia creates ideas – inspired by the past, we shape the future", thus showing it is a modern, innovative country, suitable for commercial and tourist development.