After an almost three-year break due to the coronavirus pandemic, the Embassy of Israel traditionally organises the Days of Israeli Film festival in cooperation with the Cultural Centre of Belgrade, from September 15 to 19 in the KCB Hall.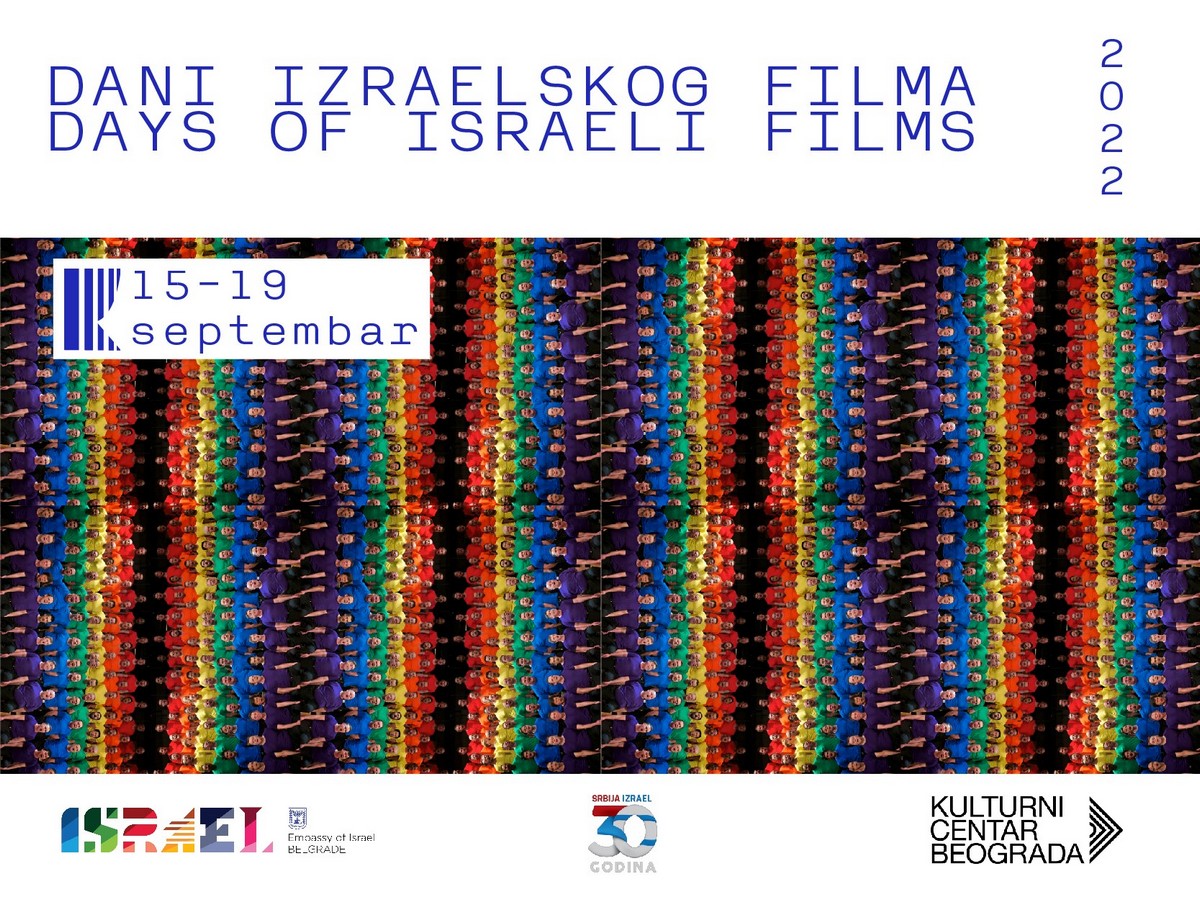 The Belgrade audience can expect a genre-diverse program that will consist of three program units – Comedy Day, Documentary Day and Love Day.
The festival opens with the film "Tel Aviv on Fire", a 2018 comedy with an interesting plot about filming a popular soap opera in which a young Palestinian director and an Israeli checkpoint commander unexpectedly collaborate to impress their wives. This award-winning production examines the Israeli-Palestinian relationship and coexistence through the story of "ordinary people" and their dreams that overcome divisions and differences.
On the festival program, as part of Documentary Day, the films "Museum" about the most important cultural institution in the country — the Israel Museum, as well as "Shadows of Baghdad" about the life and fate of the Jewish community in Iraq will be shown. The day of love brings the realisation of "Who will love me now?" by the famous Israeli director duo, the Hayman brothers, about a homosexual who, when he learns that he is HIV positive, returns from London to Israel with the desire to reconcile with the religious family that rejected him. The drama "Longing" is a story about parenthood, about a middle-aged man whose life changes radically after learning that he has actually been the father of a boy for years. Screenings of the films "Mossad" and "Farewell" will bring a smile to the audience's face.
Filmophiles expect an insight into some of the latest achievements of Israeli cinema, which, since the founding of the State of Israel in 1948, has recorded a steady rise, surprising and delighting both critics and audiences with its variety of themes and authenticity.
All films that will be shown at the festival will have both Serbian and English subtitles.
Tickets are on sale from Wednesday, September 7 at the price of 300 dinars at the ticket office of the Hall of the Cultural Centre of Belgrade. The office hours are every day from 16:00 to 21:00.