For all young and ambitious students who want to improve in a successful business system with the mentorship of experienced managers, great news is coming from Nelt.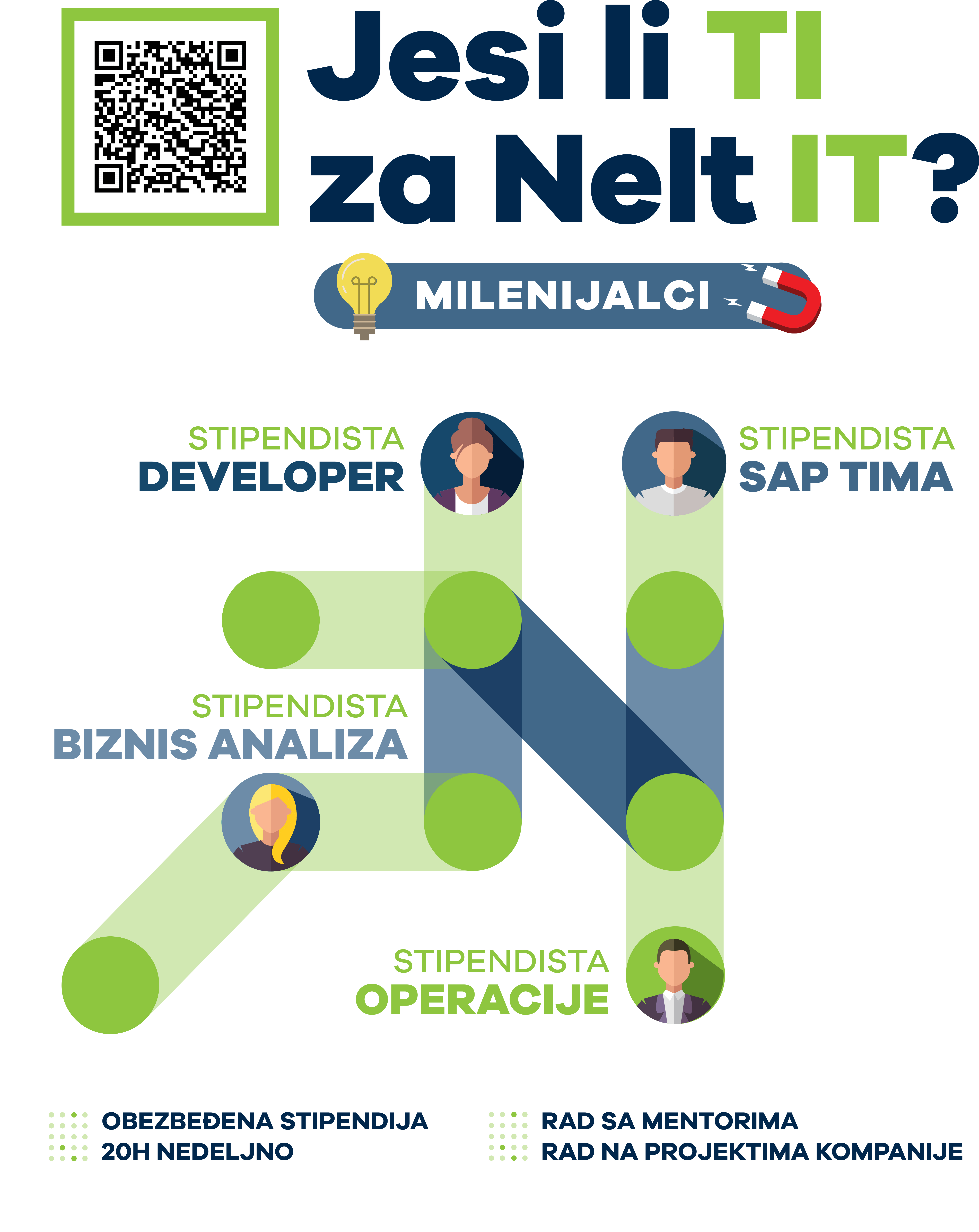 Nelt, the leader in the introduction of new technologies and business digitization, has announced a competition for IT scholarships. With the opportunity to enrich their formal education with practical work that will bring them experience and help in career development, students will receive five faculties – FON, PMF, ETF, Faculty of Mechanical Engineering and Comtrade Academy.
Nelt has provided support for developer scholarship, business analyst scholarship, SAP scholarship holder and scholarship officer. They expect six months of cooperation with mentors, professional and experienced managers, ready to share their knowledge and experience on various company projects.
Nelt is today one of the leading companies in the region when it comes to the application of complete distribution solutions and logistics services. The Nelt team makes 4000 people employed in 14 companies in 11 markets of the Western Balkans and sub-Saharan Africa.
Are you for Nelt IT? More info:
https://poslovi.infostud.com/posao/poslovi_infostud/preview/252272/7636df33d6aa5bcd03724ff6da87784c9c330f5d