The Serbian Deputy Prime Minister and Minister of Foreign Affairs spoke at the Conference The World in 2016 about Serbia's position in today's volatile world
Serbia is a small country, but it is nonetheless part of the world, and therefore when we talk about the world we are necessarily talking about Serbia. Our priorities grow naturally: Serbia comes first, then the Balkan region, then the world. And a developed and stable Serbia is a guarantee of stability for the entire region. However, Serbia alone cannot achieve all of it goals if it is not deeply incorporated into the whole world community, and I think that this Government has changed the paradigm and enabled a position that is quite new for Serbia. In 2015 we established a balanced position that is absolutely appropriate in these times, as well as succeeding with its chairmanship of the OSCE, which is a quite complicated organisation. Today's difficult geopolitical situation cannot be handled easily, especially in an organisation based on consensus, if your country has no influence.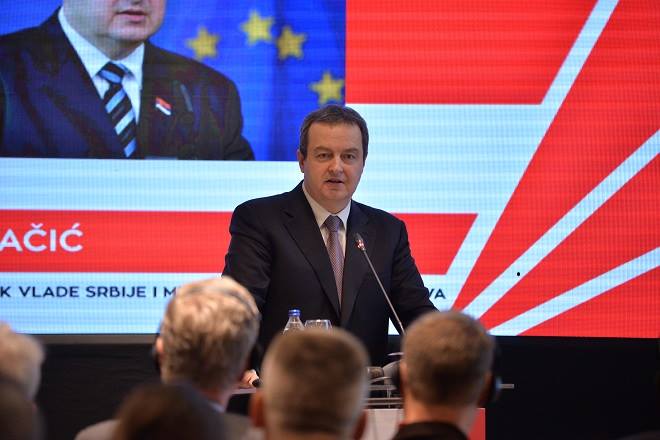 Read the full text in the printed or electronic edition of Diplomacy&Commerce magazine:
Here you can subscribe to the printed edition: CLICK HERE.
Here you can subscribe to the electronic edition: CLICK HERE.