Believing that positive changes come from a good idea, Japan Tobacco International (JTI) launched a large global Make It bright program for students from all faculties in 18 countries, including Serbia.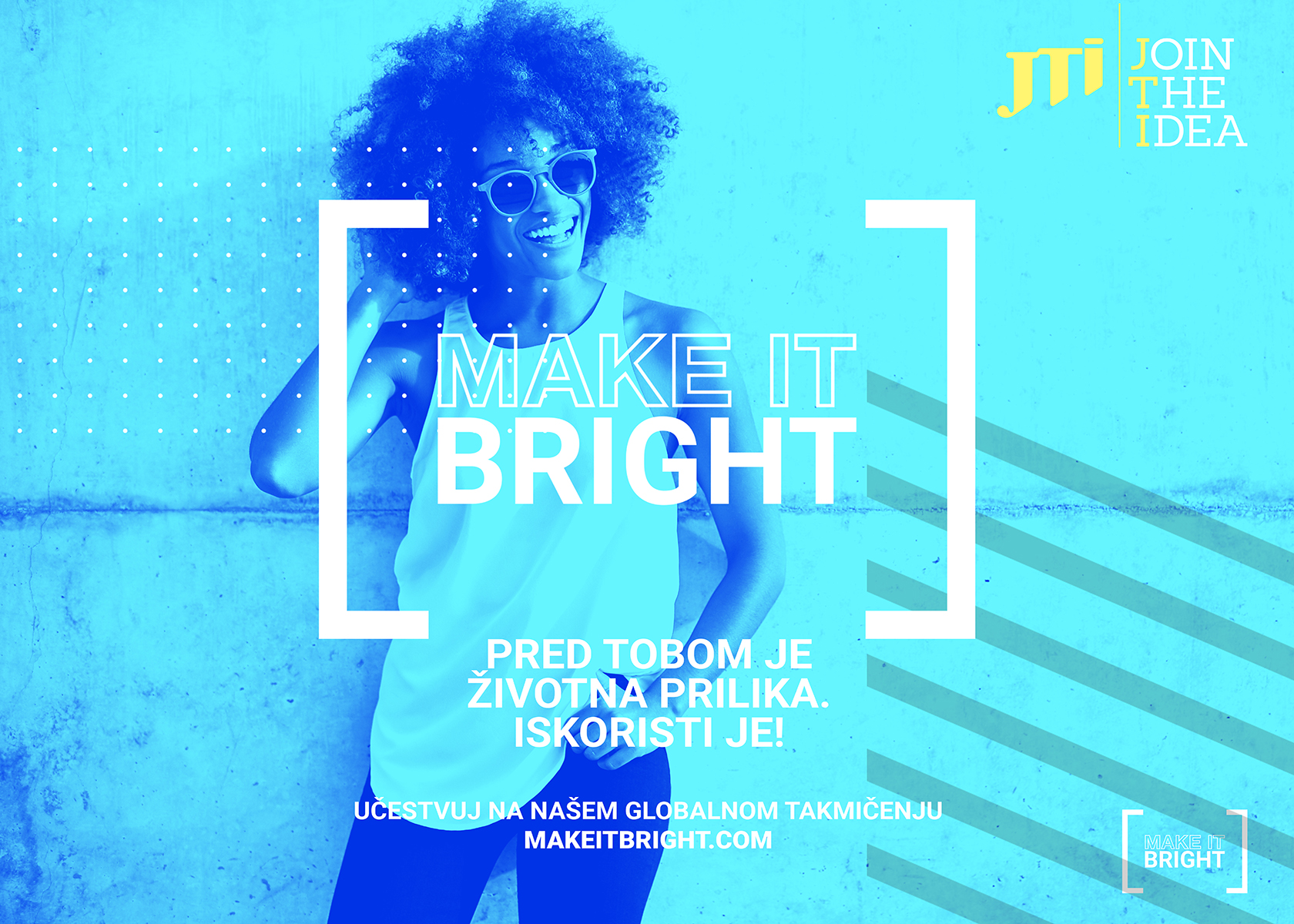 In search of a new generation of talents that will contribute to the development of the company, JTI has created a competition in which students should propose an idea that will have a positive effect on the company's operations, employees and the community. Ideas can refer to different areas of business – from technology and production, through the development of services, to responsible business.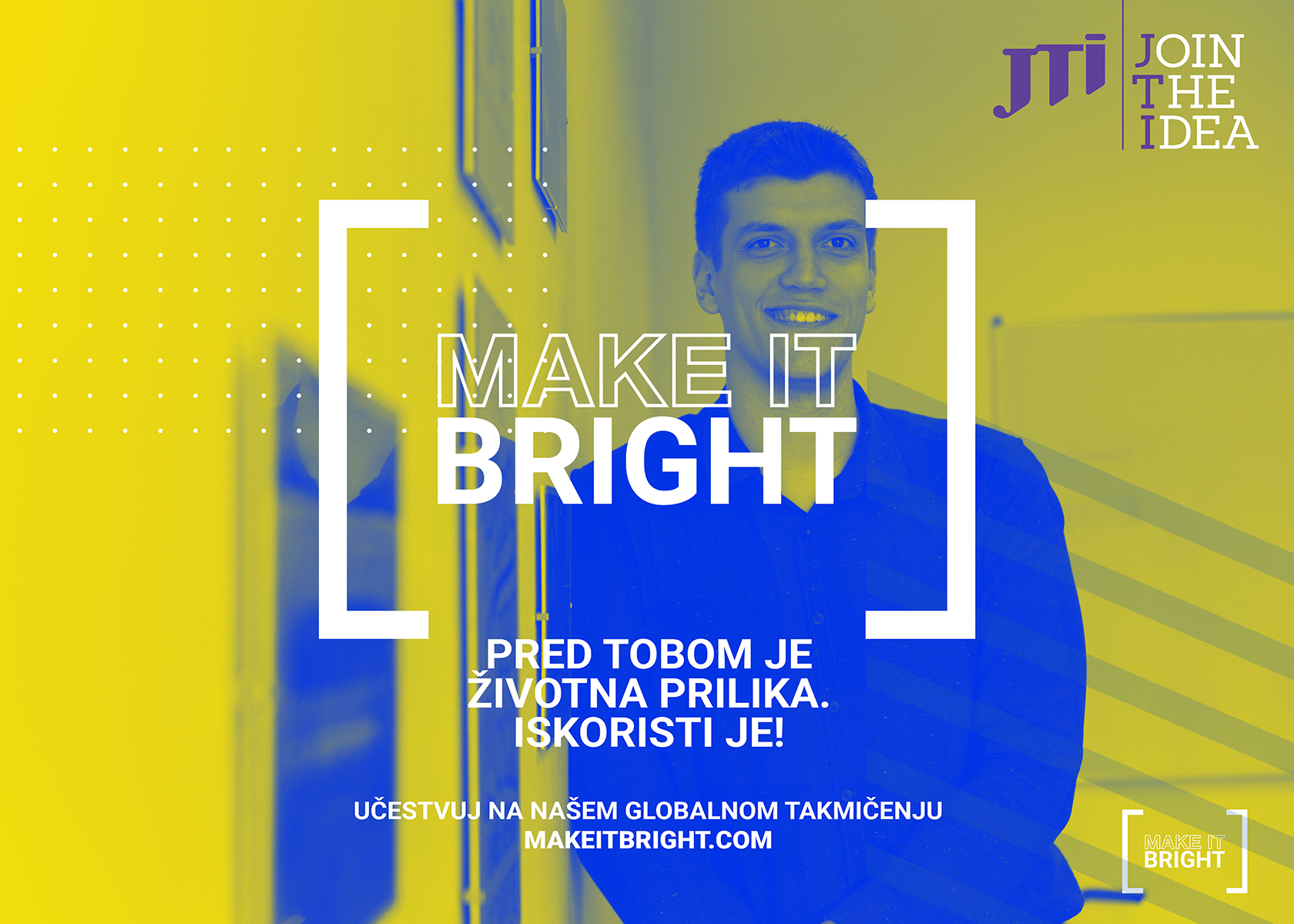 The main prize is paid practice at one of the JTI offices abroad for six months – two months at the headquarters of the company in Geneva, two months at one of the JTI offices anywhere in the world and two months at another location within the company's Arise program which is fighting against the abuse of child labor.
The competition lasts until May 31, 2019, and all information regarding the application is available at www.makeitbright.com.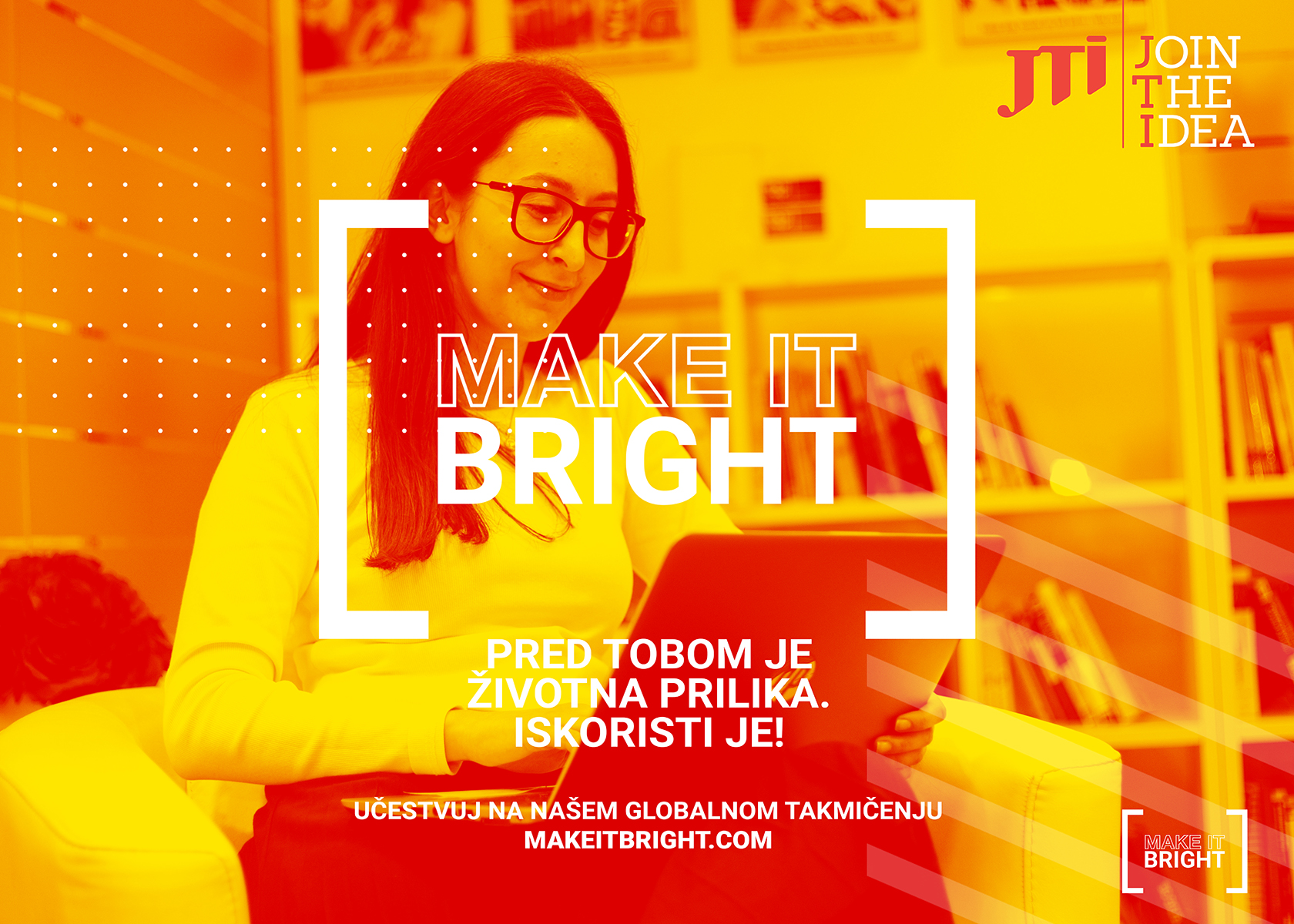 The objective of the Make it bright project is to offer students valuable experience an experience that will contribute to their professional development. In order to get to know the students better with this program, the representatives of the company presented the project to the students of the Faculty of Economics in Belgrade, Novi Sad, Subotica and Bujanovac, at the Congress of Economy Students in Zlatibor, and will be presented to students of the Faculty of Agriculture in Novi Sad and Belgrade , as well as many others. Also, the project was also presented within the largest career event for students in the region that was held at the end of last week – Belgrade Youth Fair.