LeitnerLeitner is one of the leading tax advisory and auditing firms in Central and Eastern Europe which is getting more and more recognized in Serbia due to professionalism and high quality of services, says at the beginning of the interview Jelena Knežević, LeitnerLeitner Managing Director.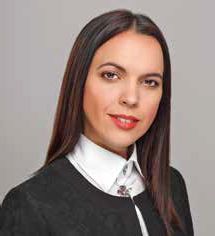 LeitnerLeitner Serbia was founded in 2011. What are the most common problems for your customers? What should the government do to help companies work?
— Our clients are faced with different issues on a daily basis, but many of them arise due to possible misunderstanding in the interpretation and application of national legislation. The Government should continue its efforts in diminishing administrative burden for companies. On one hand, in comparison with a decade ago, digitalization made significant changes allowing companies to save both time and money; now companies for example, fulfil their tax obligations with several clicks, instead of waiting in long lines. On the other hand, Serbia recently adopted a set of laws in order to deal with important matters such as anti-money laundering and protection of personal data. However, these changes, even though generally positive, are sometimes adding administrative burden towards some companies, which may not have sufficient resources or access to all information that may be required as per amended legislation. Therefore, it is of utmost importance to keep the balance between administrative requirements and
objectives of new legislation.
Your company's headquarters are in Austria. In your opinion, which business model would be good for Serbia to adopt from Austria?
— Serbia has a lot to learn from Austria. As a mature economy in Europe, Austria is following all global trends in terms of investments in start-ups and innovation in general. Serbia recently adopted amendments of Corporate Income Tax Law, with one of the major amendments being tax incentives for companies investing in R&D and innovation, which represents a positive signal for future developments in this area. Dual education is also one of area where Austria is very active supporter of Serbia.
What is the perspective of the Serbian market and what will be the main priorities in the business of companies?
— According to growth projections for 2019, Serbia will continue annual economic growth of 3.5-4%. The Government announced that attraction of new investments will be top priority in the following period. Currently, there are about more than 60 active infrastructure projects and 12 new large investments are planned, most of them from German, Italian and Turkish investors. Also, recent amendments in legislation introduced tax reliefs relevant for investment businesses, making Serbian market more attractive and more competitive. This is a good basis for a stronger export growth, increasing the number of domestic products to be sold worldwide in the years to come. Additionally, the main priorities of companies operating in Serbia will be large investments in the high technology industry and production. In the coming period, the investment should be further directed to export-oriented sectors and high technologies. Apart from that, digital transformation of traditional industries is a challenge which companies operating in Serbia are facing as a result of rapid and radical technological changes.
What would your advice be to company managers for a successful business?
— To always invest in people. Many managers may argue that investment projects and innovation bring success to companies, but in the end, people are that key factor that makes a difference for success of their organizations. LeitnerLeitner is always oriented to professional and personal development of our employees by investing in continuous education in the field of tax, audit, and accounting. As we work in financial services industry, employees and their knowledge are our most valuable resource. We live in a time of constant changes of legislation including tax legislation and therefore it is of crucial importance to constantly be up to date with the latest amendments.