Our consistently implemented high standards have also helped us achieve success and growth in the CEE and SEE
I think that in 2021 we will see the full extent of the damage done by the pandemic. I am especially proud that the LeitnerLeitner team has successfully overcome all challenges that have been put in front of us from a legislative perspective and frequent changes of regulation to challenges related to the pandemic and normal course of doing business.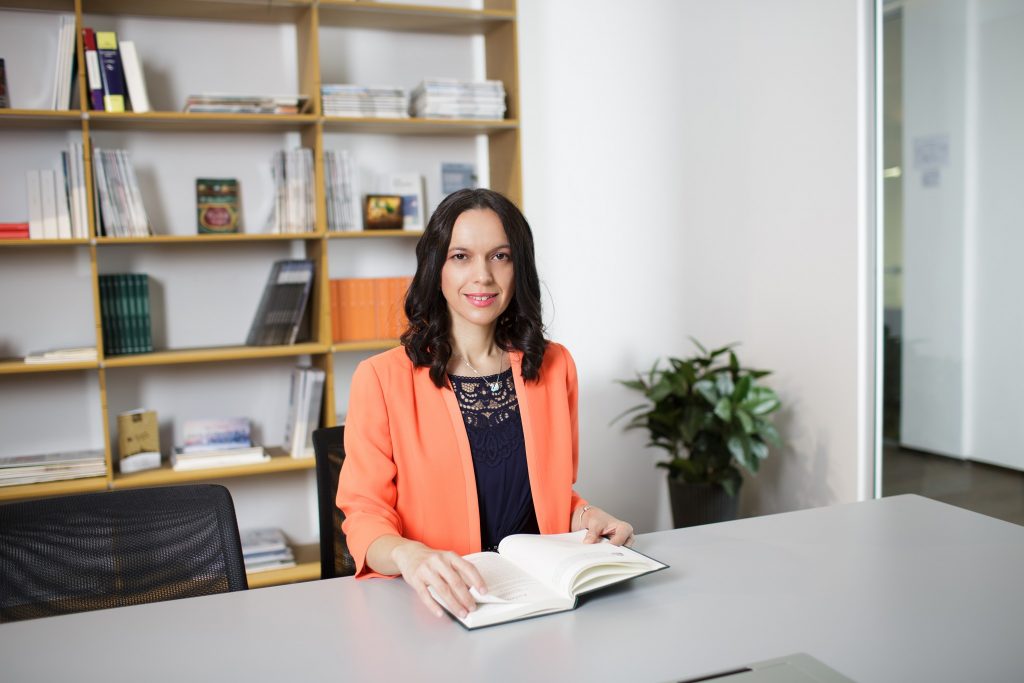 How did the crisis affect the Serbian economy and LeitnerLeitner Serbia?
Serbia has an excellent geostrategic position and bilateral relationships with numerous countries. These benefits must be utilized in the recovery of our economy in the upcoming period. One of LeitnerLeitner's main corporate strengths is caring for our employees, clients and the community. Faced with the challenges imposed by the coronavirus, my team has demonstrated strength and flexibility in action during this difficult time. Our approach rests on our commitment to the safety of our employees and ensuring that the company continues to respond, operate and support our clients daily. As a result, we have adapted to all the changes in a very short period, serviced clients without any delays and even acquired new ones.
This year you are celebrating 10 years of business in Serbia. What has contributed to this continuity and what are you especially proud of?
A decade of doing business is certainly a great success for us and the positive outcome of this is the fact that our clients see us as a reliable partner. The keys to having a competitive edge in business are competence, reliability and speed – principles that LeitnerLeitner has been practising for over 60 years. Our team's outstanding technical skills and top quality of LeitnerLeitner services are the company's key success factors in Serbia.
---

"Companies that care about their talent create an environment in which every employee is given the opportunity to learn, develop and unleash their full potential"

---
We also have an interdisciplinary and dynamic approach so that we can explore all possibilities and find the best course of action for each client. Our staff's expertise and integrity play a decisive role in the process. Also, we cultivate close personal and tried-and-tested professional relations with several renowned consultancies. In this way, we can eliminate country-specific risks and find the best possible solution, even in complex situations.
In which direction are you going to develop your business in the next period?
Our plans for the next period are very optimistic as we hope for even greater success and for the company to continue growing in Serbia, as well as possible expansion to a region where LeitnerLeitner is not represented yet. We are constantly investing in training our employees and we hire young talented people who are willing to learn and grow together with us. We nurture the professionals in our firm and give employees the space they need to grow into superb advisors. LeitnerLeitner Academy's comprehensive training system gives every staff member a broad general training from their first day with the company.
You have recently been made a partner at LeitnerLeitner. What did LeitnerLeitner bring to you, and how did you contribute to the company?
It has been a great pleasure for me to be at the helm of LeitnerLeitner in Serbia for the past six years and to have a very successful period behind us, both in terms of the company's development and the market brand, as well as in term of developing our employees. LeinerLeitner has contributed to both my professional and personal development, since I, as a manager, had to overcome constant challenges while following professional standards and position the company as a reliable partner in the market. Indepth analysis and a proactive approach are the values I instilled in my team and that's something I am proud of. If you are asking me what do I love the most about my job, I would say the possibility to create added value, work with talented and created people who share the same vision and are dedicated to the company's mission and professional growth as each project presents unique challenges.