Every year the Austrian Cultural Forum infuses fresh air into the Serbian cultural scene, by bringing young and established contemporary artists and scientists to galleries, concert scenes, and stages throughout the country. The number of spectators speaks for itself of how these events are warmly embraced.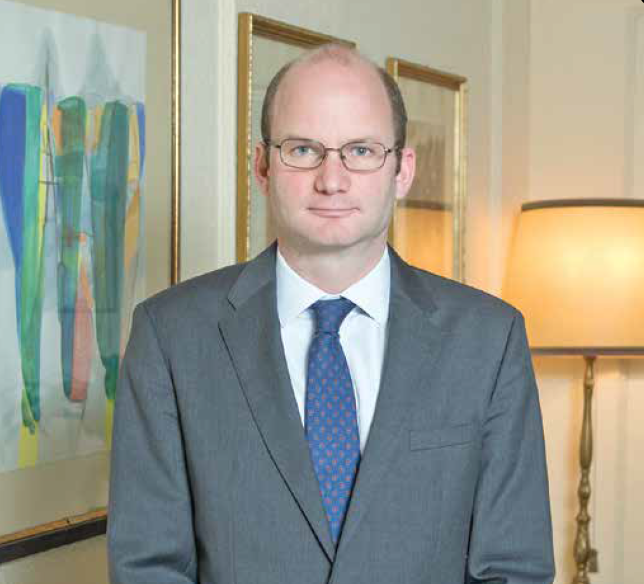 Thanks to the Austrian Cultural Forum Serbia has a chance to have insight into very best of the vibrant and creative cultural scene, as well as in scientific activities in Austria. While the last one is less visible when it comes to the general public, Serbian public definitely show huge interest in film festivals, concerts, exhibitions and performances of the young and well established Austrian filmmakers, musicians and writers. We spoke with Johannes Irschik, Director of the Austrian Cultural Forum how the already established bonds between our two countries were further nourished and enriched through the work of the Forum.
The Austrian Cultural Forum was established 16 years ago. How much has your operational programme changed considering the growing understanding of the Serbian audiences for Austrian art?
Our operational programme includes cultural activities and achievements arising from a combination of tradition, creativity and innovation. We support and promote Austrian artists and creative professionals, European integration as well as intercultural and interreligious dialogue. While doing so, our goal is to make sure that Austria is perceived as a future-oriented country. As Austria has a rich cultural history, audiences were at first inclined to expect us to offer programmes that would include classical music or visual arts from the fin-de-siècle. With time, we have developed a solid network of excellent partners throughout Serbia and have managed to position ourselves on the cultural map of Serbia. Our audience knows us and they know what to expect. Now we can easily communicate and provide insights into the contemporary aspects of creative, cultural and scientific activities, with special attention paid to young artists and creative professionals from Austria. We are happy to be able to say that we started with an audience knowing only about W.A. Mozart, Gustav Klimt and Egon Schiele, but now also names like Erwin Wurm, Elfriede Jelinek and Michael Haneke joined them – to name only a few.
What type of events that you organize are the most popular?
In general, the participation of Austrian artists in exhibitions and musicians in festivals has proven very popular in the past, as have solo exhibitions and concerts. Austrian movies, be it feature films or documentaries, have also risen in popularity within the past few years and have gained a strong and loyal following in Serbia. Our travelling exhibitions on various historical and biographical subjects are immensely popular, too. They travel all over Serbia and are visited mostly by students and young people, over 7000 last year. Other projects we support, such as the participation of Austrian scientists in conferences or the support of musicians who come to Serbia to work with young local talents may not be that visible, but they are dear to our hearts as they foster exchange and mutual understanding between our two countries. The Austrian Cultural Forum is also a member of the EUNIC cluster Serbia (European Union National Institutes for Culture) and several times per year we join forces with other members of the cluster to carry out joint events. This can range from the organization of roundtables with experts from various European countries to celebrating the European Day of Languages.
What topics inspire contemporary Austrian artists the most today, and how relevant are they to this area, and how to global trends?
Artists in general are inspired by the world they live in and challenges the society they live in have to face. Some of the issues currently tackled by Austrian artists are globalization, migration flows and the digital age, all topics that are relevant to Serbia, the region and the world as a whole. Coming to terms with Austria's past, mainly during the time of National Socialism, is also a theme that many Austrians artists, especially in the fields of literature and film, deal with.
Has the interest shown by people in Serbia for learning the German language increased with the arrival of more Austrian investors here?
Allow me to answer the next two questions on behalf of my colleagues at the Austrian Institute Belgrade, which was founded in 2007 with the aim of providing German language courses and promoting cultural exchange. It offers a wide variety of courses and the opportunity to study for an ÖSD (Austrian Language Diploma) certificate. Last year there were 855 students in the Austrian Institute's German language courses and 955 students who took an exam for ÖSD certificates. While the fact that Austria is the largest investor in Serbia has certainly contributed to the attraction of learning German, the rise in interest in learning German is a general trend we have witnessed in the past several years, with the strong historical, cultural, economic and last but not least personal ties between our two countries being at the core of this phenomena.
How much did learning German for business reasons affect the popularity of this language in Serbia, and how did it affect the structure of the German language courses?
Learning German for business reasons certainly boosted its popularity. To respond to the fact that a lot of Austrian companies are based in Serbia, the Austrian Institute offers special tailor-made courses for businesses. Its teachers use the most up-to-date teaching methods and participants gain insight into Austrian life, language and culture. The Austrian Institute also produces its own newspaper – the "Österreich Spiegel" – for the study of German language and culture, as well as material for specialist areas including German for lawyers, or German for medical professionals.
What are the most popular books in the Austrian libraries in Belgrade and Novi Sad?
On the one hand, visitors of the Austrian libraries in Belgrade and Novi Sad are interested in literature, be it classics such as novels by Stefan Zweig or Franz Kafka, or contemporary authors such as Elfriede Jelinek. Also books about the history of Austria and the Habsburg Empire are very popular. On the other hand textbooks, dictionaries and lexica, used for learning German as a foreign language or for translating purposes, are very popular. I would like to take this opportunity to cordially invite you to visit the Austrian libraries in Belgrade (based at the University Library Belgrade) and Novi Sad (based at the library of the Matica Srpska) to find out what they have to offer!
Interesting season ahead
We asked Johannes Irschik, Director of the Austrian Cultural Forum which programmes he would single out as the most appealing in 2017 and here are the tow programs he suggested:
This year, we are working on two major projects. The first one is a film cycle that we are planning to show in five Serbian cities, namely Nis, Novi Pazar, Priboj, Sombor and Vrsac. By doing so, we hope to introduce contemporary Austrian cinema to a wider audience. The movies we are going to screen are new productions including biopics about renowned Austrian artists such as Egon Schiele and Stefan Zweig or a film adaption by the popular Austrian author of childrens' books Christine Nöstlinger, for example.
The second major project that will certainly be appealing to a large audience from all over Serbia is the participation of Austria – together with our friends from Germany, Switzerland and Liechtenstein – as the guest of honor in this year's Belgrade Bookfair. Under the motto "Four countries. One language" we aim to present contemporary literature from our four countries as well as books that have been translated from German into Serbian. In this endeavor we are supported by the translation network Traduki and the Belgrade based NGO KROKODIL. We will invite around twenty authors from our four countries to Belgrade to present their work both at the book fair and at various locations across the city. There will be a different thematic focus each day as well as events for children and a younger audience, so I am sure that there will be something of interest to everyone.