From flexible hours schedule that have become imperative for work-life balance to numerous career development opportunities from Switzerland to Brazil – JTI's employee-tailored workplace and practices have once again been recognized as top of the class in Serbia by independent Top Employers Institute.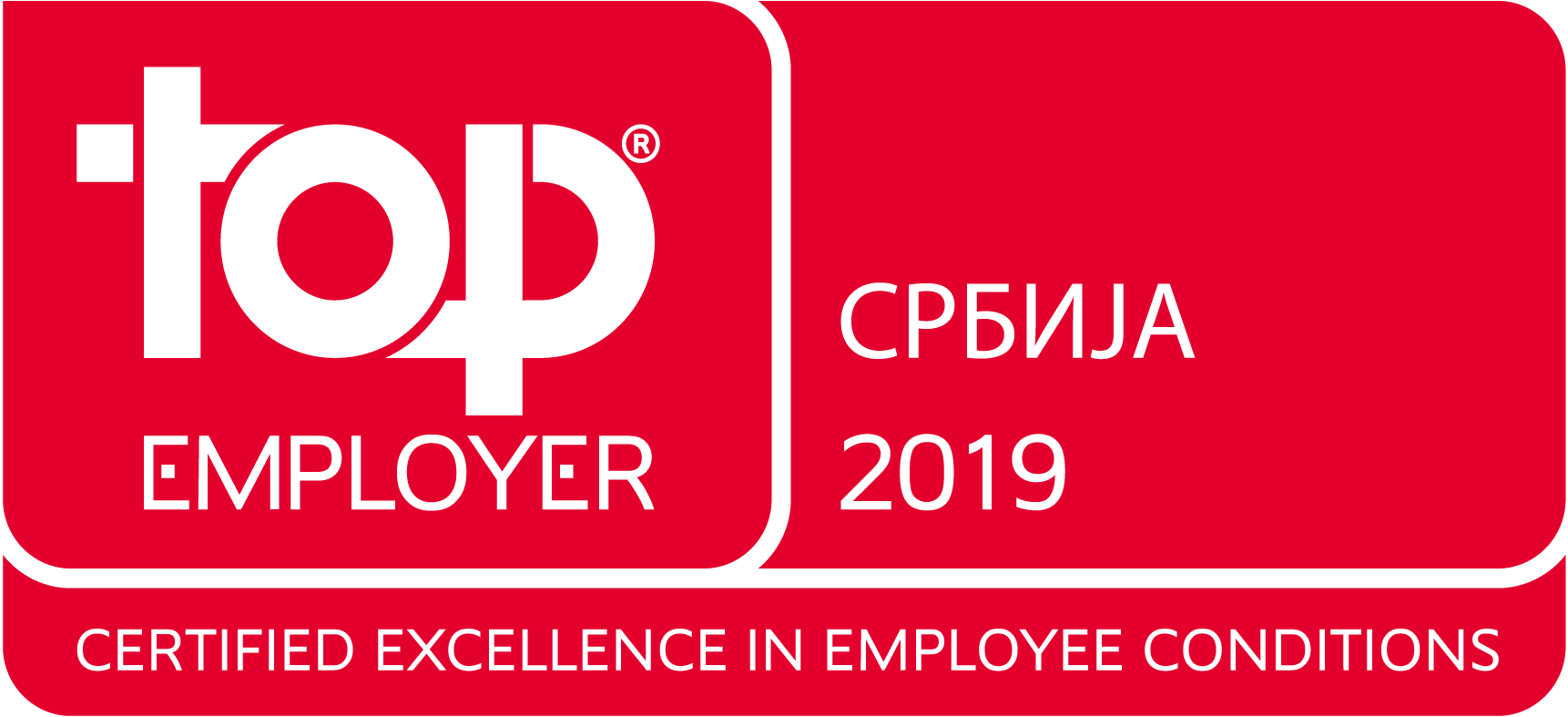 "We are fully devoted to always being competitive at the job market, and this has ensured that we have top talents onboard. But the job does not end there, we are continually improving practices that ensure well-being and further professional development of our employees who are our biggest asset. Last year alone 12% of employees were promoted, many launched a successful international career at high positions, we have access to the latest business practices and trainings, private health insurance programme and much more. All this is the reason why JTI has been awarded with Top Employer certificate for the fourth consecutive year", Victor Veklitch, Vice President and General Manager of JTI Adriatica said and added that the process of Top Employer Certification is getting stricter each year, which is another reason to be even more proud.
David Plink, CEO of Top Employer Institute says: "We believe that the 2019 Certified organizations demonstrate exceptional employee conditions and encourage the development of these practices by putting their people first. These companies help enrich the world of work with their outstanding dedication to HR excellence and because of this, they are recognized as an employer of choice".
About the Top Employer Institute
Established more than 25 years ago, the Top Employers Institute has certified over 1,500 organizations in 118 countries. These Certified Top Employers positively impact the lives of over six million employees globally. As an independent HR certification company, the Top Employers Institute assesses participants through their global HR Best Practices Survey. In order to be certified, organizations must successfully achieve the required minimum standard as set out by the Top Employers Institute.