Being a policeman or an inspector when writing a thriller is more than useful if you want everything in a novel to be in its right place
The exciting crime novel "Code: Reiss" made it to the top 10 bestseller list in Serbia. In an interview for our magazine, the young writer, Lazar Jovanović, who is a police inspector by day and a novelist by night, reveals to us the connection between police work and writing crime novels. He also talks about the work of Dr Archibald Reiss, who was the inspiration for this mystery thriller.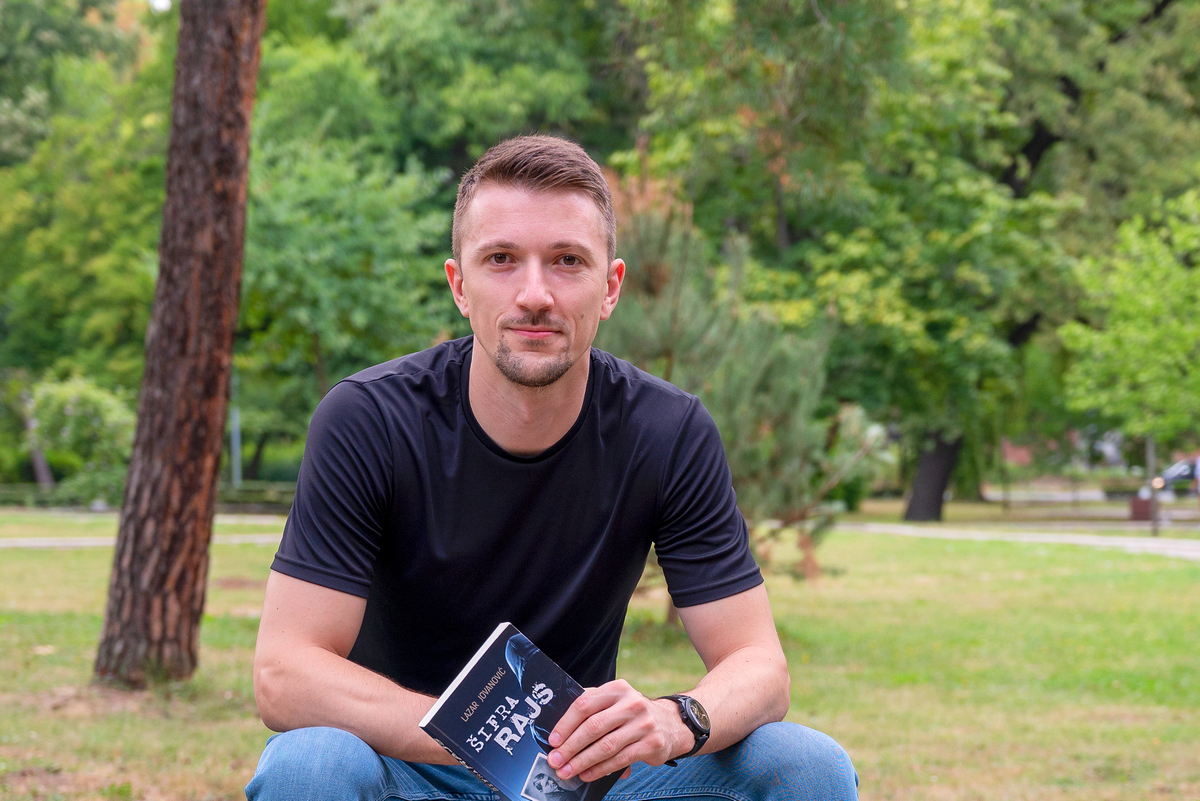 Your novel "Code: Reiss" became a great success very soon after its publication. How would you, as an author, describe the success of your novel? Has it changed your life?
The author should always be objective about the novel's potential. Each novel has its audience, and one should be aware of how much resonance a new novel can create. It is quite a peculiar thing when you publish your first novel/debut, and you are still an anonymous writer. Then everything is much more difficult, everything goes slower. It takes time and patience. If I look at it from that point of view, I can say that I am satisfied since the novel attracted a lot of attention right from the beginning and quickly made its way to the public.
---

I just want my novels to find their way to people who love to read this genre and above all, love to read in general

---
My life has changed to a point. I have achieved both of my big childhood dreams – to be a policeman and a writer – which is a very important thing for me, changes the way I look at life and reinforces my belief that with enough effort and drive, even the most difficult dreams can be achieved. On the other hand, my life has not changed at all. I have all the same obligations, problems and experiences that I had before. I don't harbour any illusions about becoming famous. I just want my novels to find their way to people who love to read this genre and above all, love to read in general. I hope they get the same sense of satisfaction when they finish a book as I do when I read a good novel.
Which literary detective or writer has had the greatest influence on you?
Crime novels are the reason why I fell in love with reading at an early age when I also encountered more serious pieces of literature. My love for this genre developed thanks to Agatha Christie's novels, and the genre itself was later responsible for me choosing the police work that I do today. I would also like to mention Dan Brown, because I learned the most from him about how to build a story in a thriller, and how to generate the pace by having shorter chapters which leave the story unfinished, which, in turn, creates a thirst for reading in the readers. Jo Nesbø is my absolute favourite among top crime novelists and is also a good example of the best piece of advice I was given by my editor at the Official Gazette, Petar Arbutina, who said that the best writers were those who never offered their best novel first and I that I should do the same because if your first book is your greatest success, every other book pales in comparison.
Jo Nesbø had exactly what Arbutina mentioned. It's evolution through writing, and in his novels, you can see his style gaining momentum. He showed that it is possible to make a series of novels about the inimitable detective Harry Hole, without the sequels losing quality at all. Jo Nesbø is the uncrowned king of thriller novels and he will remain that for a long time.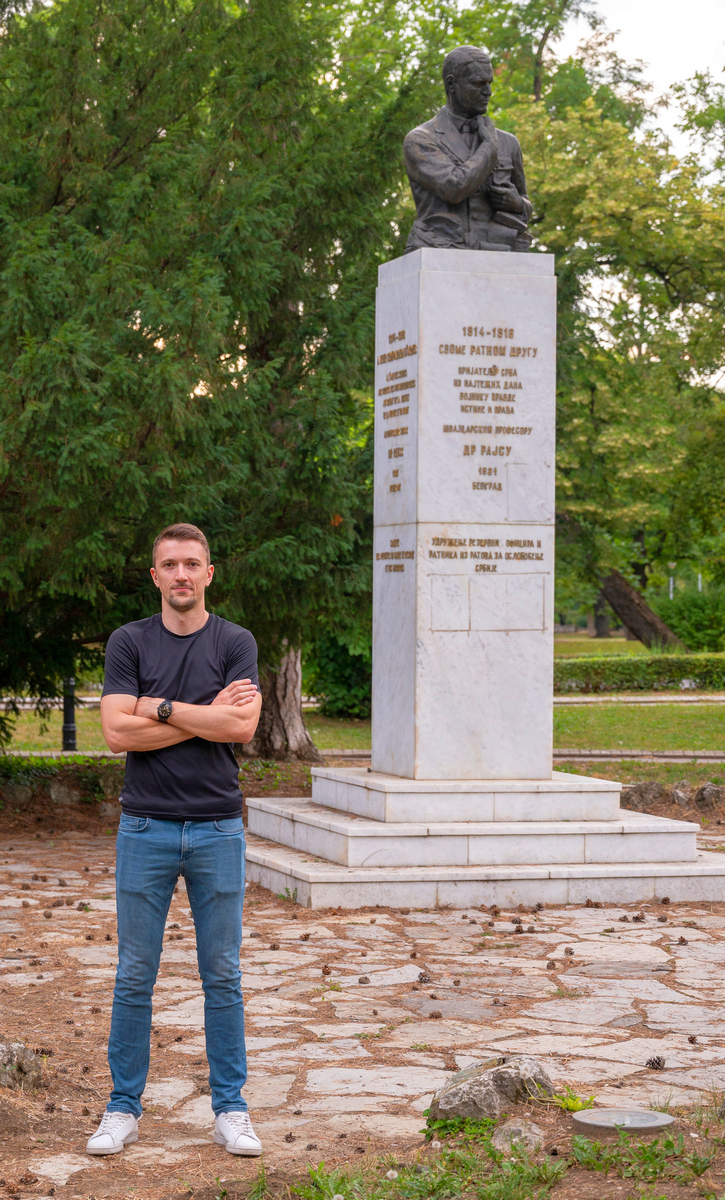 How much did your police work and formal education help you in writing the novel? Does real life correspond to the one featured in crime films?
Being a policeman or an inspector when writing thrillers is more than useful. It saves you a great deal of research, which, if you want to have an authentic crime or thriller, you have to do to make everything in the novel fall into place. Of course, it helped me a lot that the novel showed authentic police procedures so that people would have a realistic picture of the work we do.
Those procedures are, for the most part, accurately presented in books, series and films. Only the speed of the police procedures is exaggerated. In reality, everything takes much longer. There are also cases, depicted especially in evening series, where one person does multiple things – at the same time they are a forensic scientist, do arrests and conduct interrogation interviews. That's not realistic and it is mostly done by a team of people where everyone does their job. Also, investigations last much longer than shown in TV series. Another difference is in the availability and amount of evidence. The interaction between the perpetrator and the crime scene is not quite as comprehensive as these series make it out to be. You don't leave forensic evidence that flippantly. It would be much easier for us if that were the case, but unfortunately, it is not.
How significant is Dr Archibald Reiss' work for the Serbian police and Serbian society as a whole? Does Dr Reiss occupy a deserved place in our memory?
In terms of being beneficial for the Serbian people, I can say that he was extremely so, but when it comes to the place he occupies in our collective memory, it is completely inadequate. That man came to Serbia with one specific task, which is to report on the crimes of the Austro-Hungarian and Bulgarian armies against the Serbian people during the First World War, and he had a far from easy task considering that the global public was not too willing to hear precise details about what was actually happening. Dr Reiss was a man of principle and fairness, and truth was always the greatest postulate in his work. He did his job in detail, with dedication, and he didn't hesitate to write about everything he saw and found, which were awful things. He got closer to our people and left a promising career as a professor at the University of Lausanne, where he came from. He came to live in a foreign country because he fell in love with its people and their virtues.
---

I would like for people to understand that behind those official, not to say rigid, faces of ours are quite ordinary people, who have emotions and live the most normal lives

---
The testament to how little he is remembered in our collective memory is his house on Topčider – the Dobro Polje Villa – which is overgrown with weeds. We all keep mentioning his political testament "Listen, Serbs!", but we often misquote it, including the supposed sentence "Listen, Serbs, protect yourself!", which is actually not even mentioned in the book. Nevertheless, some institutions keep his memory alive, but it is nowhere near enough considering his legacy here.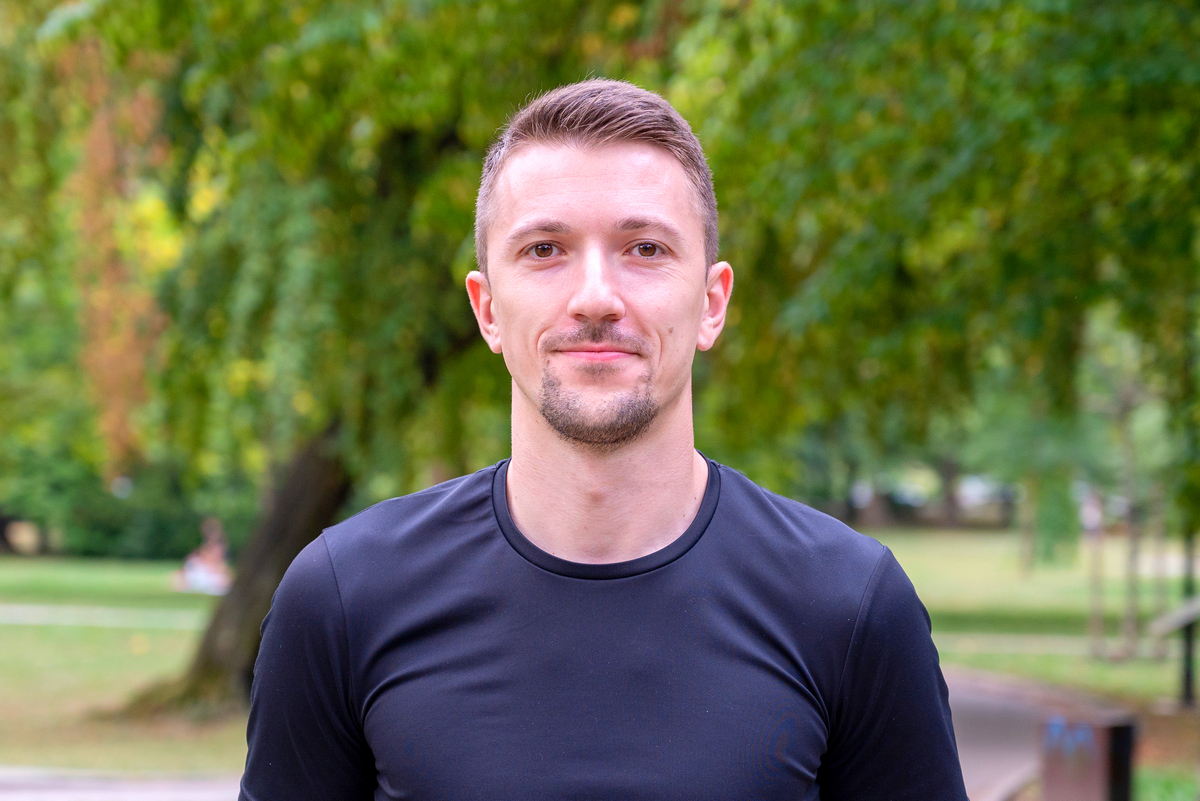 The popularization of Archibald Reiss is based only on the superficial notion that he was a man who loved Serbs. How do you comment on that?
If we look at his work through the filter of criminological and forensic science in Serbia, that part of his legacy still lives on. He founded the first police school, which today is the Criminalistics and Police University, which, together with the Gačić family, one of his legal heirs, is trying with all its might to maintain his legacy.
His textbooks from that era are still very much talked about, the various principles of police work that he promoted are used even today, and it is always nice to read the texts from the early days of modern police training that we use today.
The other part of his legacy is found in the fact that he knew us perhaps better than we knew ourselves at that time and by God, especially today. In his book "Listen, Serbs!", you can find descriptions of our mentality, our attitude towards ourselves, our country, history and cultural-national identity, which he recognized at the time. We will conform to what he said and advised us back then only if we accept the constructive criticisms he objectively gave us and work to change. He wanted to tell us that we have to understand by ourselves where the problem lies, to be able to solve it and to open our eyes to what troubles us the most, which comes from within ourselves. Once we deal with that, other things will fall into place. When you read "Listen, Serbs!" you will understand that many things from that era have not changed to this day and that is perhaps the most dangerous thing that this book brings to the light.
How unusual is the juxtaposition of a policeman and a writer, and could this kind of question result from prejudices that Serbian society has about the police?
Whenever you look at people through the filter of their profession, that's the only thing you will see instead of an ordinary person who has their own interests and hobbies on the side. Due to the nature of the work we do in the police force, we are seen as very serious people, and people rarely imagine us being involved in, so to speak, finer things. There are indeed great minds in the police force. There are quite a few musicians, painters, writers and athletes working as police officers. The police do their work despite these prejudices, and actually, we do not pay much attention to them.
Do you contribute to a better image of the police? How did your colleagues react to your success as a writer?
Certainly, such an idiosyncratic and positive thing associated with the police contributes to its positive image. I would like for people to understand that behind those official, not to say rigid, faces of ours are quite ordinary people who have emotions and live the most normal lives. Colleagues look positively at my work as a writer, but they all wonder how I find time to do it in addition to being a policeman which takes up a lot of time.
Are you writing now? Do you have a new novel in the pipeline and are you going to stick with the same genre? 
Of course! I have no plans to stop writing. I am writing a new novel which is a sequel to "Code: Reiss" with the same characters in a new adventure. I will remain faithful to the genre. I believe that I can both substantially develop in it and still offer a lot.