We continue with market searches that are constant throughout the year and during which we organize business meetings and visits of Italian companies to Serbian companies
With a lot of Chamber's activities, Mirjana Kojić, Secretary-General of the Italian-Serbian Chamber of Commerce talked about initiatives of the Chamber, their focus this year is on educational visits, Italian design day and strengthening Italian-Serbian businesses.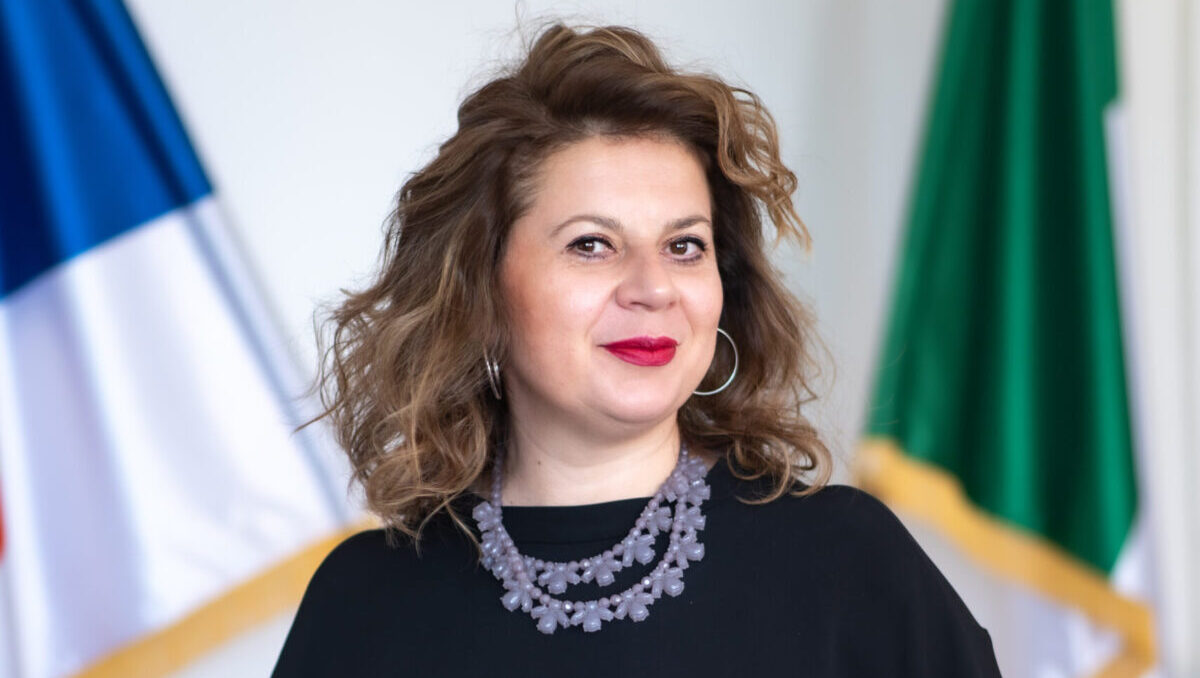 You presented a retrospective of initiatives for the previous year. Which initiatives of the Chamber are the focus of this year?
In addition to the regular annual program, which is diverse and covers different sectors, there are always ad hoc ones, which we organize in accordance with the interests of member companies, market demands or offers that we receive and in which we see benefits for the Italian-Serbian business community. This year, the focus is on the IT sector, agri-food and machinery industry, as well as the energy sector. In June (16-18.6.2022) our Chamber will be at the International Fair of Innovation and Digitization – We Make Future in Rimini (Italy) where we will present our startups, give them the opportunity to place on the international market, emphasizing the importance and progress of the ICT sector in Serbia, which is at an enviable level. In the second half of the year, business missions are planned – B2B meetings of Italian and Serbian companies, especially in the field of agri-food industry and equipment. We continue with market searches that are constant throughout the year and during which we organize business meetings and visits of Italian companies to Serbian companies interested in product distribution, this year mostly from the machinery and textile industry. We wish to end the year by celebrating 20 years of our chamber's business, to remember where we started and where we are now. An exceptional opportunity to thank all the companies that have been with us all these years, to welcome new ones and jointly set goals for further cooperation and work itself, as well as to reflect on the many concrete and positive results.
To contribute and enhance cooperation, encourage your members to express their demands and needs. What do your members need most?
We have constant good and concrete communication and cooperation with members, as well as with institutions in Serbia and Italy, business associations and other partners, and therefore during meetings, visits and regular invitations we try to gather as much information as possible, in the best possible way, to support the business of companies in the first place. There are also our short questionnaires, which complete the information and the needs of the companies themselves. All these tools help us to define the annual plan of activities and give us a large margin of action for any ad hoc activities due to current trends and topics.
---

"We have constant good and concrete communication and cooperation with members"

---
In addition to networking and creating conditions for cooperation among members, there is a growing need to present the products and business membership, which the chamber provides through numerous seminars, workshops, dialogues with institutions, business missions and B2B meetings that allow companies direct contact and support in finding potential partners as well as cooperation with institutions. I would like to add that lately we have received more and more inquiries from local companies for placing their products on the Italian market, especially concerning the agri-food and ICT sectors.
Recently, a group of high school students from Trentino (Italy) visited you. Will there be more such educational visits?
It is with great pleasure that we are always available to support and host high school students who are getting acquainted with the real and practical meaning of internationalization, which was the goal of this last visit from Trentino. We have had such initiatives in previous years as part of chamber projects, which are of great importance for young people. In addition, our Chamber has been connected since its establishment, and has very good cooperation, with many faculties in Italy and the University of Belgrade – Center for Career Development, which means that we provide internships for up to three months to support young people and bring the business world closer to them, of course within the initiatives and business of our structure. These are mostly the first business engagements of students during or after their studies, so it is a big and serious task for us, and we can be proud of our great results. Many of our interns, both from Italy and Serbia, continued their business careers after internships with our members in representative offices across Europe or in Italian or international companies in Serbia.
The workshop "Vizija – The Vision" was held on May 31st 2022 in Belgrade. What was the purpose of this workshop?
The workshop "The Vision" is a training format that Elite Academy has been promoting in Italy for several years, thanks to which over 2000 entrepreneurs and managers have been introduced, and which was presented to the business community in our country for the first time. The purpose of this workshop is to stimulate entrepreneurs and managers in creating an ideal business environment for all employees and associates in order to increase productivity and corporate well-being. It is clear to all of us that the people and the results they are able to achieve are the keys to a successful and very valuable company. It is important to constantly nurture the needs of the team and support the growth and progress of each individual, in order for the business to be sustainable. The Chamber strives to organize events on similar topics in cooperation with members of the HR sector, including a seminar with Gi Group's HR sector, to remind the importance of this element not only in business but in life in general.
You participated in the conference on Italian design day 2022. How did it go and are there similar initiatives?

Italian Design Day (IDD) is an initiative promoted by the Ministry of Foreign Affairs and International Cooperation together with the Ministry of Culture, the Association for Industrial Design (ADI), the Compasso d'Oro Foundation, the ICE Agency, Confindustria, the Milan Triennial and the Milan Furniture Fair, the Federlegno Arredo Association and the Altagamma Foundation, to celebrate the excellence of Italian design in the world.
---

"It is important to constantly nurture the needs of the team and support the growth and progress of each individual"

---
The theme of the Italian Design Day for 2022 was "Regeneration. Design and new technologies for a sustainable future ", and in Serbia, this topic is narrowed by focusing on light as an integral "material" of architecture that defines, elevates, creates, refines, shapes affects the perception of space and affects human well-being. On that occasion, the System of Italy in Serbia, in cooperation with the Museum of Applied Arts in Belgrade and the Faculty of Architecture of the University of Belgrade, presented a conference entitled: "Italian lighting technology: smart light for smart cities. Italian excellence in human-sized lighting design". Thanks to the partnership with "Artefacto", "Buck Lighting", "Berlight Design", "Light studio-Artemide" and "Lusso", this year's event in Serbia included a rich exhibition of works in the field of lighting design of international leading Italian companies in this sector. Successful cooperation within the Italy System continued during the International Agricultural Fair in Novi Sad, which was held on 21-27 of May, where our Chamber provided support to the Italian Foreign Trade Agency (ICE) in Belgrade during a seminar on the impact of new technologies in agriculture and opportunities for bilateral cooperation and during the presentation of EIMA International fair in Bologna, one of the largest events in the field of agricultural equipment and machinery.
What are the further plans for strengthening the Italian-Serbian business?

First of all, to listen to market movements and the needs of companies in both Serbia and Italy, and organize concrete initiatives accordingly.