The Embassy of Malaysia in Belgrade organised the Malaysian Delights 2017 from 18-22 October 2017 at the Radisson Blu Old Mill Hotel in Belgrade. The Embassy together with its partners, Turkish Airlines, Muhibah Palm Products Sdn Bhd and Radisson Blu Old Mill Hotel Belgrade, held the five-day event with the focus on promoting Malaysia's tourism, cuisine and culture in Belgrade.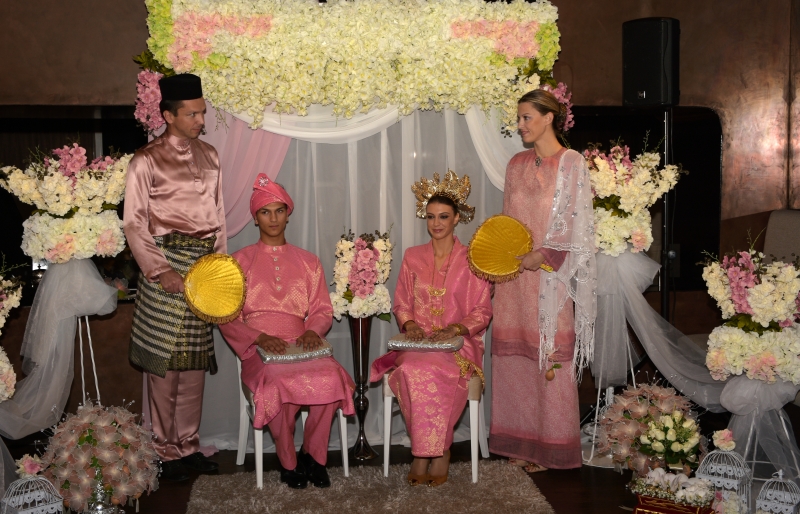 Throughout the five-day event, several hundreds of visitors had the opportunity to enjoy the authentic traditional Malaysian cuisine which was prepared by our Malaysian celebrity Chef Dato' Ismail Ahmad, the traditional Malaysian dance performances and displays of the Malaysian arts, crafts and cultural heritage.
In addition, the following programmes were also showcased during the Malaysian Delights 2017:
1) "Enchanting Malaysia" Tourism Seminar
2) Live cooking demonstrations
3) Malaysian Night of Culture
"Enchanting Malaysia" Tourism Seminar
The Embassy of Malaysia and Turkish Airlines Belgrade held a tourism seminar entitled "Enchanting Malaysia" which was attended by more than 30 local and international tour operators. Mr Mehmet Alagoz, General Manager of the Turkish Airlines for Serbia and the representative of the Turkish Airlines based in Malaysia also attended the seminar. The participants were presented with an overview of Malaysia, its various tourist attractions as well as benefits offered by the Turkish Airlines for travels to Malaysia. During the seminar, there were also interactive quizzes (with prizes for the winners) as well as the showcase of some of the Malaysian traditional costumes.
Live cooking demonstrations
The seminar was followed by a live cooking demonstration by Chef Dato' Ismail Ahmad who showed the audiences how to prepare fried noodles (Mee Goreng) and Savoury Onion Fritters (Cucur Bawang). There was also a Teh Tarik (Malaysian pulled tea) demonstration and a brief explanation on the benefits of using the palm oil (courtesy of Muhibah Palm Products Sdn Bhd).
Malaysian Night of Culture
The Heads of Diplomatic Missions in Serbia and spouses, together with other VIP guests including sponsors, attended the Malaysian Night of Culture dinner. The highlight of the event was the re-enactment of the Malay wedding that included the demonstration of "Silat" (a Malaysian martial art), "Merenjis" (blessing) ceremony and the performance of the traditional Malaysian dances such as Inang and Zapin by the Embassy's cultural troupe Chenderawasih. The event ended on a high note with the popular Malaysian dance, "Joget Kelantan" participated by the guests.
The Embassy would like to express its gratitude to its partners and sponsors, for their immense contribution to the event, our media friends for the coverage and assistance in promoting Malaysia in Serbia and not forgetting to the visitors who joined us and made the Malaysian Delights 2017 a success.