Next year will be a positive one because we have already gained the momentum for the implementation of innovations, which we currently keeping a secret.
We talked with the General Manager of Veropoulos d.o.o. , Mr Marc Ernest Garofani, about his view of the Serbian market, the potential for further development, Vero's planned investments and the expectations for the next year.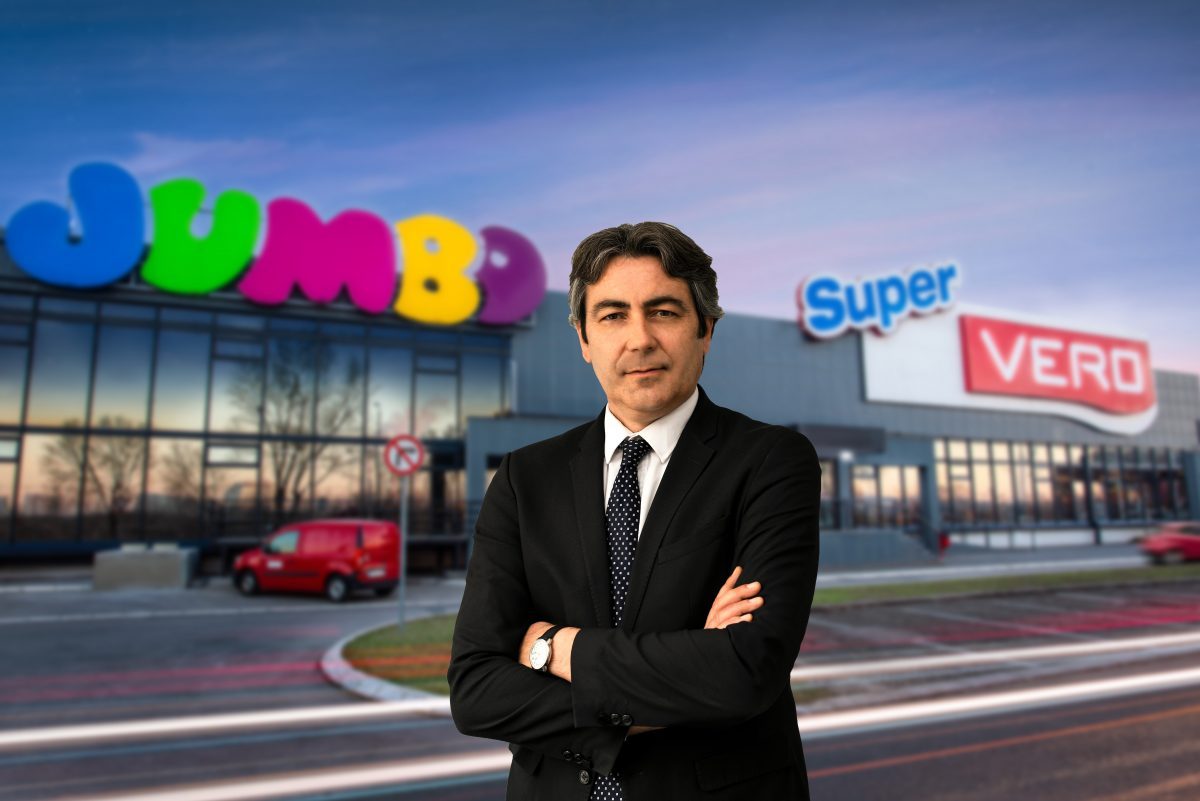 The Super Vero brand has been well-received by consumers. Meanwhile, the Jumbo brand is also gaining its loyal customers. How ready is the Serbian market for further development of retail chains, do you plan to expand in Serbia and if you do, where exactly?
I believe that the Serbian market still has great potential in terms of expansion of supermarket chains. The share of modern retail is still much lower compared to surrounding markets, such as Croatia or Bulgaria. Not to mention the market in France. There, the percentage of modern retail exceeds 70%.
As for Veropoulos, we are developing qualitatively. For the past two years, we have been investing in our existing stores and laying the foundation for a new concept. Last year, the very first Super Vero, the one in Novi Beograd, was renovated. One of the leading global companies in the retail industry, Schweitzer, was in charge of the design and new store concept. Schweitzer's focus is on creating inspiring shopping worlds. Some of their clients include Carrefour, Burberry, Emporio Armani, Giorgio Armani, Intersport, Manolo Blahnik, Max Mara, Metro, Nike, Ralph Lauren, Spar, Victoria's Secret…
The new shopping concept, which continues to be implemented in other facilities, involves improved features of the Fresh category (fruits and vegetables), expanded offer of fresh saltwater and freshwater fish, a large selection of ready meals prepared on-site from fresh ingredients, a Bistro, and a bakery with freshly made baked products. There are also original French and Greek pastries. Continuous procurement of fresh meat from Serbia is very important to us, as well as having competitive prices. We are already known for the abundant selection of Greek and Mediterranean products, which is constantly being improved.
How much did the situation with COVID-19 affect the retail sector, but also the food and logistics sector, given that these sectors are connected?
As for the COVID-19 crisis, we are in an exceptional operational mode. The current situation requires a constant focus on various aspects such as employee safety, the safety of our customers and the implementation of exceptional standards in all aspects of our business. This resulted in continuous supply during the most critical periods. So far, we have managed to cope with all the challenges, but the game is not over yet.
---

"The key to success is to act strategically in the thinking phase and be operational in the realization phase"

---
What are your predictions for the year-end? What results do you expect to which by the end of 2020 and what does Super Vero plan for the start of next year? 
I'm not an expert in epidemiology, but obviously, we have to be careful in the coming months. In terms of sales, the end of the year remains unpredictable. Thanks to the SUPER VERO team (cashiers, employees in the store and head office, managers …), we have managed to maintain our company's performances and we are very proud of the efficiency of our strategic decisions that are adequately implemented in all parts of the company.
We have direct communication with the owner, Mr Veropoulos, who has been living in Belgrade for several years now. This allows us to be fast in terms of decision-making and execution. The key to success is to act strategically in the thinking phase and be operational in the realization phase. That is what we are trying to do. I also appreciate the wonderful cooperation we have had with our suppliers in the most difficult moments of the crisis.
Implementation of innovation will be able to see the new mega-market to open in Novi Sad next year.
Considering that you have been operating in Serbia for 18 years, what do you think of the business conditions in our country today? What else can Serbia do to attract investors to come and stay?
As a company that has been operating here for 18 years, we are satisfied with the Serbian market, which is stable and well-organized. Serbia remains an interesting market. I think that it is still one of the most attractive markets in the region of the Southern Balkans. This is also due to its geostrategic position. If Serbia wants to attract more investments, it must simply continue to have bilateral cooperation with the European Union and, of course, with other regional powers. It seems to me that this is the direction chosen by the authorities.
What new projects are you working on and what can consumers expect when it comes to innovation and better service?
This year, we launched the Vero Club loyalty programme. High penetration in transactions and values, as well as the continuous growth of the number of members, show us that we have a strong base of loyal customers. The fact that they are continuously active tells us that we are on the right track.
In 2021, a new retail facility will be opened in Novi Sad. This is a significant investment. We will open a mega-market for our future customers in Novi Sad, which is an extraordinary concept that efficiently combines SUPER VERO and JUMBO, and has a sales area spanning over 10,000 square metres. It will have the largest sales floor ever, opened in the last 5 years, after Ikea. We will offer a range of over 50,000 SKUs. The concept will be focused on family and feature innovations that I cannot reveal to you at this moment.