Viceroy Kopaonik could become a venue of choice for business events and private celebrations this spring
Marko Korica, General Manager of the Viceroy Kopaonik Serbia Hotel, the first 5-star mountain resort, summarises the results and future plans after the brand has had its first successful winter season.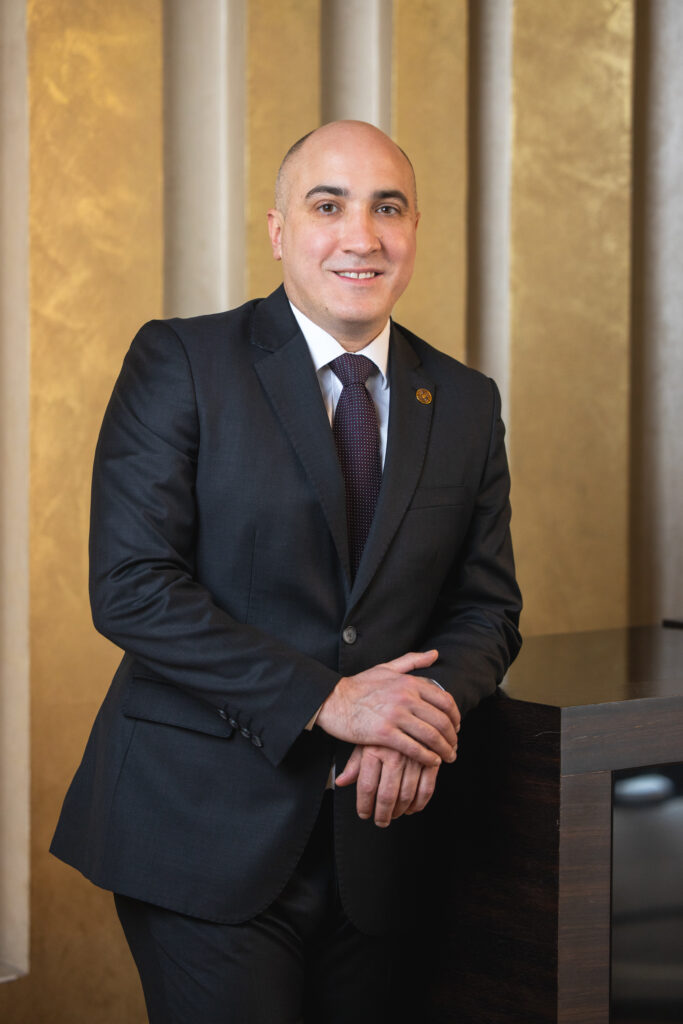 You were a part of the hotel's management from the moment the Viceroy Kopaonik Serbia Hotel was opened. How would you summarize the past winter season at the most famous Serbian ski resort?
Bearing in mind this was our first winter season since the opening last June, we are very satisfied with the number of domestic and foreign guests, who came from different parts of Europe. Nature blessed us with an abundance of snow, while we took care of the rest, aiming to provide a new dimension of unparalleled experiences at the Silver Mountain. Guests could start a unique gastro journey in one of our three restaurants, relax in the only full-service luxury spa at Kopaonik, or just enjoy their spacious rooms and suites with a jaw-dropping view on recognizable Kopaonik's sceneries. The first winter season was surely a great success but a lesson learned that made us ready for the upcoming spring visits for which we strongly worked to make it unforgettable for our guests.
The Viceroy brand's first winter resort is located in Aspen, Colorado. Do you cooperate with them? Did you maybe exchange experiences that were helpful to you in some ways?
Surrounded by some of America's greatest skiing peaks, Viceroy Snowmass luxury resort in Aspen shares many similarities with Viceroy Kopaonik, which is a second brand's winter destination, and at the same time, the first in Europe. Their hotel management team had many valuable insights to share and they have been very supportive in general. Our corporate and marketing teams had liaised and exchanged ideas. We have also done cross-promotion with the Snowmass on key cards and in all Viceroy brand journals.
The hotel is also the first 5-star ski-in, ski-out resort in Serbia. Do you cooperate with local organizations and how does that improve the destination's offer in general?
We are not just a hotel, we are a destination, so we must work together with the neighbouring hotels to level up the game. Also, we need to make sure we are working with the local officials to overcome many infrastructural challenges and create a more sustainable future for our mountain. In this regard, we have had a strong cooperation with the Kopaonik National Park from the very beginning.
---

"I am proud of the whole team and the fact we closed the first winter season with a great success"

---
Last year, we launched "For the love of the forest", as a part of a mutual effort to increase reforestation and biodiversity on the sunny mountain (as the Kopaonik is affectionately called). In order to make the mountain environment more eco-friendly, we are planning to place bins in front of the ski park, as just one of the eco-activities we are going to focus on.
What kind of challenges have you faced so far and what are the reactions and impressions of the Viceroy Kopaonik resort's visitors and guests so far?
At a time when many hospitality brands were minimizing their assets, Viceroy doubled its investment in the travel industry. During those uncertain times affecting everyone, we took our time to finalize the work, paying the greatest respect to the health and safety of our employees and guests. We successfully overcame all of them so we are becoming a finely tuned team I believe our guests can certify as well. Among other things, our intuitive service and authentic design have received many of their praises. During the winter season, they were also happy to enjoy our culinary diversity and special packages for all types of travellers during the winter holidays.
What are the results you're most proud of and what are the plans for the spring and summer season?
I am proud of the whole team and the fact we closed the first winter season with great success. The latest gem we are proud of is the recently opened Peroko restaurant, which brought premium tastes of Asian cuisine to Kopaonik's menu for the very first time. Indeed, we are a ski resort with an all-season appeal. In the upcoming period, we will focus our efforts on attracting visitors from all around. With our food and beverage offer and flexible conference halls, Viceroy Kopaonik could also become a venue of choice for business events and private celebrations this spring. To all our new and regular visitors, we can promise a contemporary luxury blended in natural beauty and boundless adventures in the heart of the National Park.