We are assisting all regional partners, including Serbia, to adopt and implement EU legislation in the field of transport and we are supporting projects that are connecting the Western Balkans with itself as well as with the EU
The region has so much potential and one can see concrete benefits of one's work. All the measures that make transportation of goods and mobility of people smooth and safer directly improve the daily lives of our citizens. What we do in transport is easy to explain, and citizens right away notice when they spend less time at the border crossings, when their commute to work gets shorter, or when their roads are well maintained. The same is true when our policies fail.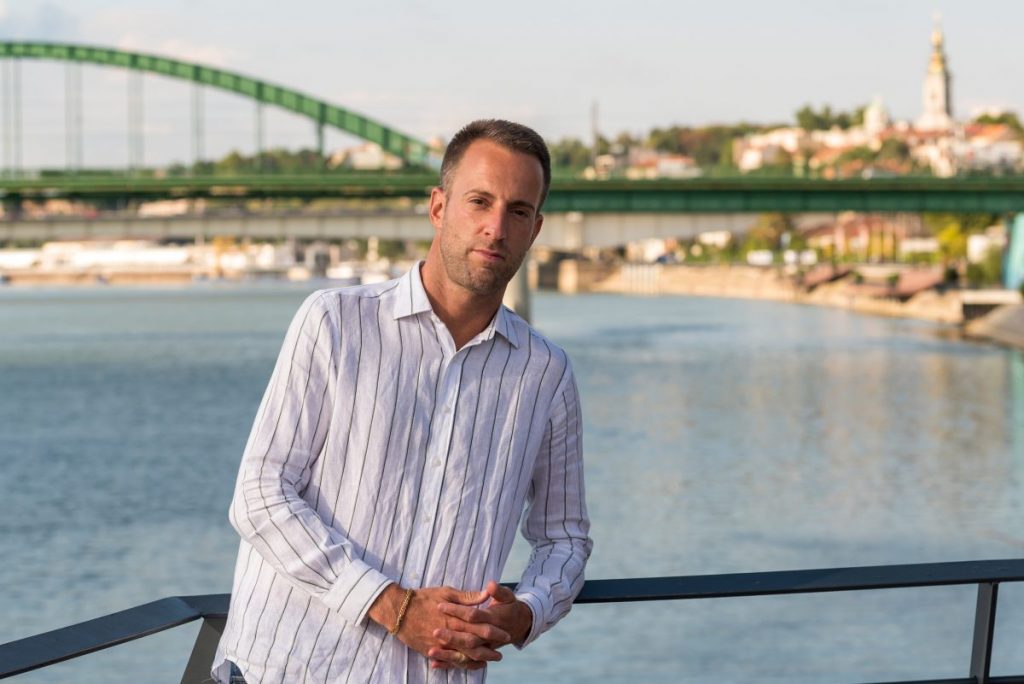 You have recently been appointed Director of the Transport Community. What is the Transport Community, and what is its significance for Serbia?
The aim of our organization is the integration of transport markets of Western Balkan regional partners into the EU. We are assisting all regional partners, including Serbia, to adopt and implement EU legislation in the field of transport and we are supporting projects that are connecting the Western Balkans with itself as well as with the EU. Transport policies that are based on European legislation and standards will pave the way to seamless integration of the Western Balkans transport markets into the EU, which will in turn offer sustainable connectivity to our citizens and new business opportunities for companies in the region. To achieve that we need to build, rehabilitate, and connect transport infrastructure, based on a forward-looking transport policy.
I am also very pleased and proud that the Headquarters of our organization is based in the region of the Western Balkans – in Belgrade. This was a joint decision by all six regional partners and the EU. As Serbian PM Ana Brnabić mentioned during the inauguration ceremony in September 2019, this is the first permanent seat of an international community in the Republic of Serbia and this is sending an important message of successful regional cooperation.
What will be the focus of the Transport Community's work in the upcoming period?
At the very beginning of my mandate as Director, I established a clear set of priorities for our work in an effort to make the organization a reliable partner to the citizens and the authorities in the region.
Firstly, I believe that we need to make rail travel possible and attractive for our citizens again. By traveling between Belgrade and Podgorica for example, one should enjoy not only the breathtaking nature, but also a reliable, fast, and environment-friendly mode of transport. For this to happen we need investments in rail systems and support to multimodal solutions that will move as much cargo from roads to rail. We should also make better use of inland waterways and maritime transport and this is why it is symbolic that we are having this interview while barges are passing along Sava and Danube.
Secondly, another sacred duty and my personal commitment is making the roads in Western Balkans safe. While road safety has in general improved in the EU, in the Western Balkans numbers of dead and injured are above the EU average and we must take decisive steps to change that. In that respect there is also a lot of work to be done in Serbia where 534 people died on the roads in 2019 with over 3,000 seriously injured.  Our goal is clear: there should be no more dead or seriously injured because of road accidents on our roads (and the railway crossings). Making roads safer is not a political goal. It is our moral imperative.
Furthermore, transportation of goods and mobility of people across the region and with the EU should be seamless and safe. Borders should not be a source of frustration and delays. Citizens of our regional partners, visitors, and business wait too long at the border crossings, especially at the ones with the EU countries.
And finally, the region of Western Balkans should also be better connected. Traveling and transporting goods should be faster, cheaper, healthier and, for passengers, also more enjoyable. We can do that by investing in sustainable infrastructure and connect our roads, rail, ports, and airports in the Trans European Transport Network.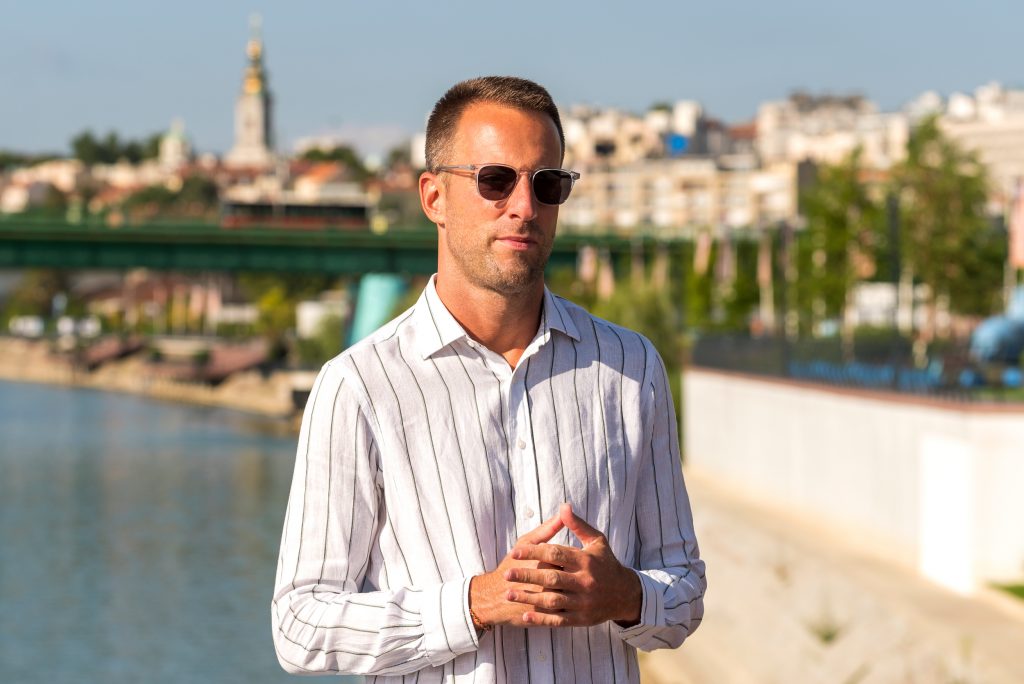 What conditions does Serbia have to fulfill in terms of regulations and harmonization with the EU laws governing this area?
While a lot of works remains for Serbia, the country has made good progress lately, particularly in the field of rail reform, which remains an overall priority. Serbia should continue working to improve road safety by taking measures to reduce fatalities and serious injuries. Rail reforms should be intensified, including market opening and strengthening the capacities of the regulatory body for railways.  As noted in the last year's assessment by the European Commission, Serbia should improve maintenance of road and railway infrastructure in line with credible plans and facilitate border-crossing procedures. In general, I think that Serbia is already realizing its potential every day, and I am confident that Transport Community will give you another boost of energy to continue on this path.
You spent many years supporting the integration of the Western Balkans' transport market into the EU. What is your view of this region and Serbia in that respect?
My experience of working on Western Balkans' transport policies has been a constant source of inspiration of what is possible. We have managed to find agreements on topics, which were blocked for more than a decade – such as Transport Community Treaty – where many people told me that this will not and cannot be done. This is also a lesson that when we work together – we work very well together.
Ultimately, I think that Serbia and all other countries should be better connected. At this moment, it is sometimes easier to travel between Western Balkan capitals by plane via Istanbul or Vienna than it is to take a car or direct plane for relatively close distances. This limits the economic potential of the region since the inadequate transportation networks, both in terms of quality and coverage; severely constrain connectivity of producers and consumers to global and regional markets.
Nevertheless, this is also a time for a new momentum for the EU and Western Balkans relations. The revised enlargement methodology has invigorated European perspective of the entire region and the EU – Western Balkans Summit in Zagreb has among other initiatives injected unprecedented financial stimulus of more then 3,3 billion Euros that will go towards the response to the COVID-19 as well as economic recovery of the region. Transport and connectivity are the basic enablers for that so I am confident that this stimulus will positively reflect in our sector and bring concrete and tangible results.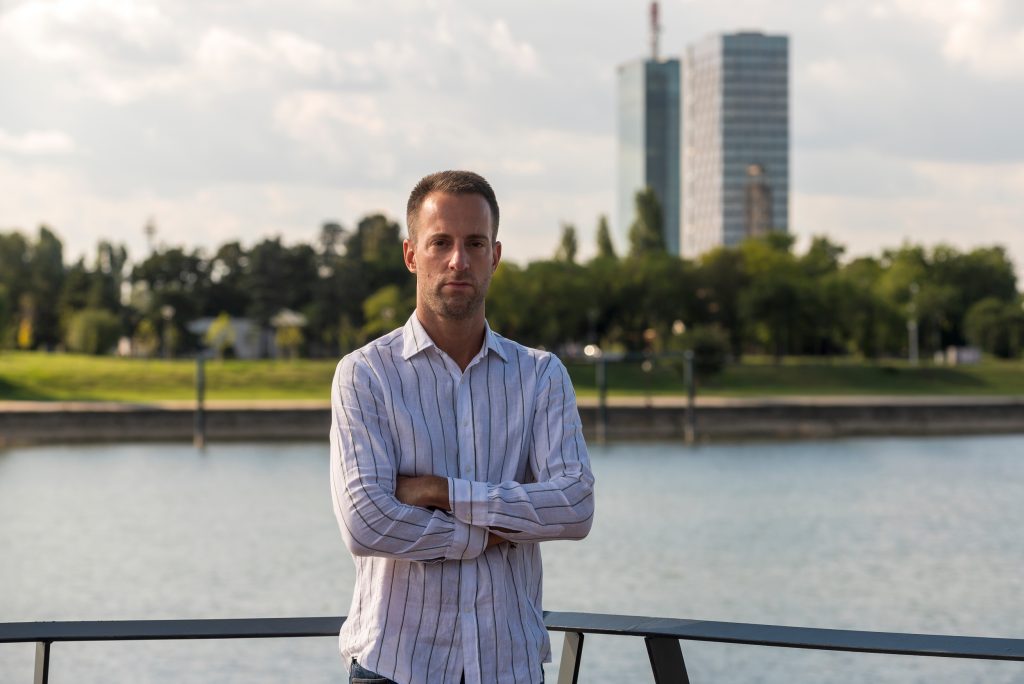 COVID-19 posed immense challenges to transport. What was the role of the Transport Community in the process of dealing with these challenges?
At the very beginning of the pandemic, the Transport Community proposed establishing the so-called Green Lanes in order to guarantee free flow of essential goods within the Western Balkans. By doing so, we managed to ensure that certain type of goods (primarily food and medical supplies) have priority treatment at borders through electronic exchange of information between the border authorities and by enabling 24/7 operations of the border agencies at defined border crossing points along the main corridors. Through the Green Lane initiative, despite the imposed sanitary controls and closure of many border crossings in the region and between the region and EU, the transport flow of goods did not experience major interruptions or delays. The initiative, which was endorsed by all regional partners, was a concrete example of how a good coordination between the different administrations of the Western Balkan partners could generate a positive effect for the entire region. The shortage of food or medicine or the blockage at Western Balkan borders was avoided thanks thanks to the proposed measures of coordination.
---
European Mobility Week 16-22 September
What were some of the immediate effects of COVID-19 on transport? Have you noticed some of these effects during your time in Belgrade so far?
Indeed, the pandemic has changed our cities in many ways. The numbers of cars in streets significantly decreased and in the cities which were covered with layers of smog people could suddenly see the clear skies again. Some data shows that local air pollution has dropped by 60% globally. I hope that these changes will inspire us to use sustainable modes of transport even after the pandemic. We at the Transport Community are already making our contribution by riding bicycles to work and enjoying Belgrade outdoors while doing it. And speaking of sustainable transport, we will be joining the activities organized during the European Mobility Week 16-22 September, which will be dedicated to zero emission mobility. Thirteen cities in Serbia have already subscribed to different activities and I would like to invite your readers to join us.
---