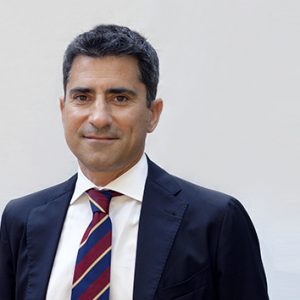 Matteo Colangeli has been appointed new Director for the Western Balkans region and Head of Serbia for the European Bank for Reconstruction and Development (EBRD). He will oversee the Bank's operations in Albania, Bosnia and Herzegovina, Kosovo, Montenegro, North Macedonia and Serbia, where he will be based.
Last year alone, the EBRD invested €1.3 billion in the Western Balkans. The Bank is focusing on the strengthening of the private sector, the promotion of green transition and on boosting connectivity within the region and with European neighbours.
Mr Colangeli, who is currently heading the EBRD's operations in Albania, said: "I am very proud to take up this role and determined to continue strengthening our delivery in the region. We will focus on building back better after the Covid-19 pandemic and work with our partners towards greener, more inclusive and digitalised economies in the Western Balkans".
An Italian national, Mr Colangeli joined the EBRD in 2005 as a banker in London. He went on to regional banker roles in Ukraine and Bulgaria, especially in the field of energy, before being appointed Head of Albania in 2016. Mr Colangeli holds a master's degree from the London School of Economics and Political Science.
Starting on 17 May 2021, Mr Colangeli will succeed Zsuzsanna Hargitai, who has been appointed EBRD Managing Director, Central Asia