With beautiful yet unexpected storytelling, the new campaign welcomes consumers into the Miele world, bringing to life the brand's core values of craftsmanship, performance and sustainability
Miele prioritises longevity as the ultimate form of sustainability with products that are designed for long-lasting performance.
Brand campaign builds on a year during which we all rediscovered the importance of our homes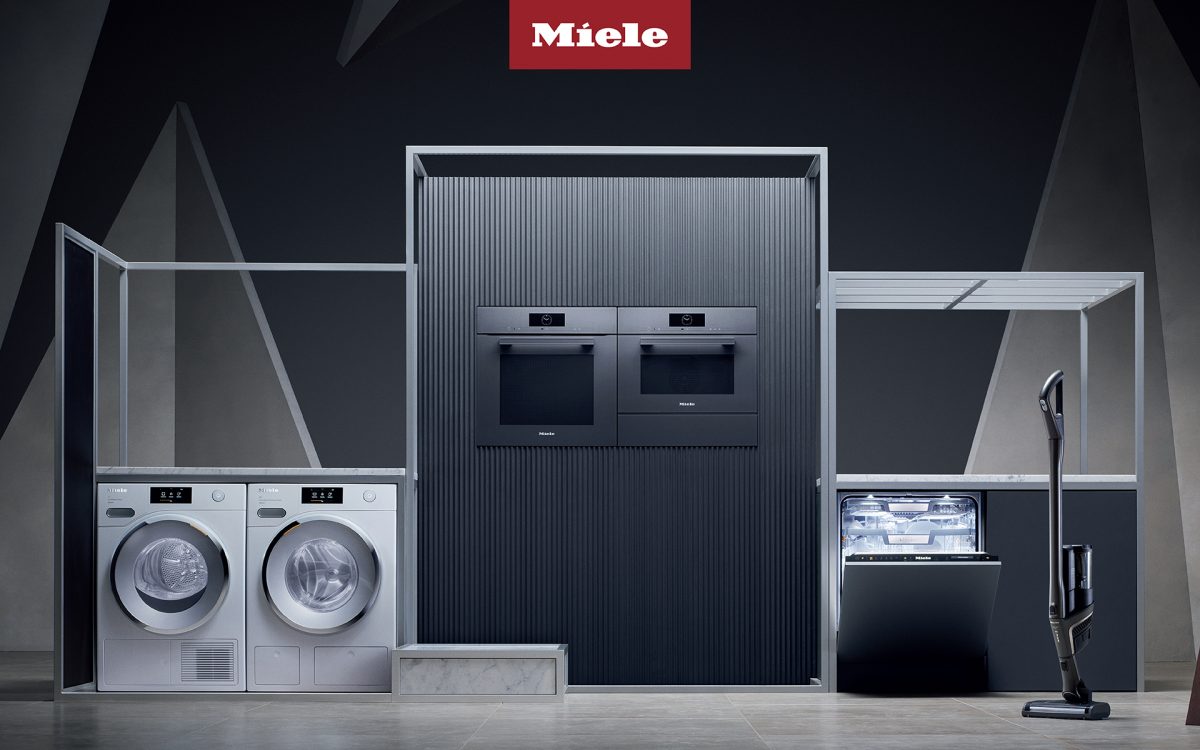 Miele has launched a global brand campaign that shows how the brand is offering its customers 'Quality Ahead of Its Time', underpinned by its core values of craftsmanship, performance and sustainability. The campaign also highlights that Miele products are designed for long-lasting performance – providing a level of quality and sustainability that makes an important counterpoint to a throwaway culture. The campaign is visually unique, surprising and engaging, designed to captivate premium customers. It will run in 49 countries around the world.
"The past year with its enormous volatility and uncertainty has been tough for everybody. However, consumers know that they can rely and depend on a brand like Miele," says Dr Axel Kniehl, Executive Director Marketing and Sales at Miele Group. "We know that the Miele brand ultimately is all about trust, and with this campaign we are reinforcing everything that our brand stands for. As people rediscovered the importance of their homes, they made conscious buying decisions based on the values that Miele is known for – most importantly, they demanded quality that is truly ahead of its time."
Miele's commitment to quality is also reflected in its approach to sustainability, which will be a key focus of the new brand campaign. Earlier this year, Miele announced its commitment to become climate neutral in all its locations from 2021.
The campaign is an expression of more than 120 years of Miele craftsmanship and innovation. Since inception, Miele has been on a relentless pursuit to be better than its latest best, improving and perfecting everything it does. This obsession with quality and producing things that last is integral to the world today.
"The 'Quality Ahead of Its Time'campaign is just a continuation of the vision and mission that we as a company live by and pass on for generations. It revives our core values, quality, and longevity of Miele products for which we are known around the world, as well as in Serbia. Our customers know how to appreciate the impeccable service that characterizes our team and place their trust in us for more than 10 years. Miele, as the only manufacturer in its field which tests its products for a service life of 20 years, is a very environmentally conscious company. It is important to us that we be one of the pioneers in our local market, with a focus on sustainability, setting an example to other companies and influencing the world to be a better place for us and our children ", said Zoran Đurić, General Manager of Miele in Serbia.
The campaign's unique and memorable visuals are the work of world-renowned director Dan Tobin Smith, who drew on his experience working with premium brands to capture the true quality and craftsmanship of Miele appliances.