The fact that the Serbian and Austrian economies have been strongly connected in the last twenty years, on several levels, both through cooperation in trade and substantial and successful Austrian investments in Serbia is very important for the relations between the two countries.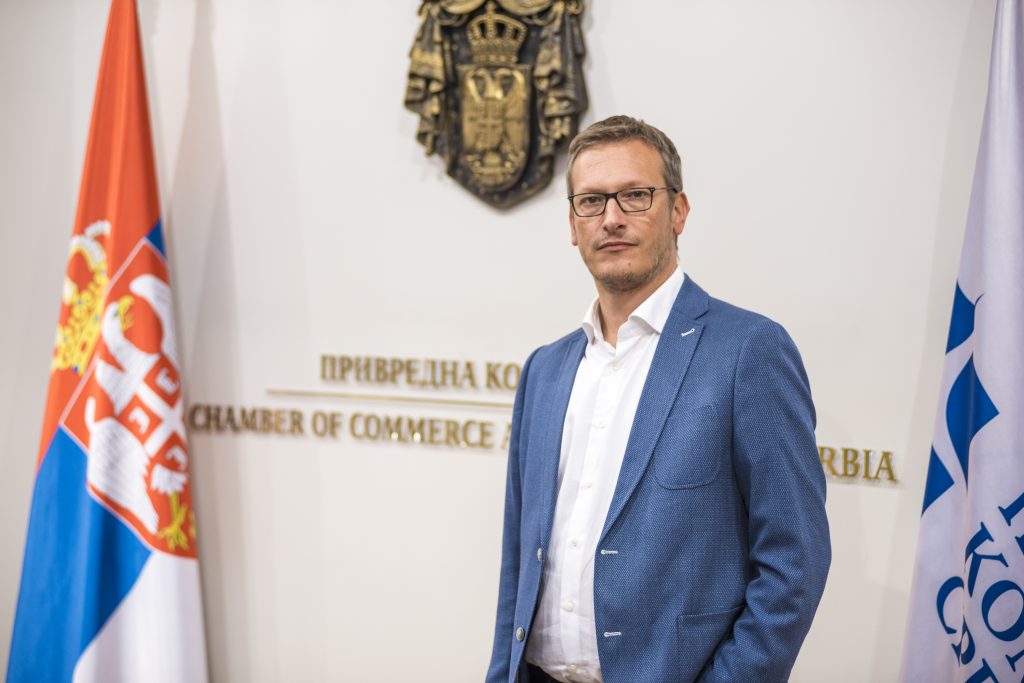 "I think that the Western Balkans, and even Serbia, as the central country of the Western Balkans, is an ideal partner when it comes to implementing strategic plans of companies that no longer want essential products and their parts to be produced in the Far East. I also think that the localization of production in Europe and the Western Balkan countries will add a new quality to relations with the European Union for all of us, especially with Austria, which is one of our most visible economic partners not only in economic terms but also in a much broader sense. For us, the Austrian Chamber is more than a partner among European chambers, "says Mihailo Vesović, Vice President of the Chamber of Commerce and Industry of Serbia.
Following the most difficult stage in the COVID-19 pandemic, how willing are the economies of Serbia and Austria to continue their cooperation?
Despite the huge difficulties we faced at the very beginning of the crisis – closing down the borders, uncertainty about what will happen to the goods that were travelling from Austria to Serbia and vice versa and the problem with the transit countries like Croatia and Hungary, which had their measures in place – we have managed to overcome all the uncertainty and problems with as little damage as possible.
Most importantly, the economic cooperation, import / export and trade have not stopped; they may have slowed down a bit and they may have become somewhat more expensive, but they have not stopped. Of course, the biggest problem was the health issue, the measures introduced by individual countries, the issue of who carries out the transport, what will happen to the drivers and what with the railway transport. All of this was resolved in two or three weeks with significant involvement of the state and the two respective chambers of commerce that constantly provided the state with the information from the field and explained how important it was to eliminate these problems.
Now, everything is much easier as far as external trade is concerned. I expect that come 15th June we will have returned to the pre-epidemic state that we had at the beginning of this year.
According to your estimates, how will the current situation affect external trade and the ongoing investment projects?
I must say that 2019 was successful not only for the Austrian and Serbian economy, in the sense that both of them recorded growth, but also for cooperation in external trade, above all. The value of external trade was somewhere around 1.25 billion euro. We had a significant growth of exports to Austria of 18%, while the growth of imports from Austria was perhaps lower than the growth of exports, which amounted to 100 euro deficit in external trade. We expect to eliminate this deficit in 2020 and maybe even record a surplus (in external trade with Austria).
To some extent, this is the result of the growth of the Serbian economy, but it is also the result of successful Austrian investments, as well as the evidence of strong industrial ties between the two countries and in some ways, the European economy's increased reliance on suppliers in Serbia and Serbian companies which became increasingly present in the Austrian market.
Due to the COVID-19 pandemic, in the first three months of this year, we recorded a drop in trade of about 12% and the value of the external trade amounted to 270 million euro. The value of exports fell by some 13% to 130 million euro, while the value of imports declined by 11% to 140 million euro. Unfortunately, the results for the first three months will probably be replicated in the second quarter, and I believe that only in September, the external trade between the two countries will start to grow again and that we will end the year with a rather small decline in external trade. 
It is important for us that the import to export ration stood at 90% last year, and we hope that it will continue this year as well. However, it is really difficult to give forecasts for 2021 at the moment.
I think we can expect a conservative estimate for 2021. Austria's population consumption is already projected to fall by around 3%, and this will certainly affect the overall economic activity. The trend that we have noticed and hear about from companies, primarily European ones, speaks in favour of the fact that maybe this crisis can bring new quality to our mutual economic relations. This situation has shown how important it is to have own system and supply chains close both physically and administratively. So, fewer borders, fewer obstacles, harmonized legislation and more similar regulations in such situations have made it easier to overcome the crisis in some segments. Many people will view this as a new trend in the localization of their suppliers.
Another significant thing for us was that, in the past period, we did two exceptionally important strategic projects with the Austrian Chamber of Commerce. The first was about dual education and the second about developing a digital transformation centre.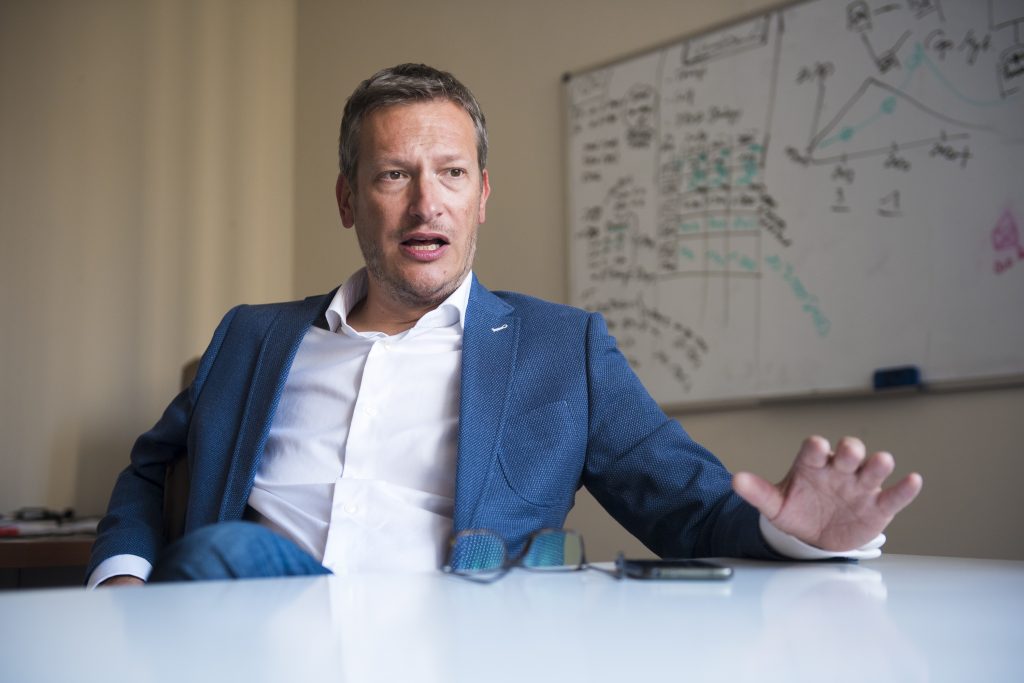 According to the information you have, are Austrian investors in Serbia satisfied with the measures introduced by the Serbian government to cushion the blow to the economy?
The Chamber of Commerce and Industry of Serbia has taken on the role of an institution that communicates with the Serbian government on behalf of businesses and our goal was to get the government to devise the measures as soon as possible; measures that are clear, easily applicable and devoid of excessive administration, as well as comprehensive enough to save jobs and above all liquidity. When we proposed measures, we looked at what the surrounding countries were doing, what the EU countries were doing and what our most important investment partners were doing, knowing that it was their companies that would receive aid and that they could compare what was happening in their respective countries and what in ours. Several foreign investors, including the Austrian ones, say that these measures are essentially broad, adopted fairly quickly, very clear and very similar to the models applied by, say, the Austrian government. Of course, the measures implemented by Serbian government to help businesses were adjusted to the Serbian budget and the GDP just like the measures in Austria corresponded to their budget and their GDP. 
Estimates based on the current situation show that a large number of companies have used the possibility of liquidity assistance and used measures that primarily refer to deferral of payment of loan installments, taxes, etc. What is even more important is the package of measures that refers to credit support, to the support of the guarantee scheme that should be implemented together with the Ministry of Finance, the National Bank of Serbia and commercial banks. I think that will help companies to go through this year with as few problems as possible, and that is something where we can draw a parallel between the Austrian and Serbian situation in the sense that these measures are largely comparable.
What issues were at the centre of the cooperation between Austrian and Serbian chambers of commerce in the past period?
Honestly, out of all European chambers, the Austrian Chamber is more than a partner to us. In the last eight years, we have discussed many things and many projects together and we have had strong logistical and consulting support from the Austrian Chamber, which is one of the institutions in Austria that has the biggest authority and is deemed as very important in many processes. Following that example and cooperation with the Austrian Chamber, we, as the Chamber of Commerce, have succeeded in profiling ourselves in a slightly different way. This crisis has been a test to us all so we can assess how much we have modernized, how flexible and active we have become and how much we have been able to respond to a huge number of problems we have faced in the last few months. Most importantly, the Austrian Chamber was also one of our role models. We have been closely following their work and how they help their businesses. Following their example, we established the COVID-19 website (InfoPoint) within a few days, through which we established communication with the entire business sector, posted relevant information, gave guidelines and communicated on behalf of the government about their solutions.
The result was really impressive. We have had over 560,000 visits to our website in the past period during the crisis. We answered tens of thousands of inquiries, opened a 24/7 call centre and monitored what was happening in other countries. The most important thing for us was to communicate with the Austrian Chamber, to have information about how the transport was being carried out, what happened to the goods transported from Austria to Serbia and vice versa or the goods that had to pass through Austria to reach Germany and other European countries because Germany is our most important market and everything had to keep moving.
Another significant thing for us was that, in the past period, we did two exceptionally important strategic projects with the Austrian Chamber of Commerce. The first was about dual education and the second about developing a digital transformation centre. Regarding the former, we made a huge step forward and this project now bears the seal of state-wide importance. As far as digital transformation is concerned, we have been training digital transformation advisors for small and medium-sized enterprises according to the Austrian model for the third consecutive year now. Today, Austrian advisors or consultants come to our country so our trainees can take tests in front of them, and thus our advisors can, in a way, be verified by the Austrian Chamber of Commerce that that knowledge they possess and the support they can give to companies are essential.
In the previous two months, companies that have recognized the need to digitally transform their business as soon as possible, at least to the extent that they can do so, have found it easier and simpler to cope with a situation like working from home or communicating differently. For us, this was just proof that, together with the Austrian Chamber of Commerce, we have chosen the right topics to cover and that we have managed to raise the level of knowledge on that topic, to adopt certain experiences and to apply them to our local characteristics.
Cooperation with the Austrian Chamber of Commerce will continue primarily on the development of existing projects, but what is even more interesting is that we are trying to do certain things at the regional level. Our chamber is very active in the chamber investment forum, which includes six countries of the Western Balkans. Austrian assistance is very important to us as a link that connects us all. We want the models that work successfully in Serbia to be applied in the region to create a common market. Companies in Bosnia and Herzegovina, Macedonia, Montenegro, Albania, can expect the support of their chambers too and in some way, get the same service, regardless of their location, be it Serbia or the region. We remain connected to the Austrian Chamber of Commerce at every level. Through the Eurochamber, we lobby together and talk about the businesses at the European level. President of the Chamber of Commerce and Industry of Serbia is also a board member and helms the digitalization board, which is recognition of the results we achieved in the previous period. The link between the Austrian and Serbian chambers of commerce has never been stronger.
Will the digitalization of the Serbian economy accelerate after the COVID-19 pandemic, and what kind of help do you expect from your Austrian colleagues?
I am one of the people who have been participating in that project for three or four years. I am going to be optimistic and say that I expect that this crisis will not have a second tide and that we will all learn a lot from this situation. If I need to pick one positive thing and a lesson that we have all learned in our jobs, but also globally as an economy, it is the fact that many things can be done differently, cheaper and faster. I prefer all of us being in the same room and communicating in person at conference. There is also a non-verbal communication, something that makes us human, and that personal contact is simply inevitable. However, in business terms and in terms of efficiency, many tools that seemed superfluous or complicated to us have now become a part of our everyday life even for those generations who have not used digital tools in their lives and their business so far.
My impression is that we worked much more from home compared to when we were all together, because we were constantly available to everybody. Each of us is a member of at least ten different WhatsApp or Viber groups, and was constantly online.
What is even more important is that maybe this whole situation has pushed certain innovative companies forward, which have decided to provide services online. Delivery services have also perfected themselves. It will no longer be strange for us not to go to the store but rather order things online. This will create many new jobs.
I'm sure we'll find plenty of reasons to say that this situation has expedited digitization, the understanding of the digitization process and the growth of companies that offered digitization solutions, and even forced more conservative companies and those that may have moved a little slower to start engaging in digitalization. We, as in ordinary people, are the beneficiaries of all this and our lives could become a little simpler and we will probably do certain things more practically.