Lesaffre has launched a unique E-pekar (E-baker) platform, the first of its kind in our country, to educate future bakers. We talked to Milena Obradović, marketing manager at Lesaffre Serbia – Oriental & Central Europe Zone, about how important is for this traditional profession to be digitized and follow the latest trends.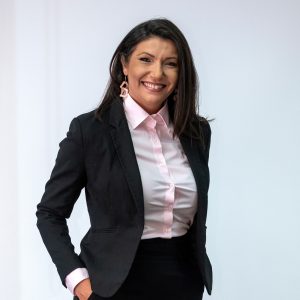 Although baking is considered one of the traditional skills, Lesaffre is very innovative in this segment. By launching the first bakery platform in Serbia, E-pekar (E-baker), you have managed to combine tradition and innovation. How did you come up with this idea and who are its end users?
The E-pekar portal is designed to promote the baking industry in a contemporary and interesting way and improve and develop better relations with future production managers in the industrial sector, but also with existing and future bakers. The platform is also intended for technology students and high school students, who have the opportunity to learn something new and improve their existing skills through webinars and video content. Lectures cover making bread and different types of pastries. By participating in lectures which are given by technologists and other lecturers from the industry, course participants have the opportunity to improve their knowledge and receive a certificate upon completion of the course.
Out of 60 projects, E-pekar, the first baking platform in Serbia, won the award in the category 'Disrupt Innovations that Marked 2020'. Did E-pekar meet expectations and what are the users' impressions?
We are proud that the e-pekar platform won the Digital Award in the Digital Image category given by Lesaffre globally. We are also the winner of the Disrupt Awards in the Industry and Production category for the most successful innovator in 2020. These awards are an additional incentive for us to be even better and more innovative. Furthermore, it means a lot to us that the portal has disseminated practical knowledge to users and their impressions are extremely positive. So far, we already have 300 registered users, and nine video lessons for professional bakers, as well as four webinars for technology and high school students. New video lessons and webinars are coming soon.
You have been investing a lot of creative effort in promoting the baking industry, particularly since 2016 when you launched the Pekarijada competition for the best professional bakers and young bakers in Serbia, which encourages young people to choose this profession. How innovative is baking today?
Innovations in every business, even in the baking business, are necessary. It is important to follow market trends and the demands of the modern consumer. In this regard, at the end of last year, we launched two new, revolutionary products – Durum wheat and Rye sourdough. The research we conducted showed that these are two favourite flavours of bread. We improved them by adding an acerola-based enhancer for long-lasting freshness, so we got a specific flavour (from sourdough) and product without E-additives that has long-lasting freshness (thanks to our acerola-based CL enhancer). We are constantly improving our products and that is why we stand out on the market.
Last year, you organized a unique hybrid event in honour of Pekarijada, that was attended by both the jury and previous winners. What are your plans and expectations for this year?
We are proud of Pekarijada and everything we achieved with it. Given the circumstances in 2020 and the impossibility of organizing any events, we wanted to gather all of Pekarijada's participants and the jury in one hybrid event to exchange experiences. We also had the opportunity to test new Lesaffre products and get the first impressions. The plan is to continue in that spirit. Building and strengthening customer relations are key when it comes to B2B business, so we are continuing in the same fashion. We are looking forward to the time when we will be able to organize a new Pekarijada. The experience with the pandemic has taught us to master digital communication tools, with the goal of being closer to the customer and in doing so, pushing the envelope in the baking industry.