"Hiring new workers is not lagging behind the company's development and its production plans, which in the coming period, need between 200 and 300 new workers to be realized. We are looking for automation engineers, electrical engineers, mechanical engineers and metal-processing engineers, as well as high school graduates with electrical technician diplomas and experience, drivers of heavy trucks, machinists, welders, mechanical technicians, etc. In general, all job applications are welcome and will be considered," says Mirjana Popadić, HR manager at Serbia Zijin Bor Copper.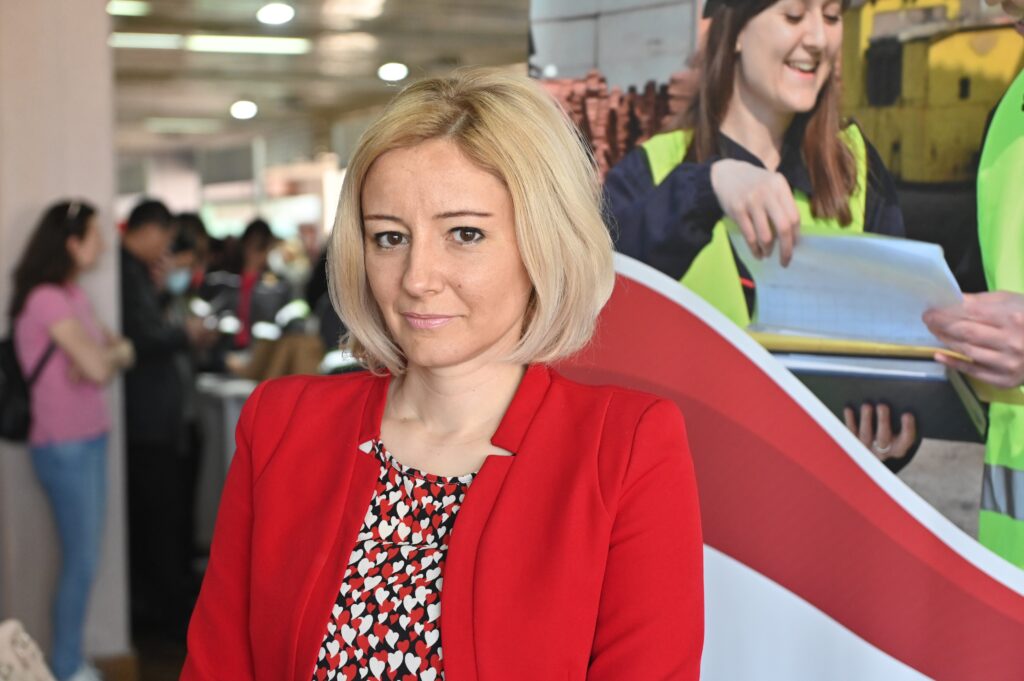 This year too, Serbia Zijin Copper is continuing with its good practice of maintaining long-term and mutually beneficial relationships with the local communities where it operates through employment, training and education support. The company's approach and its desire to build an efficient, successful and safe Bor and Majdanpek in cooperation with its employees always put people first, because people are our most important asset, as are their experience and production expertise, which are the foundation of our company's vision and business. Hence, Serbia Zijin Copper participated in the Employment Fair, which was organized by the Bor branch of the National Employment Service (May 12) in the upper gallery of the Bobana Momčilović Veličković sports venue, under the slogan "You are the future!"
In three and a half years, Zijin Copper employed almost 2,100 mostly young workers in Serbia, so the average age of the employees dropped from 45.5 to 39.5.
Serbia Zijin Copper has excellent cooperation with high schools in Bor and the Technical Faculty, and it supports the education of young talented people, primarily from technical professions, some of whom do their work practice at the company. The talent and knowledge that these young people possess can be applied in the company, so our goal is to give them an opportunity in order to prevent the brain drain in Serbia and help young people to build their future there.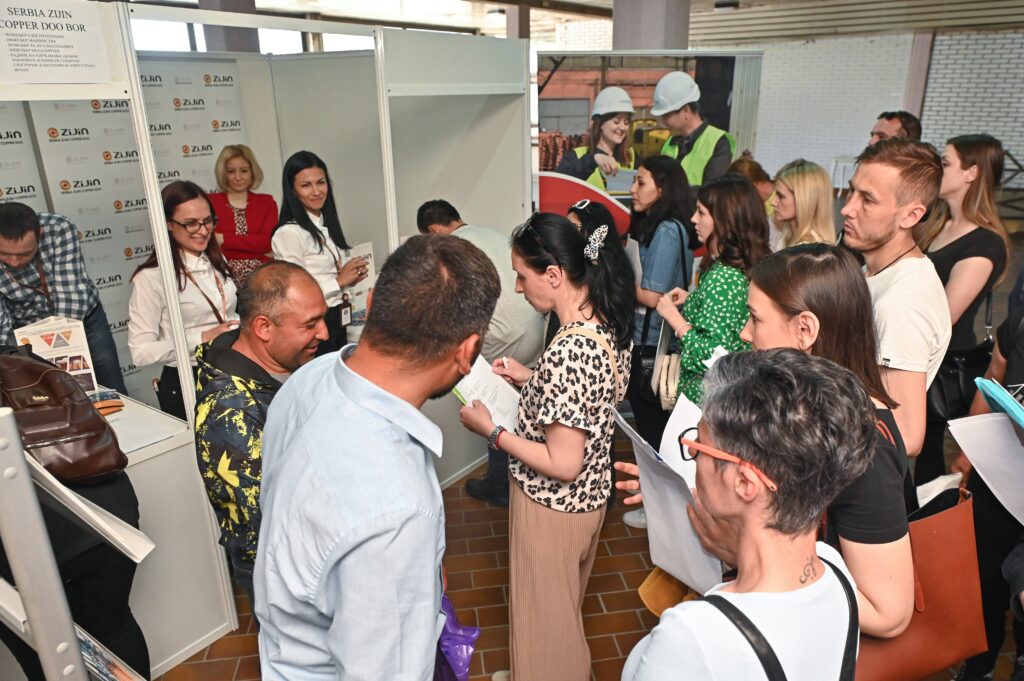 "All candidates who apply for a job can expect a transparent and fair selection process, and then a job in a dynamic work environment, competitive salaries, the possibility of career development, bonuses, having organized transportation to work and more. The company's goal is to develop mining for the benefit of the local community, so we hope that with the development of mining we will be able to create greater employment opportunities so that as many people as possible can realize their dreams," Ms Popadić pointed out.
This year's Employment Fair was attended by 25 employers, mostly from Bor, who offered over 450 vacancies. As expected, the biggest crowd gathered at the booths of the Chinese companies Serbia Zijin Copper and Serbia Zijin Mining, but also their subcontractors.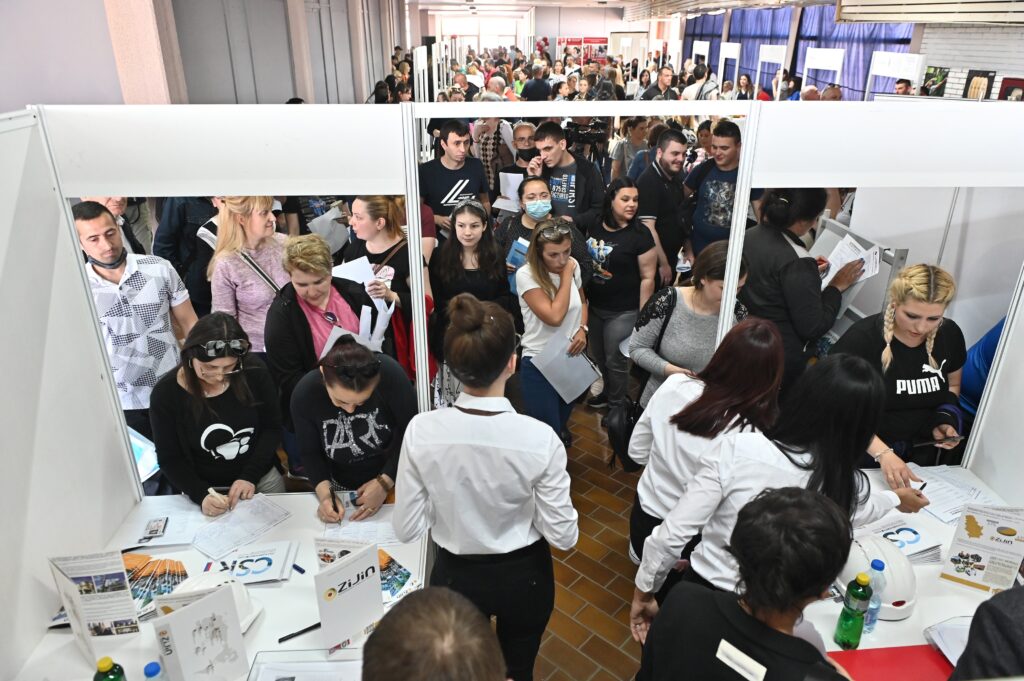 In three and a half years, Zijin Copper employed almost 2,100 mostly young workers in Serbia, so the average age of the employees dropped from 45.5 to 39.5. Today, the company employs over 6,000 workers who have an average monthly salary of over 100,000 dinars. The net average salary at the company is about 54 percent higher than the national average.
(Photos: I. Mitrović/SZC)