Polish Embassy in Belgrade organises exhibition to show solidarity with children suffering in Ukraine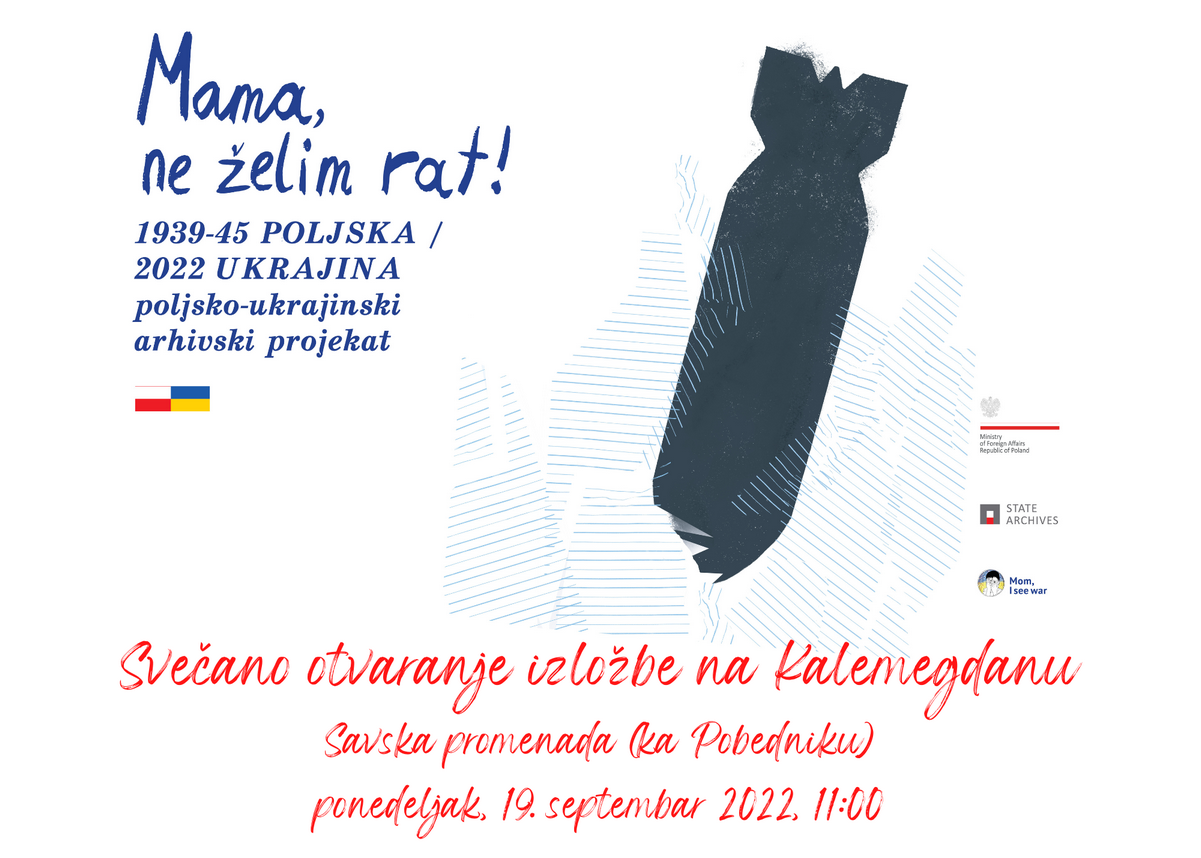 The exhibition named "Mama, ne želim rat" (Mom, I don't want war) will be opened on Monday, September 19, 2022, at 11h at Savska promenade.
The exhibition will present incredibly moving testimonies of war – from historical drawings of Polish children from 1946, which are a record of their experiences during World War II and the German occupation of 1939-1945, and contemporary drawings of Ukrainian children related to the war currently taking place in Ukraine, collected on the Mom, I See War portal. We aim to show that war always looks the same through the eyes of a child.