Navigator Business Center is a modern Class A office complex in Belgrade's central business district. After successful completion and operation of Navigator Business Center Phase I, construction of Phase 2 complex is under way. Efficient, functional, user friendly environment, it's more than just a place for work and a perfect choice for modern and demanding professionals. In addition to contemporary workplace, Navigator Business Center 2 will also have a restaurant, a day care, a fitness center and other facilities. Navigator Business Center is LEED Gold certification, and the same is expected for Phase 2.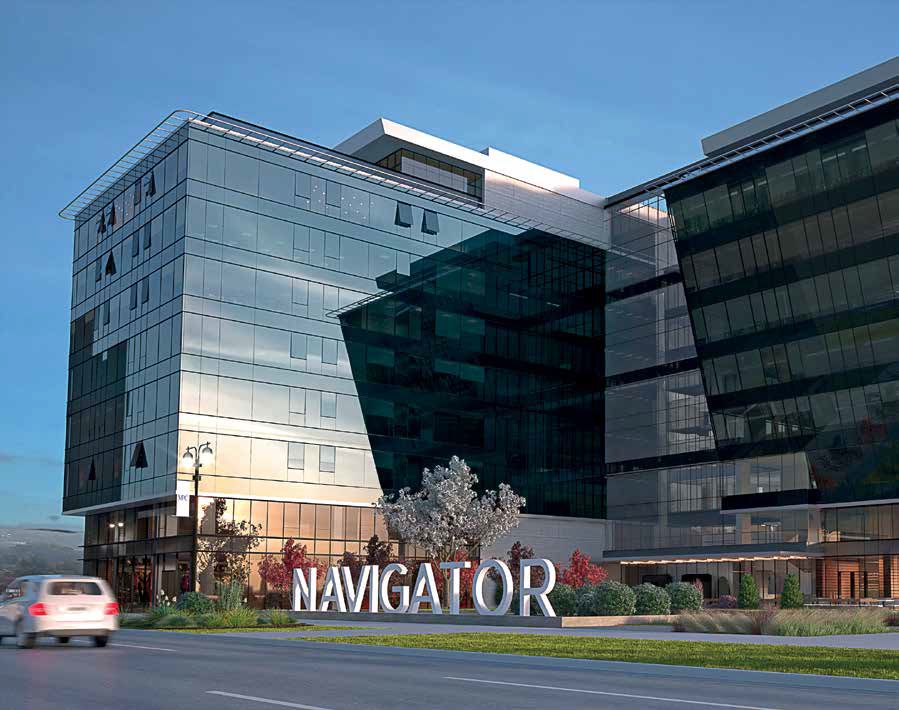 Navigator Business Center 2 guarantees will fulfill any business demands due to its tailor-made space options, top-quality work environment with perfect microclimate, abundant natural light, and all necessary amenities for productive workdays. All 27,000 Sqm gross leasable area is highly adapted to requirements of modern businesses. A flexible and optimized, energy efficient, humane and motivating space, Navigator Business Center 2 allows its tenants to fully dedicate to their performance – and enjoy it.
To make this happen, an experienced professional management team is fully focused on your needs.
• GF + 8 floors of smart design, sophisticated and humane office area
• Extremely efficient, with minimized utility costs
• Supported by a professional management team
• 500 parking places in a three level underground garage
• Marked parking spaces for bicycles
• Efficient vertical communications, high-speed elevators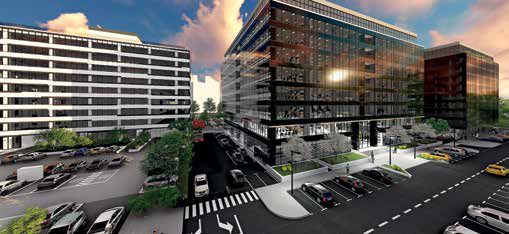 FITNESS CORNER
Navigator Business Center 2 welcomes Kočović Fitness Center, which will provide additional facilities for tenants and stimulate the overall wellbeing.
MEXICO IN BELGRADE
Traditional Mexican cuisine, Buena Vida in a complex cultural model will be unique addition to business center where everyone will have very special place to enjoy.