Throughout history, gold has been viewed as a precious metal. Its unique and beautiful brilliance and investment value make it an important part of a diversified portfolio. But in addition to being a functional asset, gold also possesses a collectable value, well visible in the limited collections of 1-ounce coins.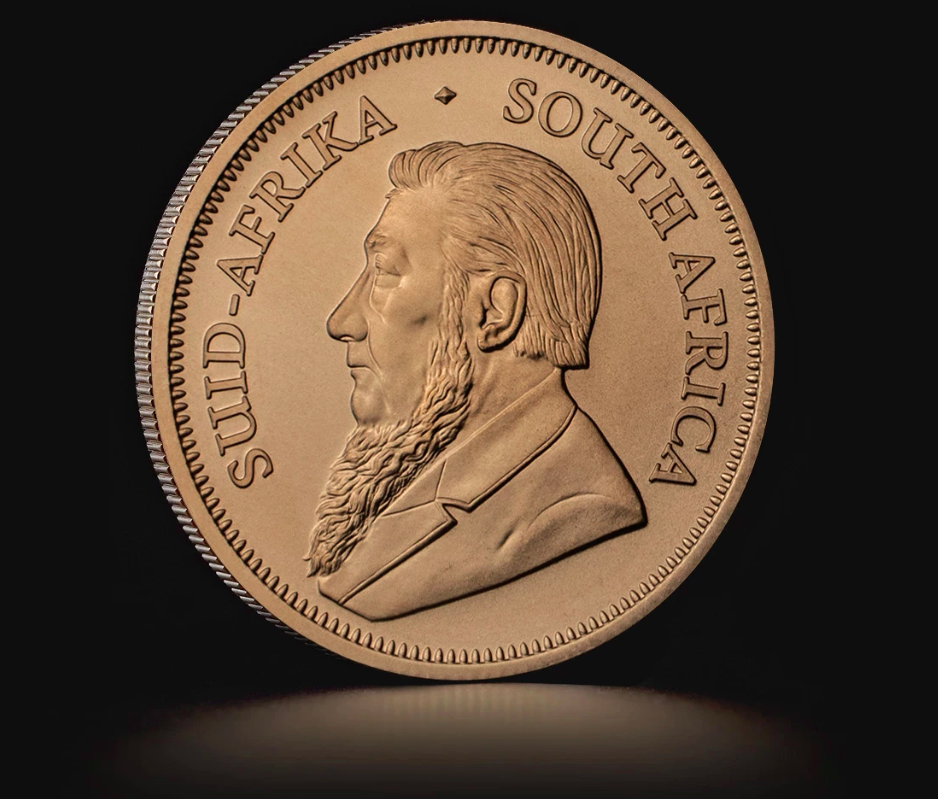 Together with the American Eagle, the Krugerrand is one of the oldest modern investment coins. Highly liquid all over the world. The Krugerrand does not depict any face value on either side of the coin. The reasoning for this unusual decision was to express the Krugerrand's value by linking its fine gold content, which is portrayed on the reverse of the coin, with the prevailing market price of gold. In the 1980s, it accounted for 90% of all investment coins on the world market. But 10 years later, in the 1990s, it was banned by several Western countries because of an association with Apartheid. This results in large part of its market share being taken over by the remaining mints. However, today with its purity of 22 carats, it remains one of the 7 most preferred modern investment coins of 1 troy ounce in the world.
"The South African Krugerrand is a desirable asset that is quickly depleted. However, coin collectors can find a wide variety of other famous and desirable coins in Tavex offices, such as the small and the large ducats Franz Josef. Currently, Muenze Osterreich produces the Franz Josef ducats very rarely and in very small quantities. This causes the prices for small ducats to go up and makes them a preferred investment." – commented Georgi Hristov, Country manager Serbia, Tavex
The brand new 2022 one-ounce South African Krugerrand gold coin is an exciting new option for enriching someone's coin collection and preserving lasting wealth or making an incredible Christmas gift for a loved one. The Krugerrand is currently being offered as a gift product. Due to duty specifics in Serbia, many well-known investment products are being automatically reclassified into 'gift products.
Other best-selling investment coins on the Serbian market in October were the Austrian Philharmonic of 1 ounce and the British Britannia. The latter is offered in Serbia only through Tavex.
About Tavex Group
Tavex is a financial group for currency and precious metals trading, founded in 1991. Tavex Gold & Currency has its origins in Bulgaria since 2009 when it was founded as part of the Estonian Tavex Group. Today, the company is a leading merchant in the field, with over 2 million customers served annually, including individuals as well as businesses of various sizes and financial institutions.
In 2019, the first Tavex office in Romania was opened, and in 2021 followed, the one in Serbia. The two markets are directly connected to the Bulgarian branch and follow the model set by Bulgaria. To date, the company has 7 offices in Bulgaria, and over 30 in a total of 12 countries, and their team has over 250 employees.