The relations between Turkey and Serbia are progressing well both in politics and economy. They are further boosted by the development cooperation, which is fundamentally the area that constitutes the field of TIKA.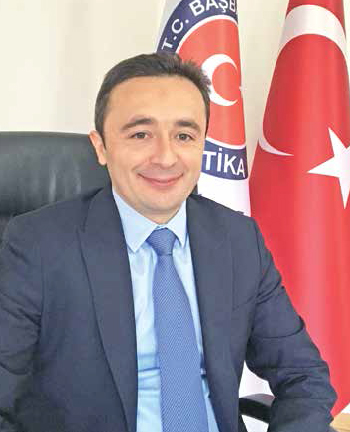 Turkey and Serbia have good relations for years and both countries consider each other as neighbouring states though they do not have common shared borders. Recent improvement in the mutual relations between Turkey and Serbia, is very significant not only for the two countries but also for the regional peace and stability. Due to these reasons, Turkey regards Serbia as a key actor in the Balkans and therefore attaches great importance to developing bilateral relations in all fields.
Since this common perspective shared by top officials of both countries, the economic, political, social and cultural relations between Serbia and Turkey gained momentum in recent years. Turkish Cooperation and Coordination Agency (TİKA), which has been active in Serbia since 2009 through its Programme Coordination Office, is one of the pillars of this increasing cooperation between the two countries.
It is clear that the relations between Turkey and Serbia are progressing not only in politics and economy, but also in development cooperation, which is fundamentally the area that constitutes the field of our activities.
Today TIKA, through its 56 Program Coordination Offices in 54 countries, carries out development projects in 5 continents, in total of more than 140 countries. Today, Serbia is one of the most important partners of TİKA in the Balkans and will continue to remain as an important partner in the future as well.
Strong development cooperation between Turkey and Serbia continues in all fields, especially in education, culture, health and agriculture. Since we have started to work in Serbia, almost 190 projects activities have been implemented across the country. Taking the needs and priorities of Serbia into consideration, and being primarily human oriented, we have implemented several projects to support the country`s development efforts.
We can say that TİKA applies what we may call the "Turkish Assistance Model" based primarily on sincerity and empathy with its local and official partners, transparent governance and collective wisdom. Beyond prioritizing visibility, the model rules out any didactic and imperative language; instead, it embraces a communicative model of mutual learning, and offers flexible and speedy solutions on the basis of needs and priorities of our partners in Serbia.
Therefore we are describing ourselves as an agency working in every field which is related with human being. In this regard, after the devastating floods that hit Serbia in May 2014, with a total budget of 1.350.000 Euro, in cooperation with respective office set up by the Government, we implemented river side embankment projects in 7 municipalities, constructed a new bridge in Razanj, donated equipment to 30 families and a kindergarten in Svilajnac.
Regarding education and health services which are the basic human needs, we have been constructing, repairing, renovating and furnishing schools, hospitals and health clinics in order to ensure the continuity of formal education and health services especially in the less developed regions of the country. Such examples are the renovation of the intensive care units within the Belgrade Dragisa Misovic Hospital, reconstruction and equipment donation to the Gynaecology and Obstetrics Department of the Novi Pazar Hospital, which was implemented in cooperation with the Dragica Nikolic Foundation. Likewise, this year we will reconstruct the Maternity Department of the Belgrade Zvecanska Centre.
The agriculture and livestock projects are very significant for us, since almost 25% of Serbia`s work force is employed in these sectors. Therefore, we realised approximately 30 projects in 28 municipalities, in order to improve living standards and average income of the communities living off agriculture and contribute local economies and sustainable rural development. With this aim, we donated saplings and seeds, agricultural equipment, cold storages and drying units for the agricultural cooperatives. We provided 300 greenhouses for 15 different municipalities. We initiated a bee keeping project, which we will continue to develop in the future. Also for the improvement of agricultural production according to meteorological data through the establishment of forecasting and reporting system in Toplica region, we set up a system of disease models with meteo stations.
We are investing efforts in the development of Serbian tourism potential by restoration works such as Restoration of the Ram Fortress, Mehmed Pasha Sokolovic Fountain and Little Steps in Kalemegdan. These projects contributes to the local economies to benefit more from the tourism activities.
Turkey, through TİKA, will take firmer steps in the years ahead building on the strong friendships and cooperation that have established already.