On the occasion of the 68th anniversary of the National Day, the Ambassador of Algeria hosted, on November 4th, 2022, a reception attended by Mr Rade Basta, Minister of Economy, Mr Novica Tončev, Minister without Portfolio, Crown Prince Aleksandar II and Princess Katarina of Serbia, political party leaders, military officials, members of the Diplomatic corps, religious dignitaries and members of the Algerian community in Serbia.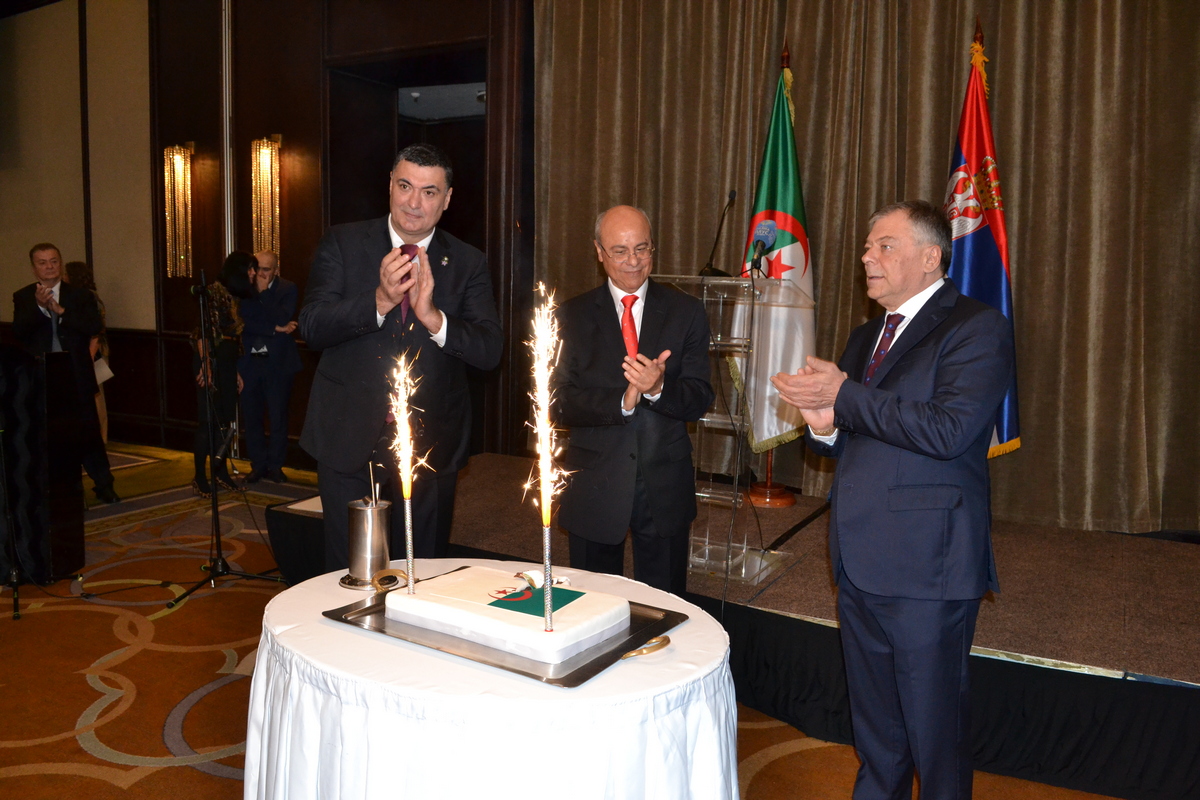 The choir "Barili" of Pozarevac brilliantly interpreted both national anthems, while Diva Jadranka Jovanović dazzled the guests with her interpretation of the late "Noura", a famous Algerian singer song.
In his address, the Ambassador emphasized the struggle of the Algerian people to recover their independence and seized the occasion to reiterate the gratitude of Algeria for the solidarity and multiform support of the former Yugoslavia as well as praised the good quality of friendship and cooperation relations between the two countries, underlining the economic and commercial opportunities of both parties, with a view to enhancing them in all areas.
Documentary films on Algeria were screened, and photos of the Algerian Revolution, including those immortalized by the late Stefan Labudović, were exhibited.