The newly appointed Ambassador of the Republic of Union of Myanmar to Serbia, H.E. Thurain Thant Zin, hosted a reception at Belgrade's Metropol Palace Hotel to mark the 72nd anniversary of Myanmar Independence Day.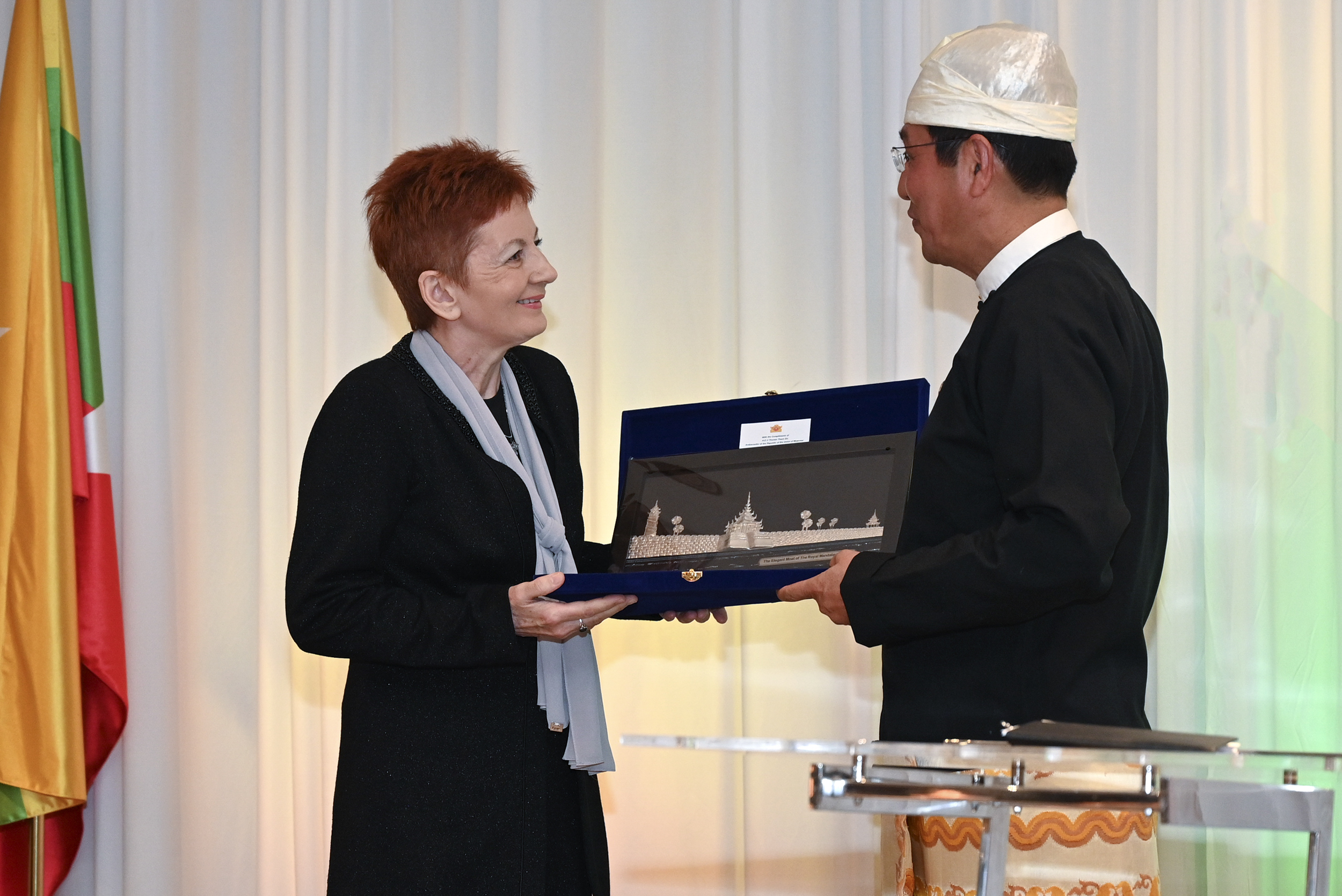 This date celebrates Myanmar's Declaration of Independence from the United Kingdom on 4 January 1948. The ambassador used the opportunity to express his satisfaction with the enduring friendly relations between Serbia and Myanmar.
The reception was attended by a representative of the Serbian Government, members of the diplomatic corps and friends of the Embassy of Myanmar, as well as representatives of Serbia's public scene and cultural life.