Exclusive: Forty-four per cent of people say David Cameron's management of his financial affairs is 'morally repugnant'
Nearly half the population think David Cameron's management of his financial affairs has been "morally repugnant" – and that all tax returns should be made public.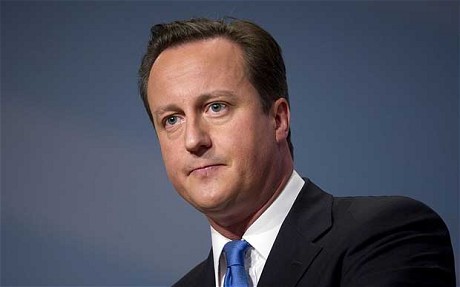 In a ComRes poll for The Independent, 49 per cent of people said that the tax returns of all citizens should be published, with just 31 per cent saying they disagreed with the idea.
This open approach is the law in Sweden, Finland and Norway, where each person's annual financial details are available online in a searchable database.
However, not everyone is a fan of such rigorous transparency – 30 per cent of people admitted that they have used cash to pay a builder or other tradesperson to avoid VAT.
Only 31 per cent of people thought that the Prime Minister had been "honest and open" following his involvement in the Panama papers leak.
And 44 per cent of people agreed that "morally repugnant", a phrase used by George Osborne about tax avoidance, describes Mr Cameron's management of his financial affairs.
The survey found that 59 per cent of people believe that the Conservative Party "only represents the interests of the rich" – an increase of 8 points since three years ago – and just 23 per cent say that the Government has a good record of tackling tax avoidance and evasion.
But so-called "Dodgy Dave" was still the number one choice of politician to manage respondents' financial affairs, winning 36 per cent of the vote compared with Jeremy Corbyn and Nicola Sturgeon, both at 19 per cent.
Labour voters are less loyal to their leader than their Conservative counterparts, with 42 per cent saying they would trust Mr Corbyn to manage their financial affairs, compared to 71 per cent of Conservative voters who would entrust their accounts to Mr Cameron.
When asked with which politician they would most like to have a meal, 38 per cent chose Boris Johnson – a clear favourite ahead of Mr Corbyn and Ms Sturgeon, at 18 per cent each.
Only 12 per cent said they would most like to share a table with David Cameron.
Mr Johnson was also by far the most popular politician to go on a summer holiday with, be a contestant on I'm a Celebrity Get Me Out of Here with and to have on a pub quiz team – but just 19 per cent say they would like to see him leading the country.
More than a third of people thought the current Prime Minister should keep the top job, while 24 per cent said they would choose Mr Corbyn instead.
The Prime Minister published a summary of his tax returns last weekend, sparking controversy over inheritance tax after it was revealed that he inherited £300,000 from his father and received a £200,000 gift from his mother.
Other party leaders including Mr Corbyn and Ms Sturgeon have since followed suit.
A large majority of voters – 72 per cent – said that the UK should take direct control of its overseas territories which could be used as tax havens, following the furore over the tax affairs of the rich and powerful caused by a huge leak of documents from Panamanian law firm Mossack Fonseca.
The survey also asked about the European Union, revealing widespread Eurosceptic views – 53 per cent of voters disagree that all citizens of other EU countries should have the right to live and work in the UK. However, this represents a fall in opposition to the free movement of EU workers since 2013, when it was opposed by 57 per cent. Support for free movement has risen from 23 per cent three years ago to 31 per cent.
ComRes interviewed 2,036 GB adults online on 13 and 14 April 2016.
Source: Independent