After a successful appearance at the Sial fair in Paris, Nectar presented its products at the world's largest food and beverage show, GulFood, which was held in Dubai and gathered over 5,000 exhibitors from 186 countries around the world. Nectar presented its products at the stand of the Serbian Chamber of Commerce and Development of the Serbian Agency. Judging by the great interest of potential customers and distributors for the Nectar portfolio, the successful entry of the Serbian company into new distant markets in the United Arab Emirates and Africa is expected.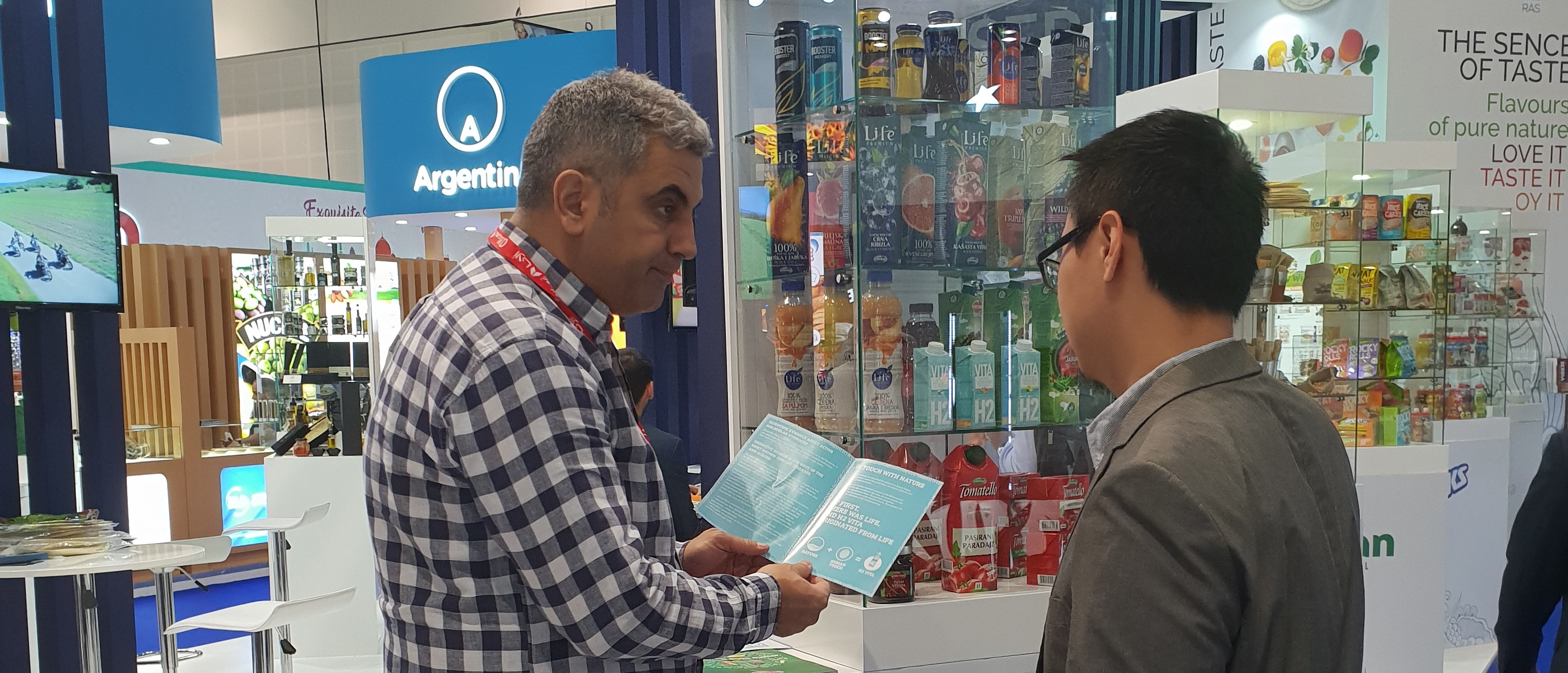 As the commercial director of Nectar Group Milan Radoš pointed out, the company is now exporting to more than 60 countries around the world, and the desire is that in the coming years this number will be 100 countries. It stresses that the company's strategic orientation is to go far and further to expand and conquer the markets of Africa, the United Arab Emirates, the Middle East and the Middle East, and therefore invests special efforts in the performances at the world's largest fairs in which, besides the large Nectar, Fructal, Heba portfolio, .
"The GulFood fair for us was more than successful. We have realized a large number of bilateral meetings with potential buyers and distributors from all over the world. The most concrete agreements were made with buyers from Africa, India, UAE, Oman, India and Malaysia. After the fair, we hope to further concretize the agreements that have been started. "
Trends in the FMCG industry also in this part of the world go to organic products, products with various functional additions, and fusion of different categories. As the largest juice producer in South East Europe, we had what to offer in all segments. We took the opportunity to present our wide portfolio of over 30 brands in food and beverage, but also through the presentation of innovations in juices and keep track of the trends that are present in these distant markets. Great interest was recorded with our Life 100% organic portfolio as well as products from home-grown tomatoes under the brand Tomatello – said Milan Radoš, commercial director of Nectar Group.