The exhibition of works created on art colonies during 2018 The House of Artists Pigmalion and NLB Bank opened the first exhibition of this year's NLB Gallery program last night.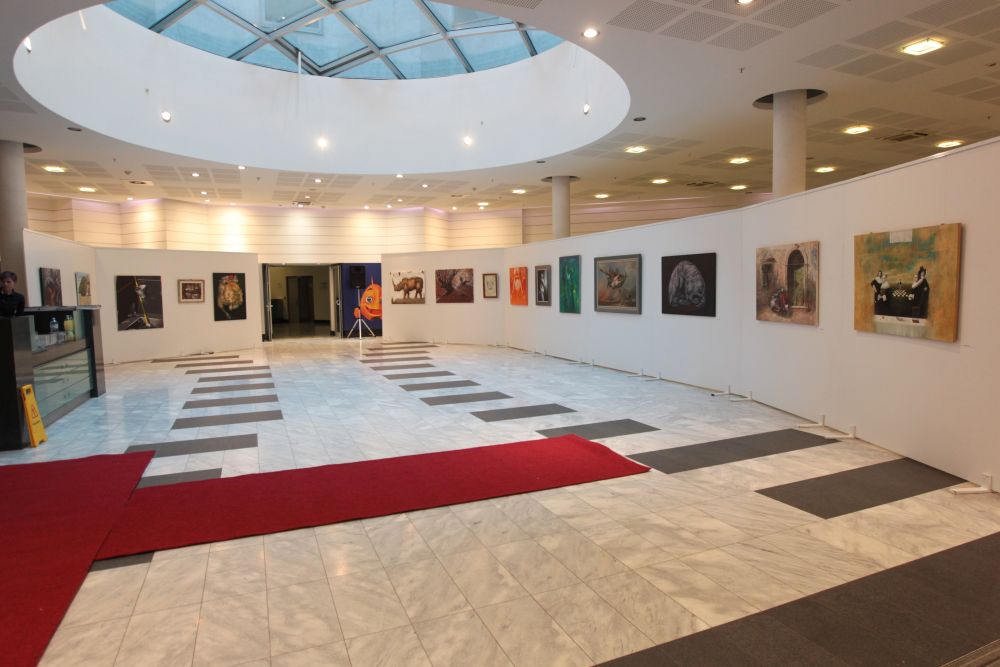 Branko Greganović, President of the Executive Board of NLB Bank Branko Greganović, reminded that the NLB Gallery was launched in June 2017 by the exhibition of Slovenian painter Majda Zorko "I recall that since we opened this space for art, painters Majda Zorko, Bob Živković, artists from the Pigmalion art colony from the convocation in 2017, as well as five young Serbian artists within the project "Figurae Feminae": Katarina Nedeljković, Anđela Micić, Kristina Pirković, Đerđi Ačaji and Ivan Živić. It is a great pleasure to have significant names in the gallery as well as the artists who created them during last year's "Pigmalion" art colonies, "Greganovic said and thanked Gorazd Cuk, president of the association of fine artists" Pigmalion "for excellent cooperation. "This year, we will give young Serbian artists the opportunity to exhibit at the NLB Gallery as a socially responsible company, we want to support the development of culture and help young artists on their professional path," he added.
"The Pigmalion Art Colony, in just two years of existence in Serbia, managed to, through its conferences, two years ago in the village of Leušići in Sumadija, and the last year in Tamnjanica under the Old Mountain, shows the importance and continuity of the heritage of figurative and fantastic arts, through its international selection of renowned artists. For the June convening of the colony "Pigmalion", excellent German artists were selected – Katarina Sofi and Reinhard Schmitt, Vienna painter Peter Grik and local artists – Danica Masniković and Goran Mitrovic. In August they were made by some of the best Montenegrin artists – Miomir Mišo Vemić, Zoran Krulj, Ljubomir Popadić and Momčilo Macanović. In September, Serbian painters gathered – Željko Đurović, Saša Montiljo, Boban Mitrović and Marko Tubić, as well as Slovene artist Andrej Pavlič. "Maja Živanović, selector of last year's convening of art colonies" Pigmalion ", explained at the opening of the exhibition.
In the year after us, the House of Artists "Pigmalion" hosted 14 international renowned painters of different generations and similar sensibilities, figurative and extraordinary, created in the environment of the picturesque landscapes of Stara Planina. Read more about participants of last year's "Pigmalion" colonies: http: //pigmalion.rs/pigmalion-kolonija-2018.php