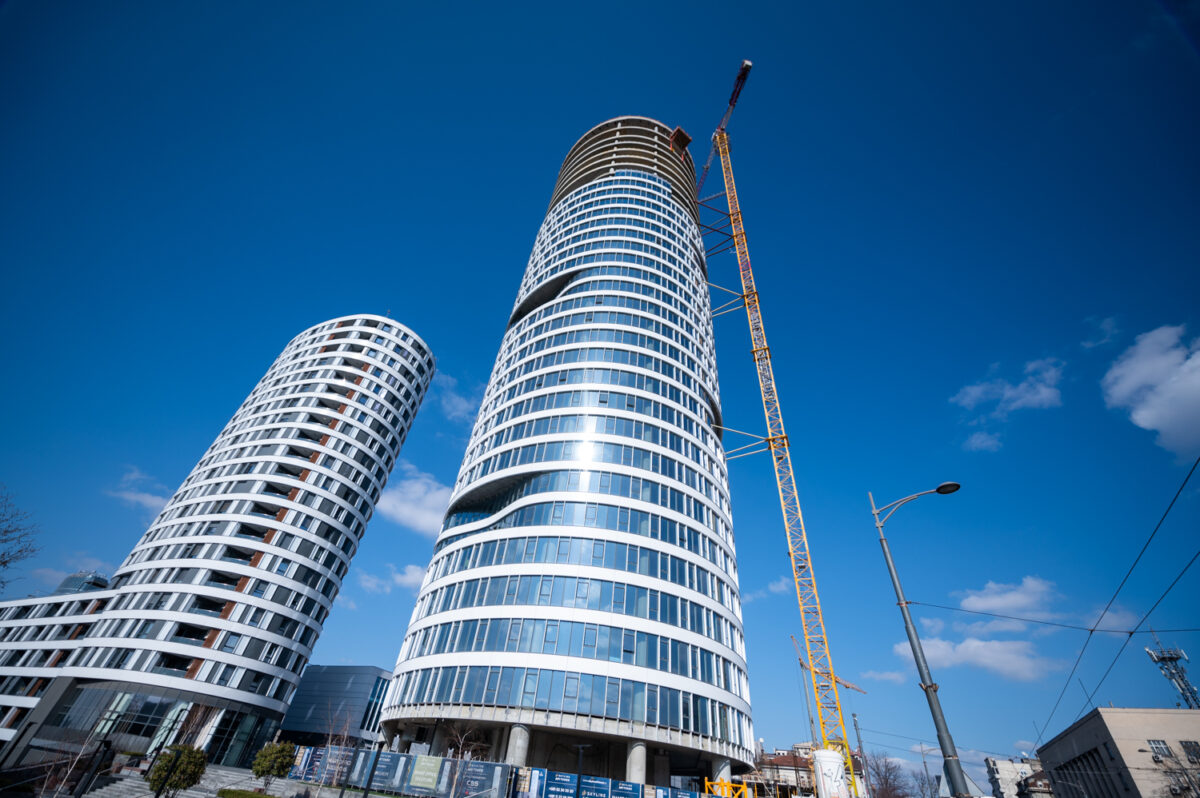 Investor: AFI EUROPE Serbia
Total height: 132 m, 31 storeys
Surface: 40,000m2
9 lifts
510 parking spaces
Gold LEED certificate
With the construction of the last, 31st floor, Belgrade's Skyline AFI Tower has reached its full height. Works are now underway on the stage of installing the façade, which has reached the 24th floor, with the first tenants expected to take up residence in the fourth quarter of this year.
This modern office building stands out not only as a new symbol of office space in Belgrade, but also as a future venue for business meetings between the leading international and local companies that will develop their operations here. The first contracts have already been signed and there is great interest among potential tenants.
According to a recent survey conducted by Ipsos, the most important parameters that employees expect from their employers include location, additional facilities, natural light and green zones in close proximity. This project's investor, AFI EUROPE Serbia, actually took all of these aspects into account when planning and constructing this building that represents one of the most modern office scenes on the Serbian market. The survey's results show that as many as 89 per cent of employees place great importance in the close proximity of cafes, banks, pharmacies, restaurants and shops. Close proximity to areas of greenery offering rich content, including sporting fields and landscaped walkways, is important for 83 per cent of employees. A third of the employee respondents stated that they would like to have access to wellness facilities in the vicinity of their office or within the office complex itself, while 44% of them would like the opportunity to use a gym located within the scope of their workplace. And all of these advantages, including the largest private indoor swimming pool in Belgrade, will actually be provided in one place at SKYLINE AFI TOWER, within the scope of the Skyline Belgrade complex.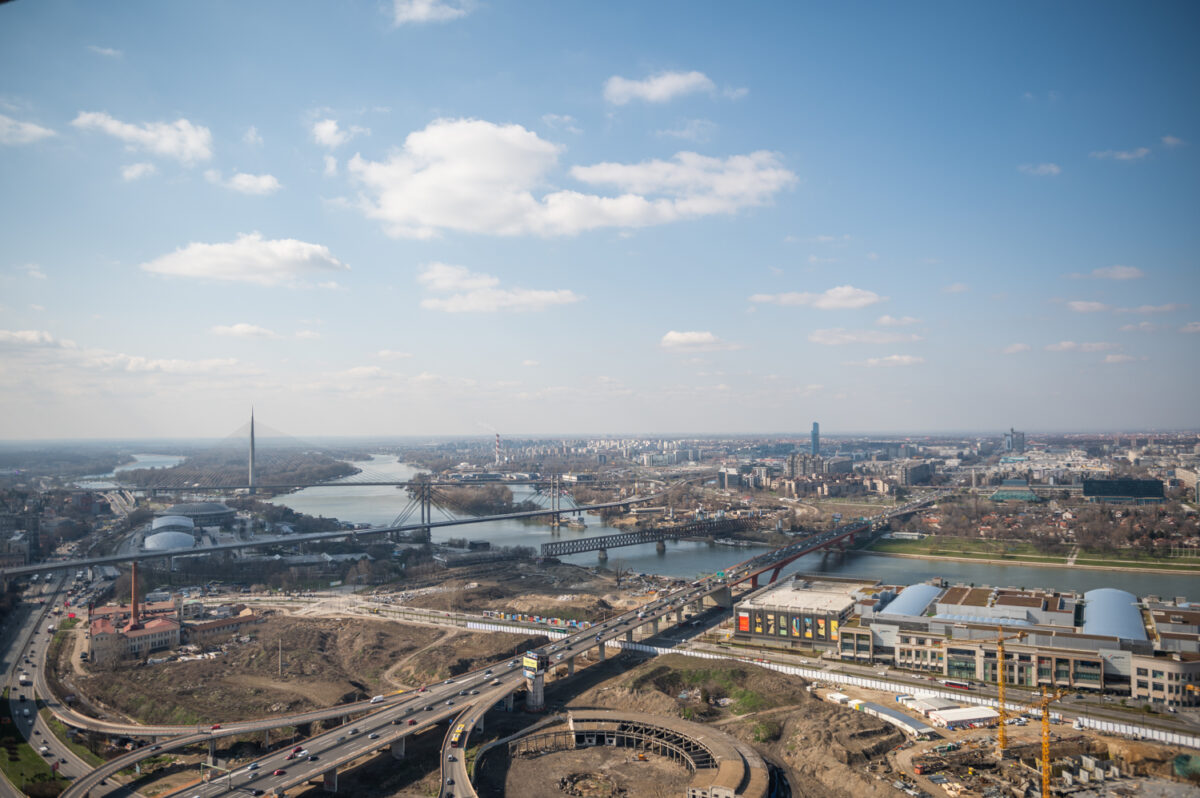 Apart from phenomenal views of different parts of our capital that future tenants will enjoy during their working hours, an additional benefit is certainly represented by the complex's central location and excellent connections to the airport, numerous embassies and important institutions, while perhaps even more importantly for this city centre location is the fact that users will have 510 parking spaces in the underground garage at their disposal. Among numerous benefits is certainly also the possibility of dividing each floor according to the requirements and needs of future tenants.
As the investor in this tower, AFI Europe Serbia has also satisfied the essential conditions to qualify for LEED GOLD certification, which requires adhering to principles of sustainability during construction – efficient water use, reduction of waste and carbon emissions, as well as the use of environmentally friendly materials. The project also includes heating, cooling and ventilation systems that comply with energy efficiency requirements. Additionally, this modern office tower will be fully equipped with all high-tech devices and sophisticated telecommunications equipment.
Thanks to office space projects already implemented successfully, such as the Airport City Belgrade business park, AFI Europe Serbia is a name that instils a sense of confidence among potential buyers and tenants, representing a synonym for quality, responsibility and dedication.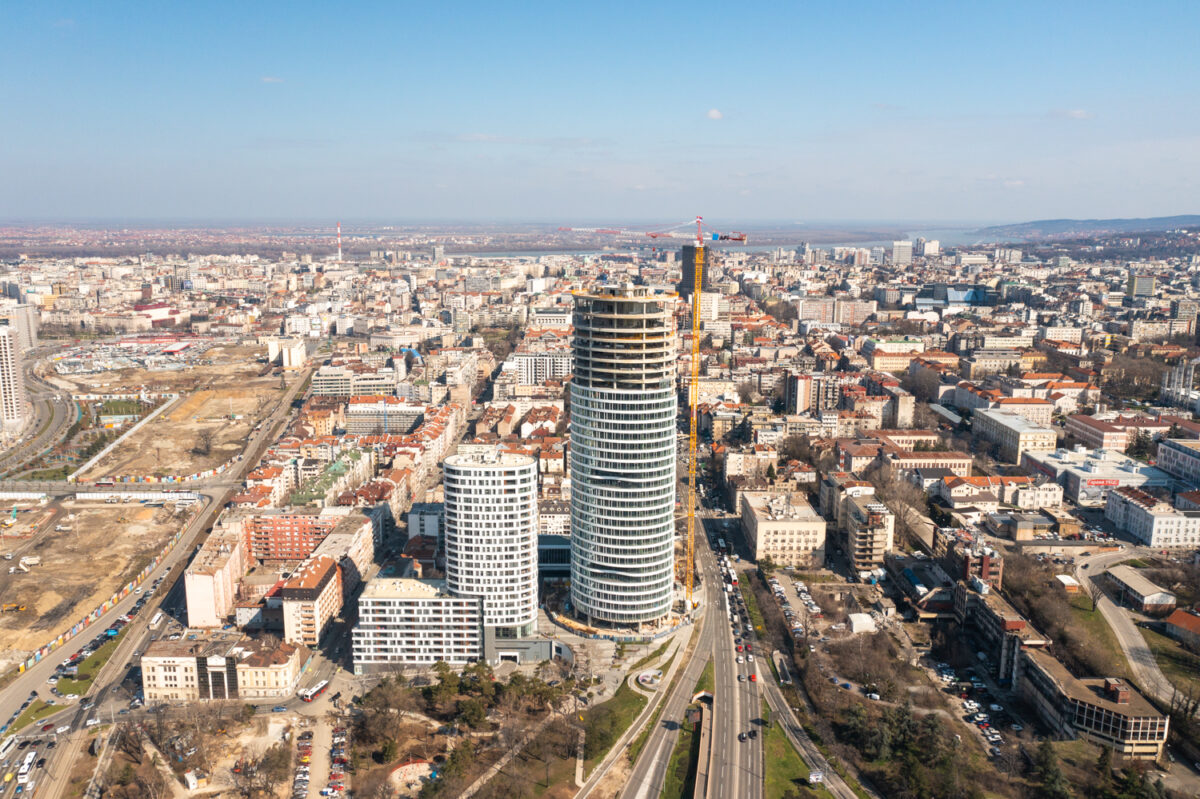 The exclusive leasing agent for this unique business tower is CBS International, the leading real estate consulting company in Serbia, which is part of the Cushman & Wakefield Group.
Very soon a new – third building in this fascinating project also designed as round tower  would host a NEW PROJECT: 

Skyline AFI HOME – residential for rent