While being mindful of the importance of providing support in the continuation of the fight against the coronavirus pandemic, as well as the care for the community's health, NIS Company has donated Jazak bottled water to health care institutions throughout Serbia.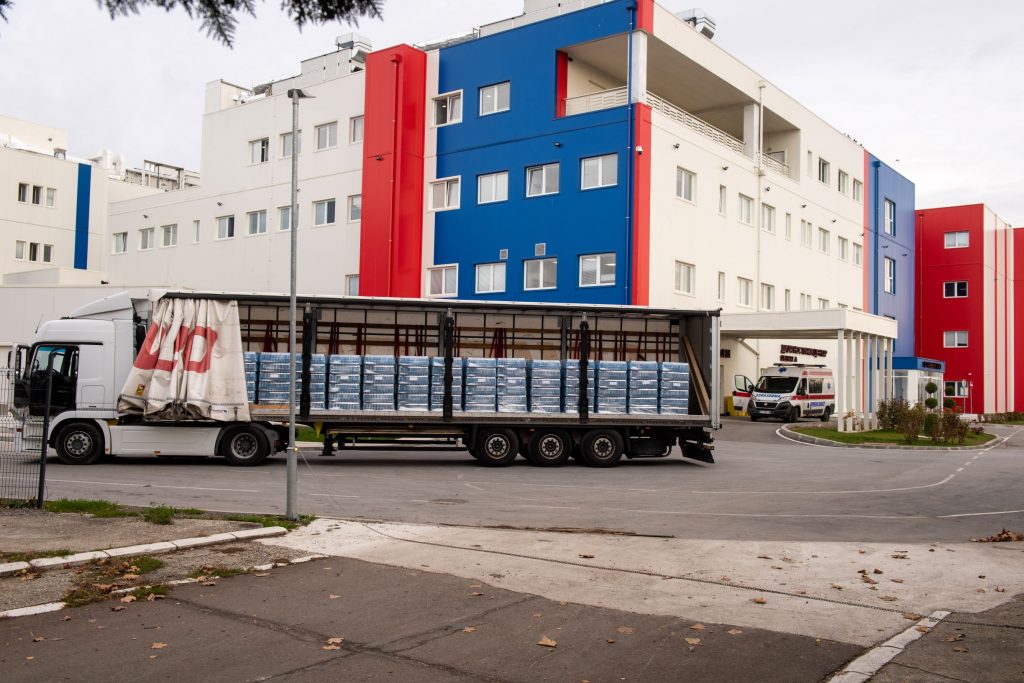 NIS donated over 111,000 litres of bottled water, worth seven million dinars, to the University Clinical Centre of Serbia to be used at the COVID Hospital in Batajnica, the Clinical Centre of Vojvodina, the University Clinical Centre in Niš and the COVID Hospital in Kruševac, as well as medical staff of the COVID Unit at the Bežanijska Kosa Clinical Centre. In addition to institutions specializing in the treatment of patients suffering from COVID-19, the company also donated bottled water to patients at the Institute of Oncology and Radiology of Serbia.
NIS has been dedicated to supporting health institutions in Serbia since 2009, when it spent over 215 million dinars on improving the conditions in the Serbian health care system through various donations. In 2020, NIS donated about 60,000 litres of the Jazak water to various health institutions in the country, while as part of the effort to combat the pandemic, the company doubled the quantity and donated more than 122,000 litres of bottled water this year alone.