Femi Kuti & "The Positive Force" and Macedonian philharmonic orchestra, conductor Dzijan Emin
Opening act by Igor Vince & His Drum, Brass and Keys
Those who have followed his career and have experienced his music know this for a fact: Femi Kuti https://www.youtube.com/watch?v=ePzJwds2-3k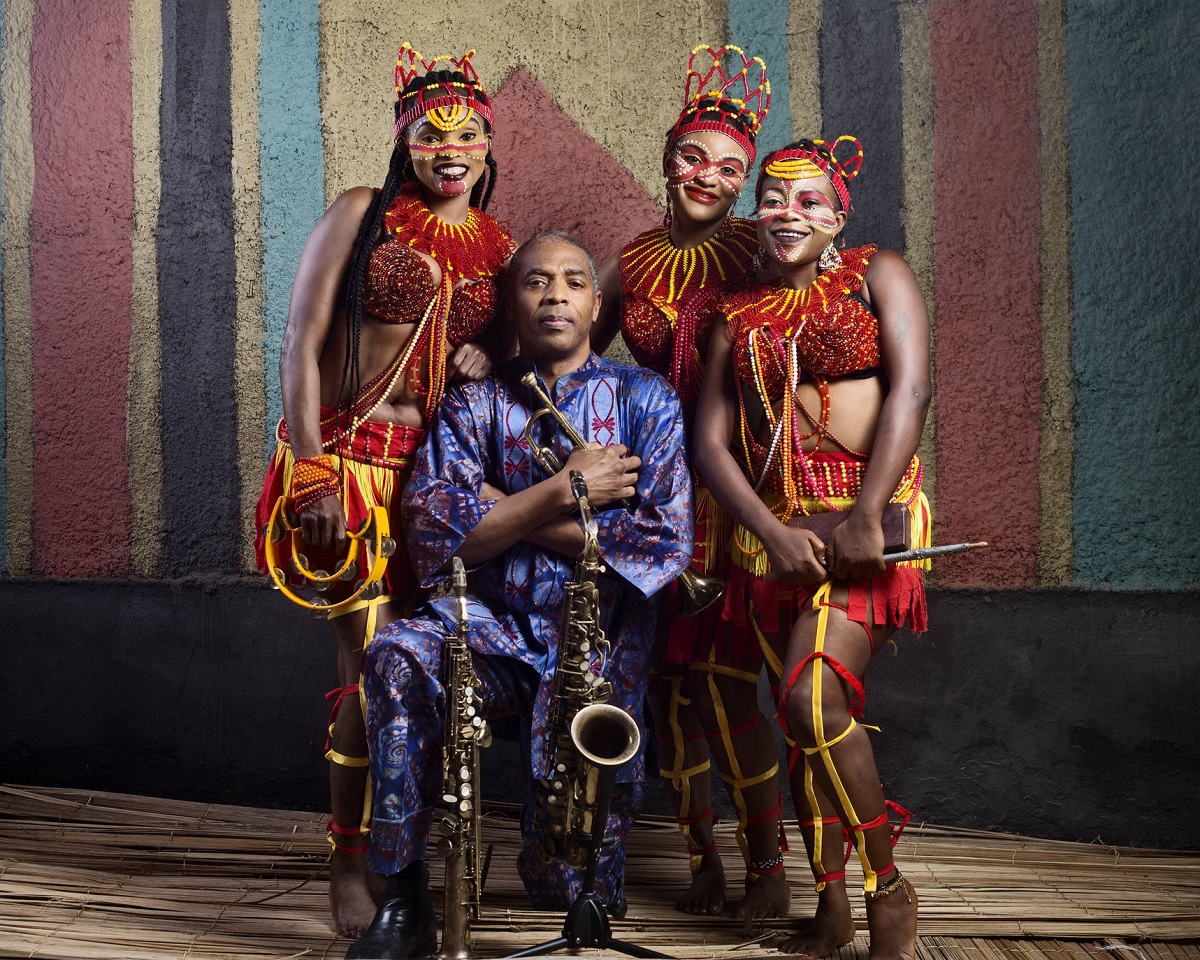 never felt just satisfied with being the king's heir, Fela Kuti. He freed himself from his father's legacy in 1985 by putting together his own band, The Positive Force, and thereby working to find his own voice. During the '90s he became a renowned artist in his own right, with a distinctive, colorful and balanced style.
In 1998 he took on the Afrobeat sound with his first international album Shoki Shoki, before rubbing shoulders with the modern urban style of his American peers such as Mos Def and Common on the album Fight to Win. Finally, his first studio record only came about in 2008, having found inspiration in Paris. This unanimously celebrated release Day by Day was his most successful. For 2011 album Africa for Africa Femi felt he needed to go back to his roots back to the studio where he had produced his first recordings with his father and his solo album Shoki Shoki.
https://www.youtube.com/watch?v=fTwrSMGW3bI&list=PLKdnkUYm-wmG70Hog8WxFtjfh1784UZsm
"Decca Studio", soon to become Afrodisia Records in the '70s, was the experimenting ground for most Nigerian masterpieces of the time, including those of Fela.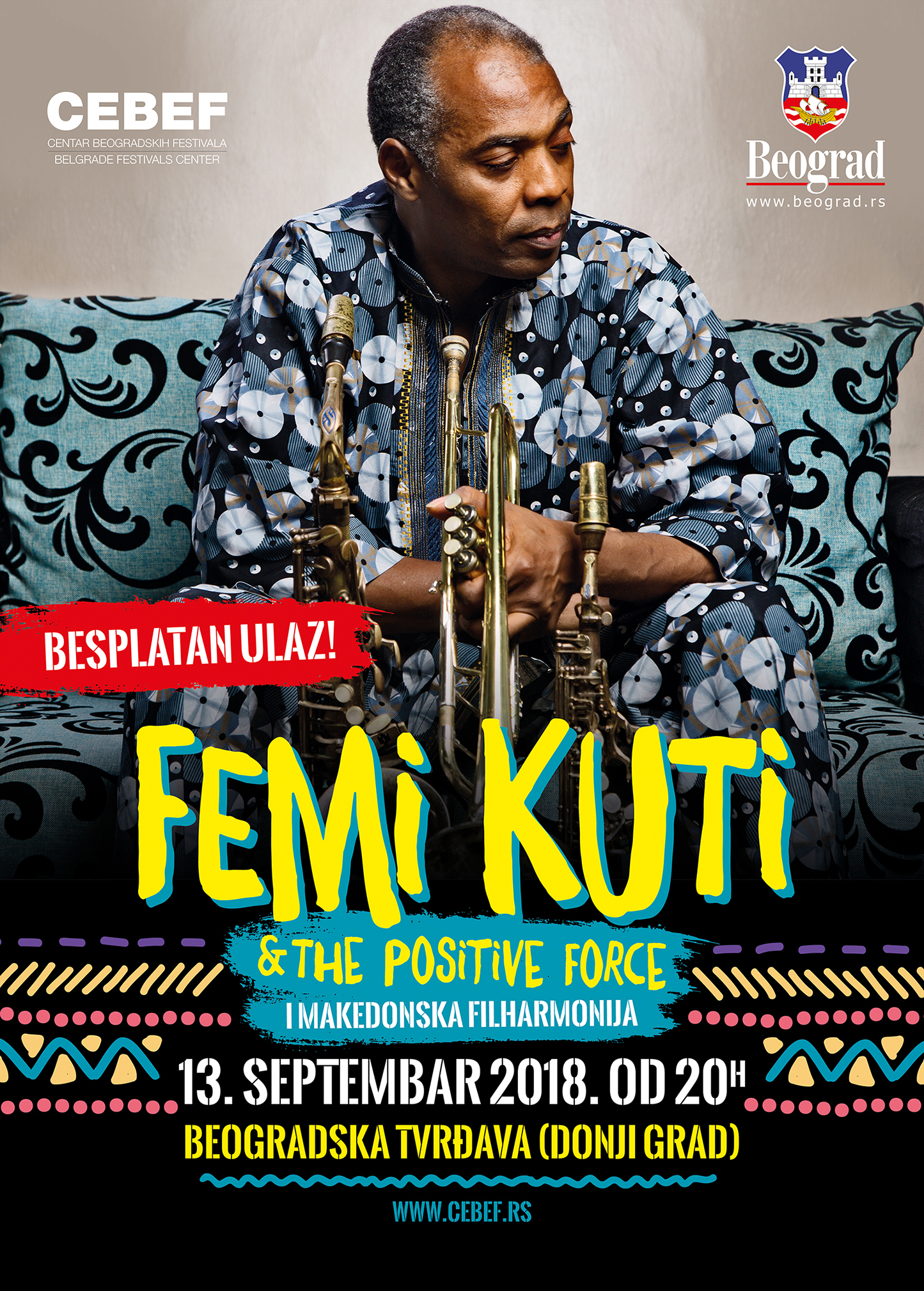 "It was a very important historical place for Afrobeat and the place has those mystical vibrations that Femi felt", recalls Sodi, his long-time travelling buddy and Parisian producer, who made the trip to Lagos to be a part of the project. "We knew the studio was in a bad state, with old mixing desks, ancient equipment, we all knew the gear would not be up to the test, but we wanted to take up the challenge – because everything is different in Lagos. The city is such a monster; it has an effect on the way musicians play. The trick is to capture the Lagos stress without yielding under it yourself". Femi gives us further insight: "Between the power cuts and the dysfunctional AC, we were sweating like pigs. I was playing with Sodi, pretending to complain: "We could be in a comfortable place right now, what are we doing here?" It was madness, but that's what we wanted it to be".
If Africa for Africa https://www.youtube.com/watch?v=8WGZskMQnKU
was the return to the roots then subsequent album No Place for My Dream (2013) was the growth from these roots. Ever pushing the boundaries of the genre, Femi's central aim for this work was a redefining of the essence of Afrobeat – but in the modern age. How does one redefine the essence of such a complex music – one that, since its creation in the late '60s by Femi's father, Fela Kuti, has blended funk, jazz and African folk? In Femi's words Afrobeat remains music that "makes people dance while helping them swallow the bitter pill of reality." Given the crisis currently hitting Africa and the world beyond, that pill is as hard as ever to swallow, and Afrobeat is as necessary and universal as it has ever been.
Fela used to say that Afrobeat was "the weapon of the future – designed to resist, not to fight." He would surely be proud of his son putting this philosophy into use with songs like Action Time and Carry On Pushing On. "I think that today, everywhere in the world, people get so hopeless that music is the only way to find the strength to carry on and overcome obstacles. This is also what this album is about" says Femi.
So much more than just a musician, Femi Kuti is a true African Ambassador; in its greatest and most honorable sense. For instance, Femi performed in Johannesburg to sing for Africa at the opening ceremony for the Football World Cup. There he sang one of his hits "Beng Beng Beng" https://www.youtube.com/watch?v=CKpTYLQ5K9w
and took the opportunity to meet a few of the anti-Apartheid heroes. Shortly after, he was heading off to New York to see the famous and very successful Broadway musical Finding Fela! about his father's story. There he was invited by the actors to appear on stage with them at the end of the show. "It's truly extraordinary, they really understood my father's struggle and his mindset. This show has got to travel the world, and come down to the Shrine in Lagos" he says naturally.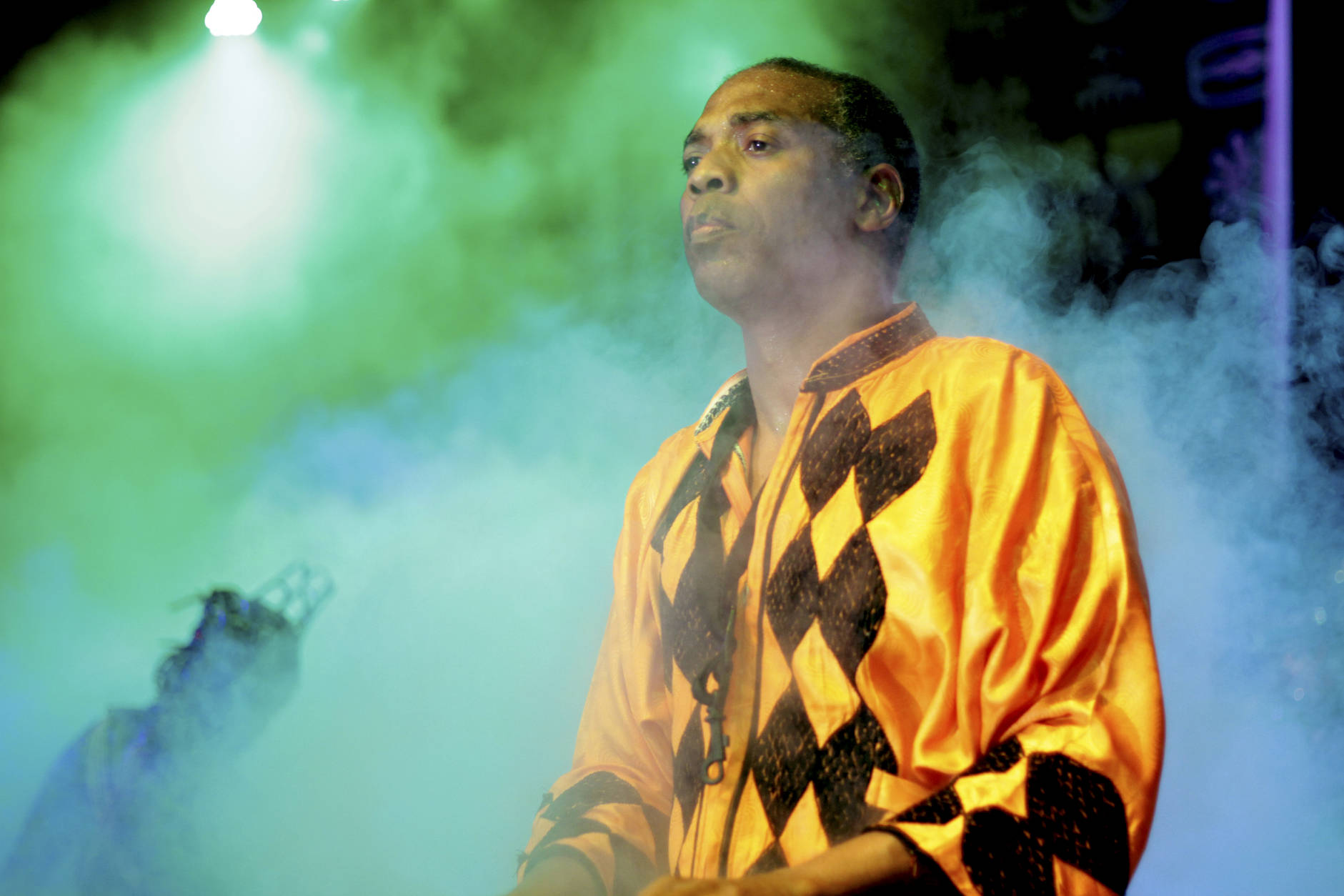 More recently, Femi has been named Amnesty's "African Advocate" for their landmark 50th Anniversary. Jo Metcalf from Art for Amnesty said: "Femi is the perfect artist to work together with Amnesty International as we mark 50 years of campaigning for human rights. Femi's is closely linked to our own history as his father, Fela Kuti, was taken on as an Amnesty Prisoner of Conscience in 1984, and subsequently released from prison.' He has also won the UK magazine "Songlines" "Artist of the Year" award, and been asked to join legendary US rock act the 'Red Hot Chili Peppers' on their tour through Europe.
At the same time, his Lagos-based 2000 capacity New Afrika Shrine still carries the Afrobeat torch week in and week out; so much so that it has become one of the only last dynamic temples for live African music. Erykah Badu, Damon Albarn, Hugh Masekеla and Africa Express have recently all made appearances, as have the Lagos police, who regularly raid the place, picking up and frightening off the local crowd, as they try to close down this highly regarded resistance venue.
Few can genuinely carry the title a "living legend". Femi Kuti is certainly one of them.
"One of the true giants of African music", Q Magazine