Within the project of the one-year countdown to the official opening of the Expo2020 Dubai, the Embassy of the United Arab Emirates in Belgrade has installed a countdown timer in the courtyard of the Embassy to count down to October 20, 2020.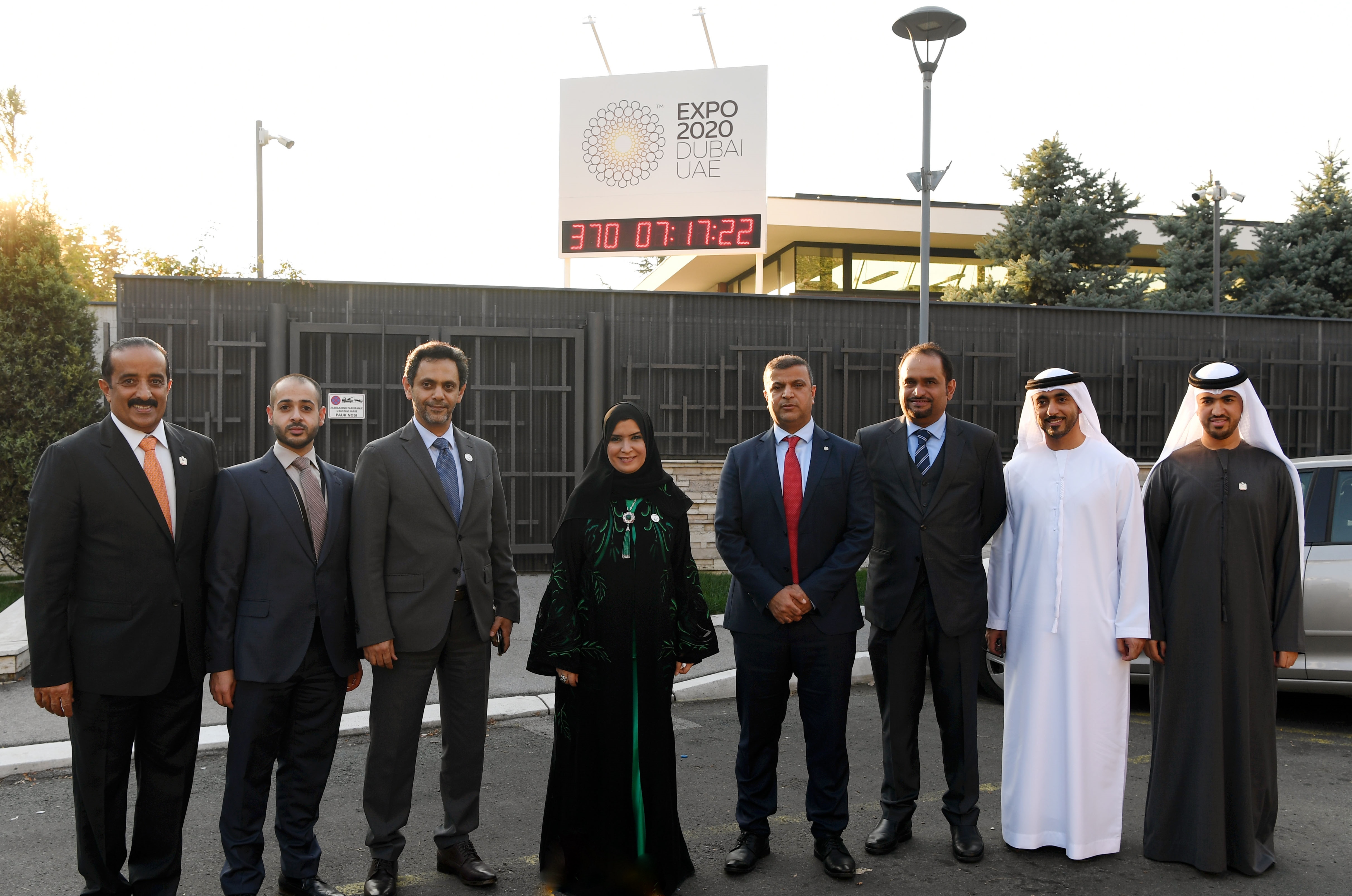 The ceremony of the starting the countdown timer, arranged by H.E. Mubarak Saeed Al Dhaheri, UAE Ambassador in Belgrade, was attended by H.E. Amal Al Qubaisi, President of the Federal National Council and a parliamentary delegation from the UAE during they participation in the 141st Session of the Interparlamentary Union.
Expo2020 is the most significant international exhibition that has been traditionally held every five years since 1851, in a selected country. The concept of this exhibition is that the participants present ideas, experiences and best practices on the certain theme selected by the hosts.
The theme of Expo2020 in Dubai is "Connecting Minds, Creating the Future", which has three sub-themes: Opportunity, Mobility and Sustainability. Like the all previous, this upcoming exhibition is a global forum aiming to build partnerships and inspire ideas that will forge the world of tomorrow.
For six months, starting from October 20, 2020 until April 10, 2021, the Expo2020 Dubai will bring together more than 200 international participants and more than 20 million visitors at the same place, celebrating a shared vision of a better future in a spirit of cooperation and optimism.
The Republic of Serbia will participate in this prestigious exhibition within the national pavillion and, together with other participants will contribute to the raising awareness of creating a better future for the whole world.