The Ambipak magazine conference raised the hot topics of recycling, sustainable packaging and the deposit system
 On Tuesday, October 4, the second conference dedicated to packaging and packaging waste management was organized in the Chamber of Commerce of Serbia, organized by the Ambipak magazine portal. At the event, representatives of institutions, manufacturers of packaging and equipment, users of packaging and experts had the opportunity to present their views on the hot topics of the world, and especially here in Serbia, which still does not have an organized system of waste management and disposal.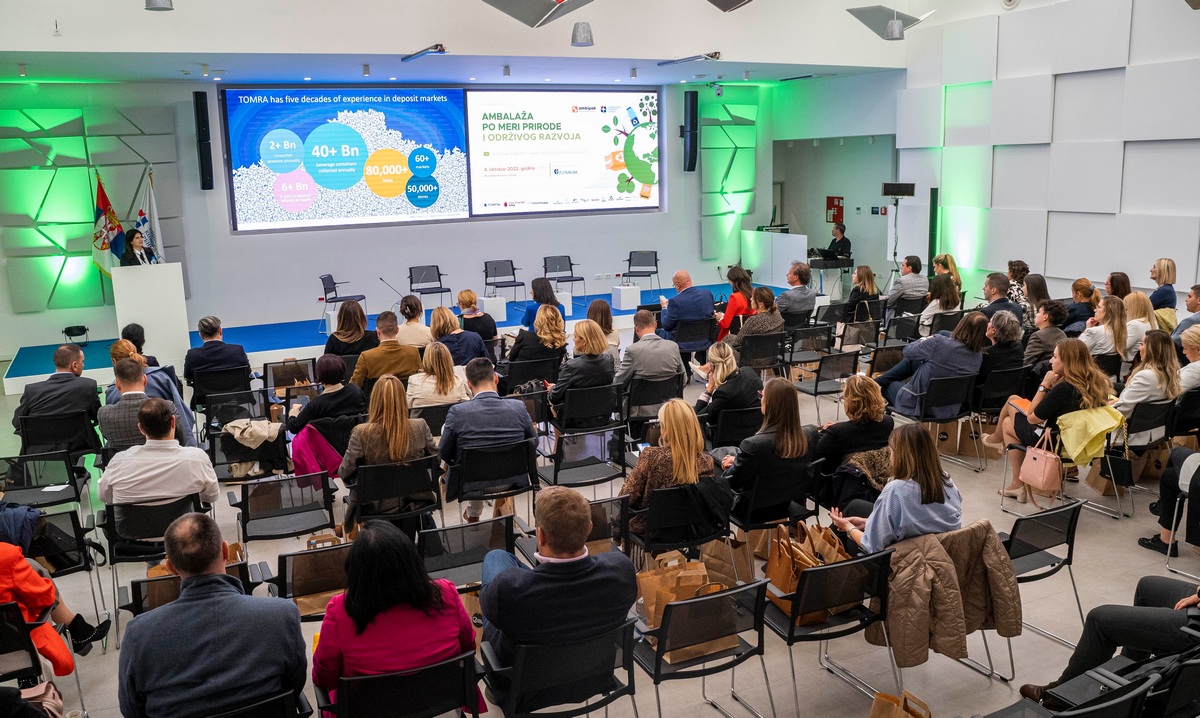 The event was opened by representatives of the Serbian Chamber of Commerce, Mirjana Balog Kormanjoš, senior advisor at the Association for the Chemical, Rubber and Non-Metal Industry and Siniša Mitrović, head of the Center for Circular Economy of the Serbian Chamber of Commerce.
The conference "Packaging according to nature and sustainable development" pointed out the current problems that need to be solved in order to reduce the amount of packaging waste, but also some solutions. Donita Mihai, vice president for public affairs for Southern and Eastern Europe of the Norwegian company Tomra, manufacturer of the most modern machines for the purchase of used packaging,
She explained the model of the deposit system for managing packaging waste, saying that "the best model of application of the deposit system is for the customer to return the packaging to the place where he bought the product", also pointing out that the deposit system is applicable to other types of materials, in addition to PET packaging.
Tisa Čaušević, Manager for Public and Regulatory Affairs, Coca-Cola HBC, agreed that the packaging management deposit system is one of the solution models, but noted that this model should be well prepared and designed beforehand.
At the conference, there was talk about plastic packaging, that is, provisions on the minimum mandatory amount of recycled materials, as well as other types of packaging that, with innovations in design and materials, can be part of the solution and not the problem when it comes to reducing packaging waste. The Smurfit Kappa company presented the latest box design for dishwasher detergent, which was designed and manufactured in Serbia, and the Japanese company Futamura presented its comostable packaging solutions.
The complete conference is available on the Ambipak magazine Youtube channel.