Experience Mt. Kopaonik and five-star summer
Magnificent Mt. Kopaonik and its exclusive hotels have confirmed again that nature and luxurious delight go hand in hand and that it takes a few days only for a full reset. Feel recuperating effects of this mountain with air, scents, flavours and atmosphere of the top three hotels at this destination.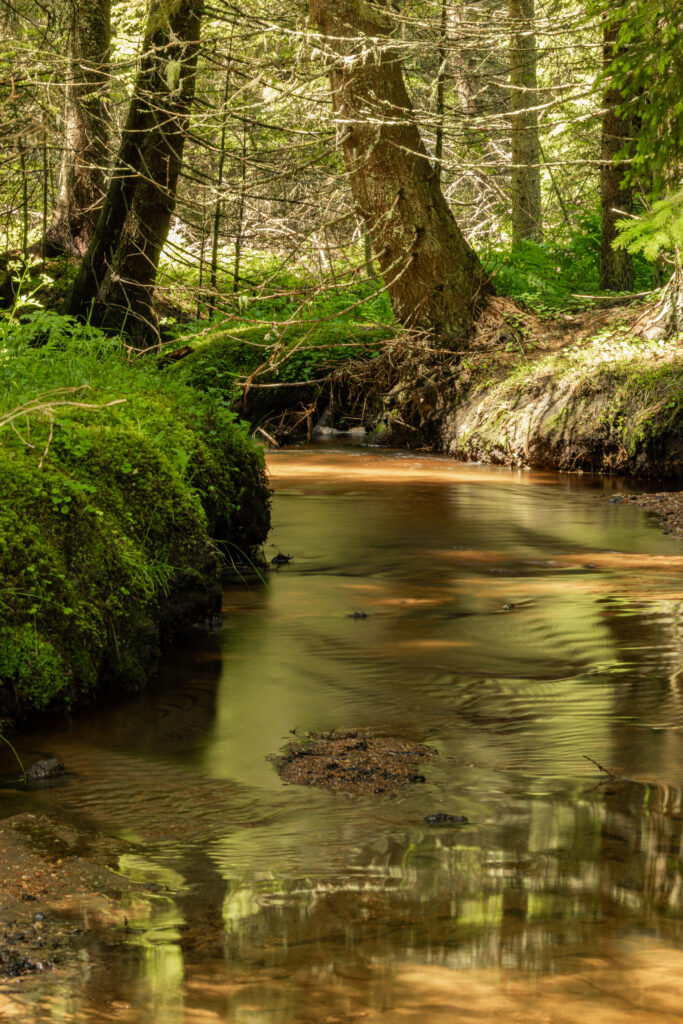 A synonym for luxury and definitely a Mt. Kopaonik landmark are its exclusive hotels Grand Kopaonik, Viceroy Kopaonik Srbija and Gorski Hotel & Spa. With a unique trip and adventure dubbed "Luxurious Touch of Nature", they organised a memorable experience for media and loyal guests. Masterfully combining exciting outdoor activities and moments of full relaxation at luxurious spa facilities, they spiced it all up with a magic of flavours created by three most prominent Mt. Kopaonik chefs. With a glamorous offering and first-class service, the three most renowned hotels met all needs of their guests and provided them with a vigorous vacation.
MEMORABLE ADVENTURES
Mt. Kopaonik is the place of grand discoveries, a hub of exploration and adventure – and the right spot for restoring energy. Meet the Mystic Peak – the largest natural reef in this part of Europe, explore waterfalls, forests, creeks, hiking paths, natural reserves, authentic mountain villages, archaeological sites.
Just like the guests at the last weekend's existing trip, experience an adventure on wheels. With adrenalin pumping up, overcome all obstacles and reach some of fantastic locations hidden on this mountain. Choose your vehicle – a quad, electric bike, safari vehicle or simply rely on your own feet – and leave everything else to nature and your seasoned hosts. For additional magic and turning Mt. Kopaonik sites into hedonistic experience, Grand Kopaonik, Viceroy Kopaonik Srbija and Gorski Hotel & Spa will organise for you a picnic, activity-packed day, visit to the European deer reserve, provide the best guides, who know every secret of Mt. Kopaonik, and make sure that you do not miss any detail. This weekend's choice was the Barska reka site, for its diversity and bountiful florae and faunae. You will add foraging to the list of your mountain experiences – gathering mushrooms, herbs and blueberries, as well as search for truffles and porcini, enjoy outdoor yoga, horseback riding through lavish green landscapes, ride on a chairlift and gondola, have fun at a family archery tournament, dare to try alpinism, zip line, summer skiing and much more, whereas your children will enjoy well-devised daily exploration camps in nature.
ESCAPE TO THE WORLD OF SHEER PLEASURE
Grand Kopaonik, Viceroy Kopaonik Srbija and Gorski Hotel & Spa won the hearts of their guests with impeccable organisation and then lifted their mood and restored energy with the power of nature and luxurious spa offering. Outdoor swimming pools surrounded by aromatic pine trees, ideal temperatures for mountain sunbathing, unique elements bringing calmness and relaxation, each it its own manner. The Ether Spa at the Grand Kopaonik Hotel is rich with offering and uses the best from nature – unique spa rituals and effective aromatherapy treatments. The luxurious Spa Centre of the Viceroy Hotel provides holistic wellness experience and precious moments of relaxation in a pleasant, inspiring and intimate atmosphere throughout a year. The Spa & Wellness Centre of the Gorski Hotel at Mt. Kopaonik is a source of life energy where you can enjoy exclusive premium body treatments and massages, as well as fresh mountain air under canopies with your favourite cocktail at an outdoor swimming pool.
---

Imagine yourself as early as today drinking a glass of wine at a private sunny balcony with an impressive view of Pancic's Peak or setting out on a delicious summer picnic at sunbathed slopes, with a basket full of seasonal salad, chocolate truffles, homemade pastry and jams. Find undiscovered beauty and enjoy endless summer adventures, and the three luxurious hotels will offer nothing less than perfection – from comfort, impeccable service, luxurious spa offering, top-class restaurants, entertainment for children, to organised outdoor activities.

---
THREE RESTAURANTS IN THE WORLD GASTRONOMY GUIDE
Enjoying stylish meals and a synergy of seductive flavours is a synonym for the gastronomic offering of Grand Kopaonik, Viceroy Kopaonik Srbija and Gorski Hotel & Spa. With a perfect combination of seasonal, local and international meals, local ingredients and modern international cuisine, they have raised a bar of good taste and added a new spirit to the well-established mountain environment. Fresh blueberries, blackberries, raspberries, porcini and many other forest delicacies will be served on your plate in one of three extraordinary restaurants – Garden Gastro Bar, La Pista and Peroko (the only Asian cuisine restaurant on the mountain), which are listed in one of the most prestigious gastronomic guides in the world – Gault & Millau.
Setting the pleasure bar high, Grand, Viceroy and Gorski have masterfully matched outdoor activities, bold gastronomic experience and moments of full relaxation in spa facilities, confirming again that Kopaonik is a personal mountain paradise, and all you need is to wish to escape to nature and live at the top. So experience your five-star summer and discover advantages of mountain holiday only a few hours away from your doorstep. Whether you choose Grand Kopaonik, as one of the best Serbian hotels for decades and a symbol of Mt. Kopaonik, Viceroy Kopaonik Srbija – the first luxurious hotel of the Viceroy Hotels & Resorts Group in Europe, or uniquely designed Gorski Hotel & Spa – you will have a memorable experience!