Within the program of marking one hundred years of Finland's independence in Serbia, the Embassy of Finland in Belgrade donated twenty cherry trees to the Municipality of Savski Venac. Ambassador of Finland Pertti Ikonen planted the first tree in the forest-park Bencion Buli, together with Belgrade Mayor Sinisa Mali, the Director of City Greenery Slobodan Stanojevic and the President of Municipality of Savski Venac Irena Vujovic, in the park next to Sekspirova Street.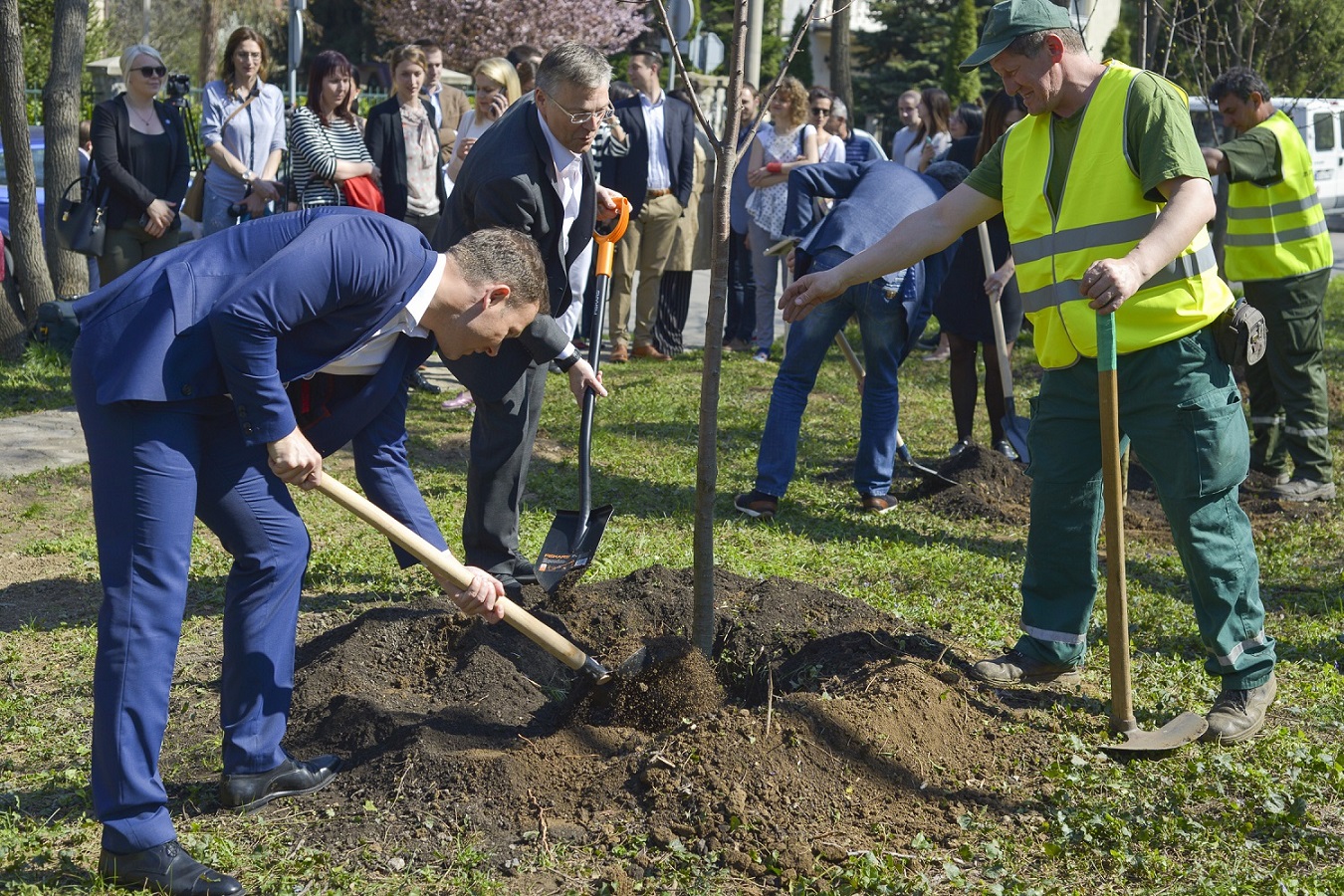 "This year Finland celebrates 100 years of independence which is a great occasion to talk about nature conservation, one of the core values of our society. Finland is among the cleanest and greenest countries in the world and we want Serbia to be the same", Ambassador Ikonen said. Belgrade Mayor Sinisa Mali said that today's trees planting is a confirmation of the good relations and friendship between Serbia and Finland. "Finland could serve as an excellent example and a role model of environmental protection which needs to be our everyday obligation. Therefore, I am really glad that these 20 cherries trees are planted just a day after the International Day of Forests, which shows that we constantly take care of our environment", said Sinsa Mali.
In Serbia, the centenary will be celebrated by a series of events presenting the Finnish culture, art, business, as well as the way of living. One of the projects is the planting of 100 trees in Belgrade and other cities in Serbia, aimed at promoting environment-friendly behavior. The Embassy has already donated and planted trees in Kragujevac and Nis.
Finland is ranked the greenest country in the world, with around 65 per cent of Finland's total land area covered by forest. Forests are like water in Finland: ever-present, including in the major cities. Finnish forest management relies exclusively on tree species native to Finland. The most common and economically important trees are spruce, pine and birch. Planting of trees in Serbia is sponsored by Lindstrom, EuroCons, Agromarket (Fiskars), KPA Unicon, I&F McCann Group and other companies supporting the program of celebrations for Finland's 100 years of independence.