Source: B92
The country will "always offer at least five percent better conditions than other countries in the region," he said at the opening of a business forum organized by the Serbian Chamber of Commerce, attended by Greek Prime Minister Alexis Tsipras, who on Tuesday started his two-day official visit to Serbia. Investors from Greece are welcome in Serbia, Vucic said, adding that the number of Greek tourists in Serbia has increased, "but is still much smaller than the number of Serbian tourists in Greece."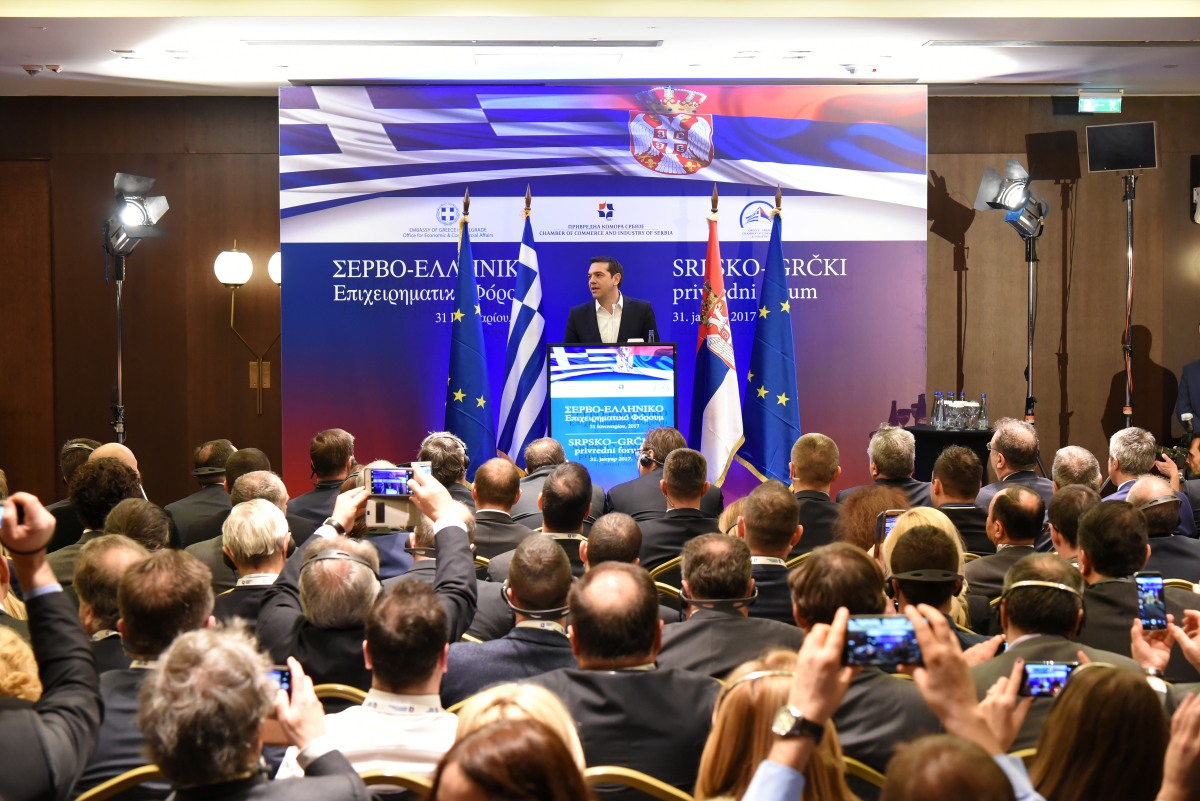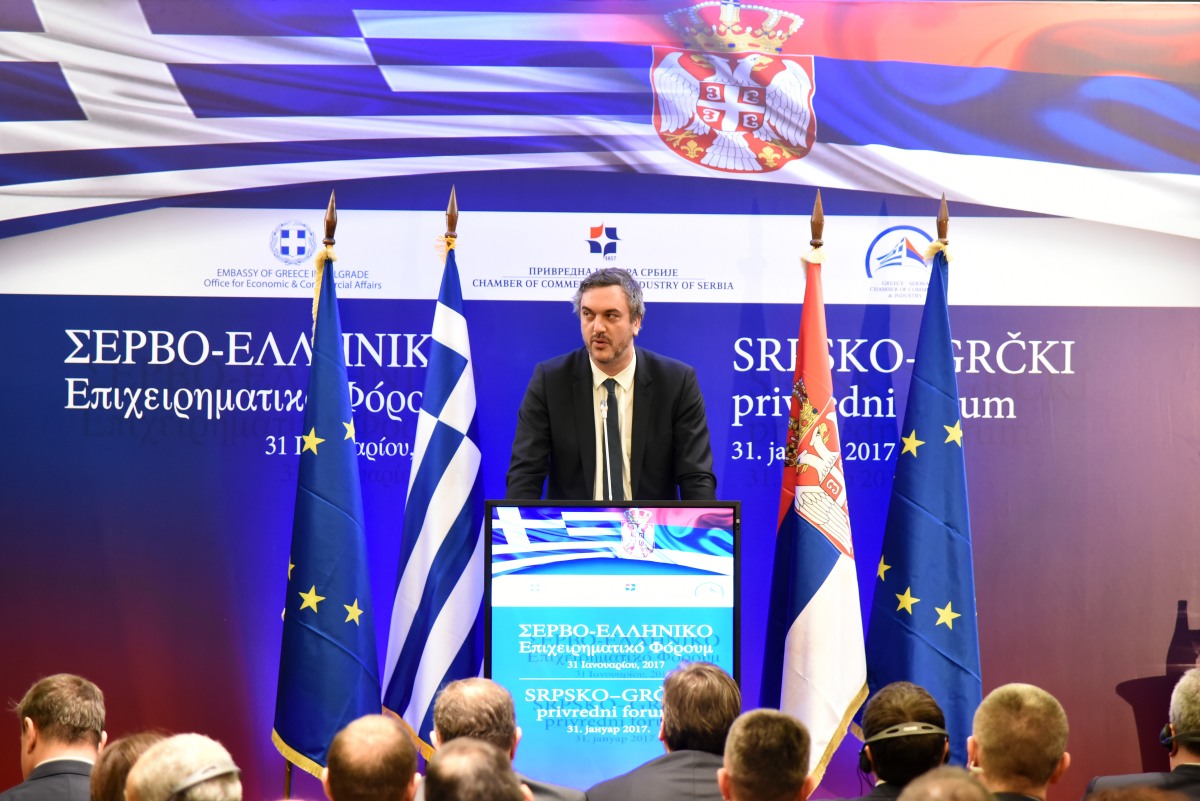 The number of Serbian tourists will increase as well as the amount of money they will spend – Serbian tourists in Greece now spend EUR 340 million annually, Vucic said, reiterating that the Serbs and the Greeks are "two friendly nations, linked by the historical and cultural heritage, which can be felt at every step."
He said that our country has done a lot in the past two years to improve its business environment, which is of great importance for investors from Greece.
"Serbia fully stabilized its public finances, for the first time since World War II, without a single large-scale privatization, has a budget surplus, the general government deficit is 1.2 percent, while economic growth last year was 2.8 percent, he said.
Next year's forecasts of international organizations show that the economic growth will be 3 percent, while Serbia expects to reach 3.5percent. Annual inflation is 1.1percent, while the public debt on this day is for the first time below 70 percent, said the prime minister.
He said that even this is not good enough, and pointed out that we will need two to three years to reach the level of the Maastricht Treaty, i.e., the public debt below 60 percent.
Serbia is repaying its obligations on time and looking to repay debts earlier, he said and pointed out that our country has many duty-free export contracts signed.
Speaking on incentive measures, he stressed that Serbia is able to offer the best conditions for investors from Greece.
Vucic said that Serbia attracts by far the largest number of investments from the West in the entire region of the Western Balkans.
He pointed out that investments in our country are two times higher than in Bosnia-Herzegovina, and that we attracted six times more investments in the past two years, which is something that Serbia is proud of and will continue in the same direction in the future.
The prime minister expressed his gratitude to the Greek companies that employ more than 25,000 people in Serbia, and called on Serbian businesspeople to invest in Greece.
He also expressed particular satisfaction with the number of participants in the business forum, which once again confirms the good relations between the two countries.
Railway corridor
Greek Prime Minister Alexis Tsipras said on Tuesday that he had started talks with his Serbian counterpart, Aleksandar Vucic, on a new railway corridor to connect Thessaloniki and Belgrade.
At the Serbian-Greek business conference in Belgrade, Tsipras said the agreement had been made to establish a council to boost cooperation between Serbia and Greece, expected to hold its first session this coming spring, in Thessaloniki.
"I believe that economic, political and religious relations must constitute the foundation of a new economic architecture in the Balkans. The vision of the new architecture should improve the standard of living and expand economic cooperation," Tsipras said in his speech.
The Greek PM added that Serbia and Greece shared the same values, describing the two states as the major links in economic cooperation in the Balkans.
"I believe that our potentials exceed our achievements," the prime minister said, stressing that there was room for more active cooperation in the energy sector, transportation, construction, the financial sector and processing industry.
Serbian Minister of Economy Goran Knezevic stressed that, in addition to incentives, Serbia was offering Greek investors free zones for doing business, which were customs-free for imported equipment and raw materials.
He added that at this time there were 167 companies ready for privatization, including 11 spas, the RTB Bor mine and smelter, Novi Sad port, Azotara and others.
Serbian Chamber of Commerce President Marko Cadez said that since the last Greek-Serbian forum two months ago a total of 20 contracts had been signed between businesspeople from both countries.
An agreement on cooperation in the area of meat and cured meat products was signed by Serbia's Carnex company and Greek Creta on Jan 31.