Telenor Banka is introducing new Progresiv+ benefits, intended for customers who decide to transfer their salary to Telenor bank account.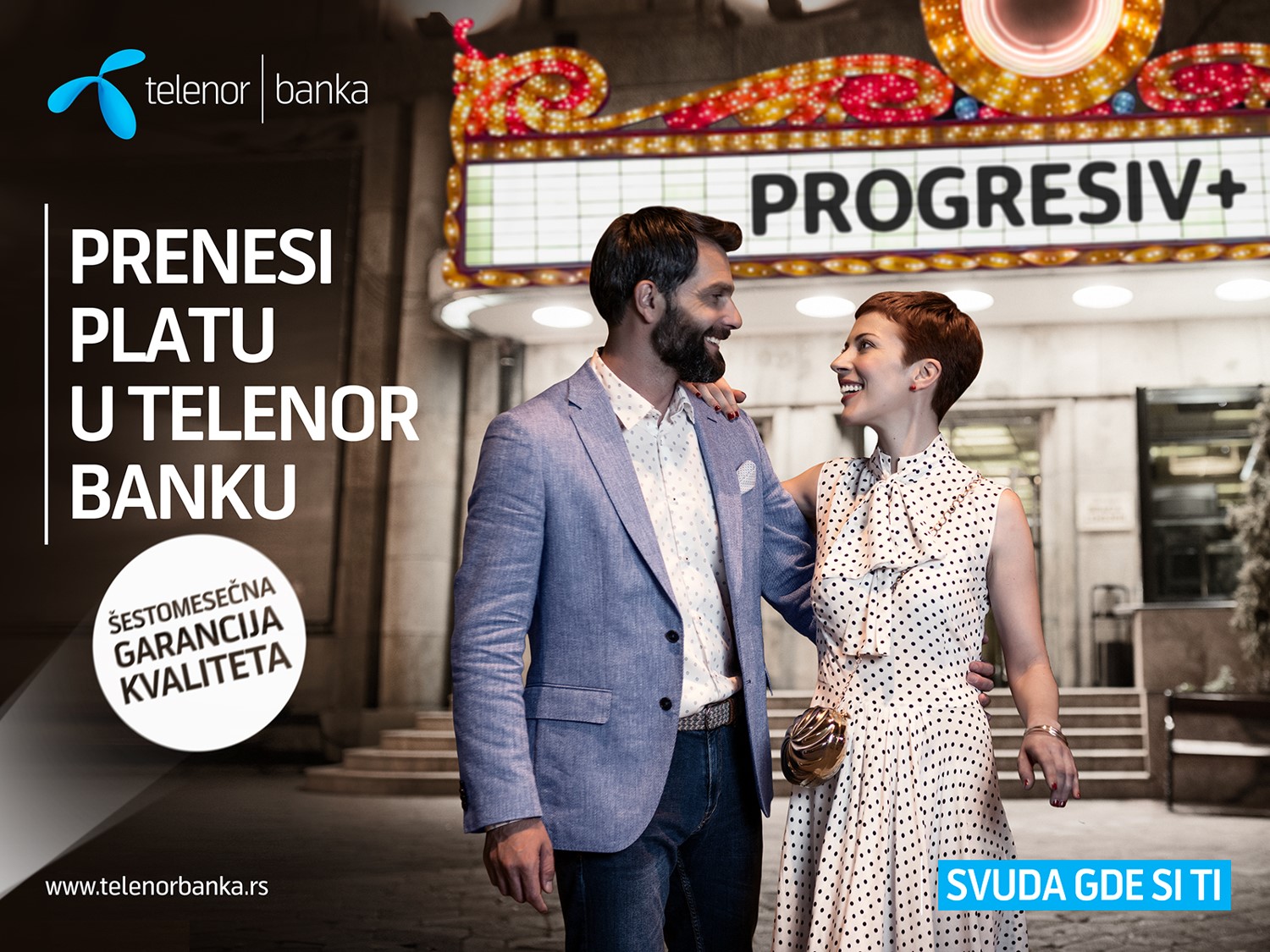 With six-month quality guarantee, all future users of Progresiv+ benefits will be able to draw their money at ATMs of all banks in the country, without a fee, have the best exchange rate on the banking market and perform transactions without commission.
"With already recognisable flexibility in managing personal finances, by introducing Progresiv+ benefits with the salary transfer, we are aiming to become our customers' first choice from among domestic banks. Just like in everything else we do, these benefits are custom made to suit the customers' needs and expectations," said Miloš Polovina, Member of Telenor Banka's Executive Committee.
In addition, for all new requests for salary transfer to Telenor Banka, Progresiv+ enables more favourable interest on cash and refinancing credits, as well as allowed overdrafts. For customers who opt for Progresiv + with salary transfer to Telenor Banka, free international travel insurance UNIQA will be at their disposal, with active credit card that will be also valid for their immediate family members.