Radisson Blu Old Mill Hotel, which proved that represented the peak of the tourist offer of Belgrade and the premium location for meetings and events, goes a step further and celebrates the opening of the large sandy beach at the Brazil Summer Party, held on 16th June.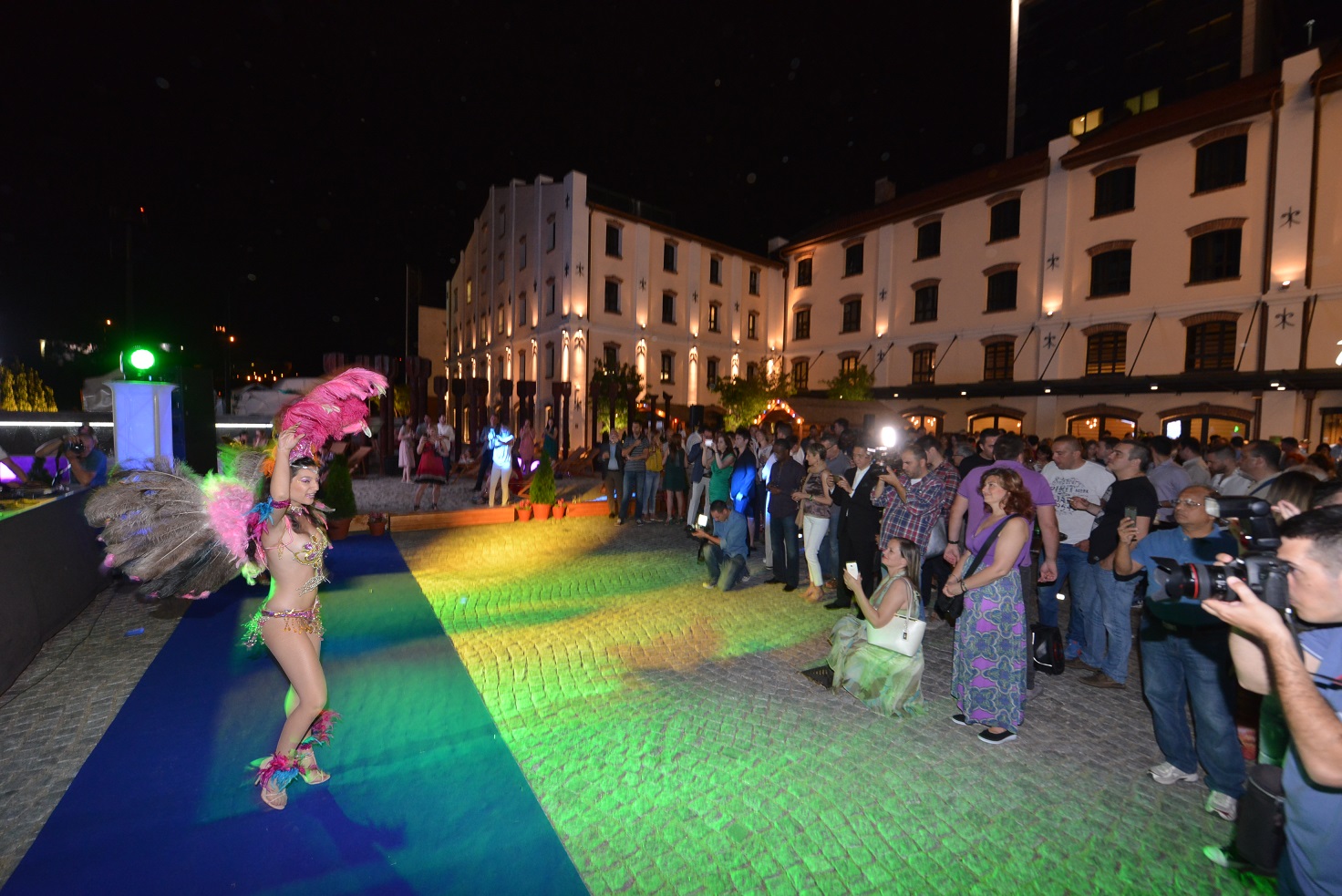 For more than 500 distinguished guests from home and abroad, public figures, businessmen and famous persons who have gathered on this occasion, it was the opportunity to enjoy great entertainment in a spectacular atmosphere of the first design hotel in the city. The entertainment programme included a performance by the well-known Loco band and dance act SambaMantock Group, whose dancers performed in beautiful costumes from Rio. Sandy beach has a surafce of some 200 square metres, it is the square in front of the hotel and will last throughout the summer until 28th August.
Representatives of the hotel announced great fun for all visitors, the refreshing summer cocktails and great food. This year will be filled with good parties, watching the European Football Championship 2016 on the big screen and competitions in table football. The programme of events at the Radisson Blu beach can be followed on: http://www.omb.rs/news-and-events.
"Belgrade has become known as the new capital of urban chic and fun, a city that lives 24 hours a day, and we are proud to have the opportunity to be part of it. The opening of the beach is exactly what we wanted to donate to Belgraders, as well as those who are here visiting city. The hotel services are already provided to many who are familiar with our brand, but we are ready to welcome new visitors in the hope that they will appreciate the original concept of this hotel and our continuing efforts to fulfill their expectations", said Mr. Thomas Swieca, Director General of the Belgrade Radisson Blu Old Mill.