Raiffeisen Bank has opened a new branch in Belgrade, in Bežanijska kosa (Partizanskih avijacija 12). The branch is equipped with all the modern standards of banking operations, following a recognisable brand and standards of Raiffeisen Group. What particularly excels is its ability to perform transactions 24 hours, 7 days a week, in the context of self-service zone on multifunctional devices. In this way, customers will be able to do all their transactions (withdrawals, payments on accounts, transfers from the account, exchange operations, payment of monthly bills) without waiting in queues, at a time that suits them and with lower commissions.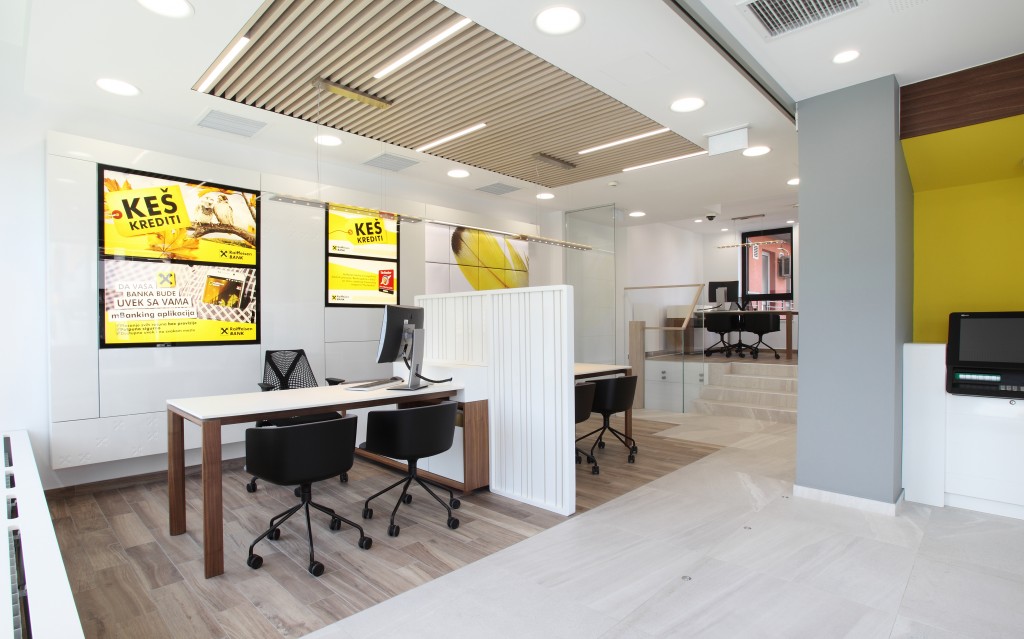 In addition to this new branch, the bank has launched the fully redesigned branches in Slavija and the TC "Pyramid" in Belgrade. Like other branches of the Raiffeisen network, this branch will provide clients the means to meet all financial needs in one place, in accordance with the requirements of modern life.
"Professionalism in business, quality and innovative service are the basic and core principles in the work of Raiffeisen Bank. With the opening of another and commissioning of two modernised branches in attractive locations in Belgrade, we will be able to offer clients even more efficient service, following the latest world trends in the banking business", said on this occasion, Petar Jovanović, Deputy CEO of Raiffeisen Bank.
New branch in Bežanijska Kosa will be open on weekdays from 09:00 to 16:30, except on Mondays, when the work will be extended to 6 PM. Multifunctional devices will be available 24 hours a day, 7 days a week.