Viber introduces Business Inbox and Commercial Accounts to improve user experience and increase brand presence on the platform, while still protecting its users from fraudsters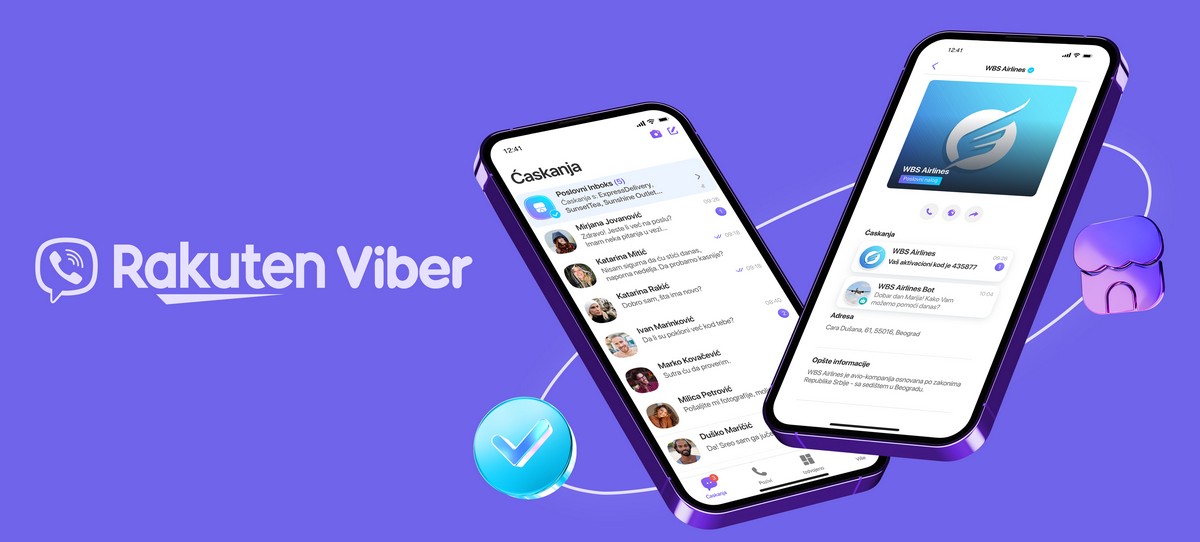 Rakuten Viber, the global leader in private and secure messaging and voice-based communication, announces two major launches worldwide as a new stage in the evolution of brand-user interaction on the app. The new offerings include a Business Inbox and a searchable Commercial Account, which will become the next step in Viber's long-term superapp strategy.
According to research reports, 71% of consumers expect companies to deliver personalized interactions, and 82% of organizations plan to implement a strategy to deliver a better customer value through services. With both users and businesses in mind, Viber's updates are a step toward providing a better customer experience and brand engagement.
Aiming to enhance brand-user communication, Viber introduces Business Inbox globally – a dedicated space for brand-user interactions, accessible directly from an individual's regular Chats screen. The feature allows for all business messages from official brand accounts to be stored and organized in one folder (such as a bank notification, an order confirmation from a delivery service, a special offer from a store, etc.).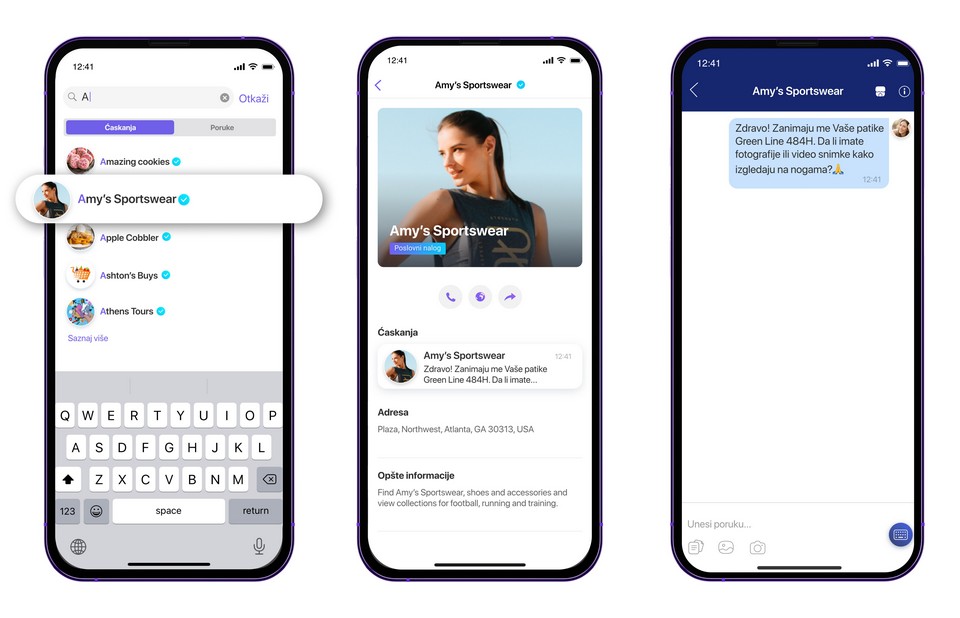 Business Inbox will be activated once the user receives their first business message. For users that have had conversations with businesses in the past, all the chats with businesses will move to Business Inbox automatically once the feature is released. Once the Business Inbox folder is created in the Chats list, all business messages will go there by default. Business Inbox will let users customize their Viber experience and organize the interactions with brands in a way that is most convenient to them:
pin a specific brand's conversation at the top of Business Inbox;
move any brand out of the Business Inbox and into the main Chats screen;
pin any business conversation to the top of the regular Chats screen.
At the same time, the latest updates from a business will be easier to find: the folder will be pinned to the top of the Chats screen by default and business messages will not mix with personal Chats. Business Inbox will enable more efficient communication between brands and users to improve customer service, increase brand engagement, and drive conversions.
Another step towards better customer experience is a new Commercial Account, where users will be able to discover all of the ways to engage with a brand in just one place. It will host all business information, services, and Chats on Viber under a single searchable business entity:
Users can search for these accounts (businesses) proactively by typing the name of the business into Viber's main search bar.
Users who enter a Commercial Account will see the brand's title, logo, verification badge, description, contact information, and communication channels available on Viber. The account can also be forwarded to others, increasing brand visibility.
Brands will be able to add up to three addresses, a website, a phone number, and a description of up to 1000 characters to make sure users can find all the information they are looking for.
The new searchable Commercial Accounts will give more power to the users: they will be able to find brands, not just be found, and initiate communication with brands proactively. Commercial Accounts will also improve customer experience: users who want to connect with a business on Viber will be able to choose the channel they prefer and enjoy a mini-website experience within the app. Meanwhile, brands will streamline their communication with customers and create seamless customer experiences.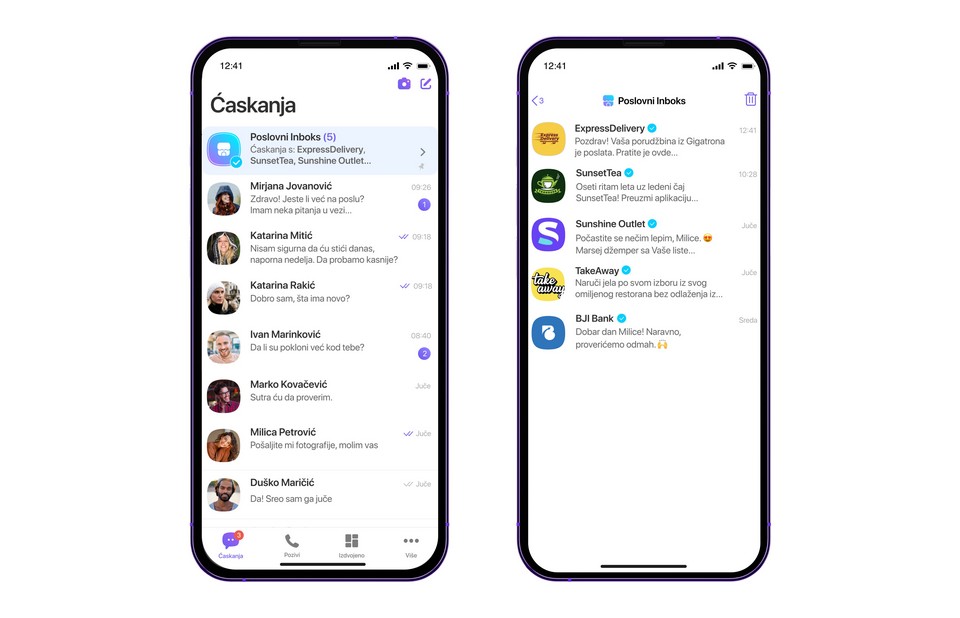 Viber will continue to expand the capabilities of Commercial Accounts post-launch, adding more channels of communication to be available at users' fingertips, more services under a single account, and extended features, including location, calling a business, and more.
With Business Inbox and Commercial Account, Viber aims to further increase user safety and trust when engaging with a business. All business messages from verified brands will go to Business Inbox by default, which will be inaccessible for private accounts trying to impersonate a business. A valuable addition is the "blue tick" that helps users identify verified brands. Commercial Accounts will display all business information in one place, where users can easily access and check it.
"The recent updates to Viber provide a strong foundation for the introduction of additional features as part of the company's superapp strategy," says Cristina Constandache – Chief Revenue Officer at Rakuten Viber. "This strategy aims to improve the utility of the app for users and expand the ways in which brands can connect with their audience in a natural way, resulting in increased value for both parties. By adding more features, services, and communication channels, Viber is able to offer more value to both users and brands in a streamlined manner."
The two features are available globally, including Serbia, starting January 23, 2023.