Despite high waves rolling out in the sea, both Greek and Serbian economies are hopeful about progress, while businesses come and go.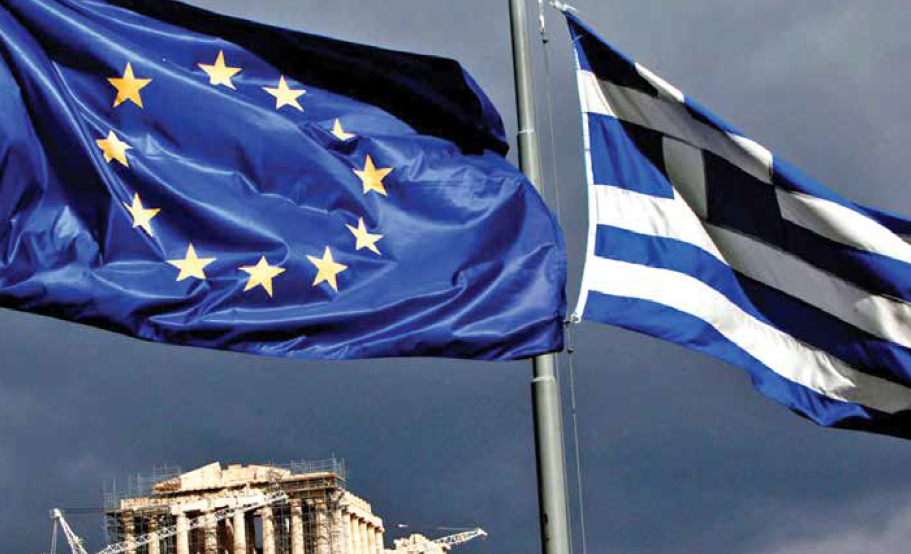 Serbian and Greek economies are "interlinked", to use the phrase from the movie Blade Runner 2049. One country has what the other doesn't. Serbia has no sea, but it has major waterways. Greece is completely opposite. The southern and moderate continental climates complement each other, while Thessaloniki is increasingly becoming a destination port for Serbian containers and ships. Greek banks have traditionally been present in the Serbian market, and their market share may be somewhat lower, but spectacularly noticeable. New endeavours are replacing old ones which have disappeared due to the global crisis. Greece is the third largest foreign investor in Serbia, after Austria and Norway.
As the Serbian Chamber of Commerce says, the economic cooperation between Serbia and Greece, especially the goods exchange as the dominant type of trade between the two countries, is characterized by stability, diversity and almost constant growth since 2000. The largest volume of transactions both in exports and imports is realized through buy / sell arrangements (about 96%), and Serbian exports are also growing thanks to free zones.
Table: External trade between Serbia and Greece, Jan-Sept 2011-2016
EXPORT

(in thousands EUR)

IMPORT

(in thousands EUR)

TOTAL

BALANCE

Export to import ratio

2011

144,186

220,565

364.751

   -76.379

64.4%

2012

126,431

236,583

363.014

-110.152

53.4%

2013

163,859

225,857

389.716

-61.998

72.5%

2014

125,593

229,468

355.061

-103.875

54.7%

2015

134,931

242,769

377.700

-107.838

55.6%

Jan-Sept 2016

103,2

193,4

296.6

-90.2

53.4%
Source: The Serbian Statistical Office
Bearing in mind that Greece is an EU member, Serbia does enjoy the benefits of preferential trade agreement in trading with Greece, mainly in terms of custom-free export. Serbia mostly exports the following products to Greece: sugar, polyethylene, cathodes and cathode sections, packing impregnated cardboard, iron products obtained from direct ore reduction, waste and scrap, white sheet metal up to 0.2mm thickness, styrene butadiene rubber, hot-coiled products of 4.75mm-10mm thickness, iron and steel residues in bales, treated beechwood over 6mm, male suits, and yellow maize. In turn, Serbia imports from Greece oranges, primary aluminimum alloys, cigarettes, polystyrene for primary form expansion, containers of up to 100,000l capacity made from iron and steel, drugs, profiles and rectangular aluminum alloy products, profiles of non-alloy aluminum, polyethylene terephthalate, paints and coatings made from synthetic polymers, and panels made of two profiled iron and steel sheet metals.
Greece has mostly invested in banking, general construction and building materials, retail trade, telecommunications, catering and tourism services, consulting, food and beverage industry, etc. It is worth mentioning that Greece has invested all over Serbia.
It has been estimated that there are 200 companies in Serbia owned or part-owned by Greek enterprises, and that these companies have over 25,000 employees. The direct Greek investments are estimated to be worth around 2 billion EUR, while direct and indirect investments are worth around 2.5 billion EUR.
The main Greek companies that operate in Serbia include: EKO, Hellenic Sugar, TITAN cement plant, Coca Cola HBC, Veropoulos, Intracom, Alumil, the National Bank of Greece, Alpha Bank, Eurobank EFG, Piraeus Bank,  IKPP Rokas, Lamda Development, Casino Lutraki, Daskalantonakis Group, Laskaridis Group, Isomat, Kleeman, ELVIAL, Plastika Trakije itd.
Basic information about the country

Official name:

The Republic of Greece

Location:

Southern Europe, on the coast of the Aegean, Ionian and Mediterranean Sea, between Albania and Turkey

Territory size:

131.940 square kilometres

Population:

10.737.428 (2008)

Capital city:

Athens

Climate:

Moderate; mild and wet winters; warm and dry summers

Language:

Greek

State system:

Parliamentary republic

Currency:

Euro (EUR)        

Economic indicators

GDP:

343.6 bln USD (2008)

GDP per capita:

32,000 USD (2008)

Inflation (%):

4.4% (2008)

Unemployment (%):

8% (2008)

Natural resources:

Lignite, petroleum, iron ore, bauxite, lead, zinc, magnesium, marble, so, water potential

Export:

27.4 bln USD (2008)

Main export products:

Food products, petroleum products, chemical products, textiles

Import:

82.28 bln USD (2008)

Main import products:

Machinery and transport equipment, oil, chemical products

Source: CIA