(Source: NS HRonika, B92, Photos: British Embassy Belgrade)
Britain's Prince Charles and the Duchess of Cornwall arrived in Novi Sad Thursday as they continued their visit to Serbia.
Son of Queen Elizabeth II on the official Twitter account, expressed his gratitude to the hosts:
– Serbia, thank you for a wonderful welcome! – He wrote.
They arrived at the Yard of the Catholic Church accompanied by Novi Sad Mayor Miloš Vučević, and were welcomed by the British military attache, Colonel Simon Fitzgibbon.
Prince Charles and Camilla, entered the Cathedral "The Name of Mary",  out of protocol. Charles shook hands with the crowd, telling them how good he feels in Novi Sad. Camilla noticed at one point  a guy who had just returned from shopping, and called out to him with a smile: "Today was just a great day for shopping!".
Deputy Mayor Borko Ilić and Princess Jelisaveta Karađorđević of Yugoslavia also welcomed the British royal couple as around a hundred people waited in the square outside the Catholic church to catch a photo opportunity or a chat.
Prince Charles and the Duchess of Cornwall also visited an impromptu handiwork marketplace and attended a cultural performance staged inside the churchyard.
Afterwards, they unveiled a plaque commemorating British charity workers and Prince Charles said that he feels great in Serbia. These are British citizens Margaret Polemis, Mary Lobek and Irina Marinković. Dušan Marinković, grandson and great-grandson of Margaret and Mary, along with the Prince and Duchess took part in the inauguration ceremony of the board and said that these three women worked intensively on the reconstruction of the orphanage in Sremska Kamenica, where they worked for 25 years.
They took care of orphans without compensation. It was their humanitarian work and they lived out of are modest inheritance from Great Britain. This gesture of unveiling the memorial plaque shows that the collective memory of the city should be written that  in this building lived the Englishwomen who have dedicated their lives to humanitarian work – said Marinković.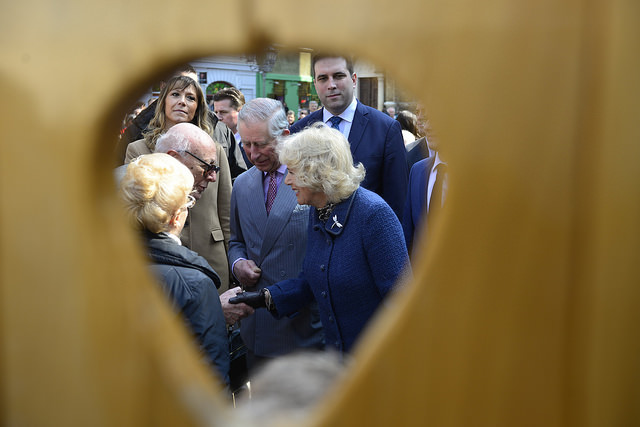 The Prince of Wales and his wife then came to the Gallery of Matica Srpska, where they met with curators and children who participated in the project "Moving museums", organised by the "British Council".
The Duchess of Cornwall also visited the Museum of Honey in Sremski Karlovci where they attended the event Food is Great. They had the opportunity to listen to some authentic Vojvodinian music and taste the food, and to see the girls in folk costumes.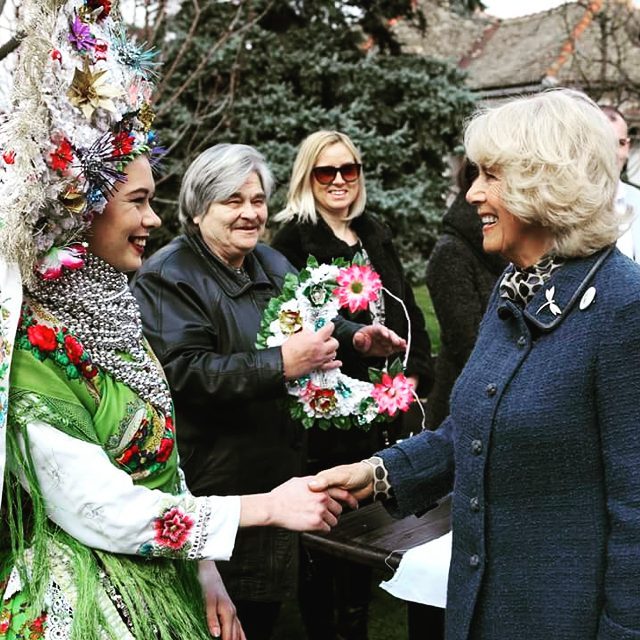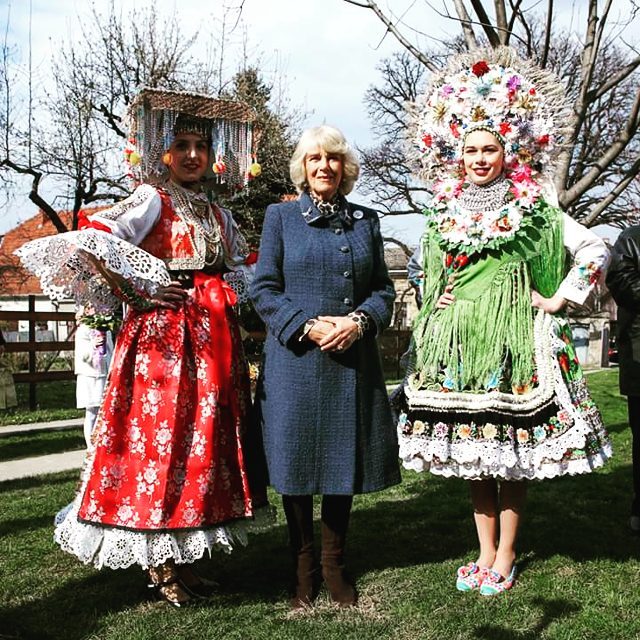 Šokac and Slovak wedding costumes delighted the Duchess of Cornwall