2018 is the year that the APG | SGA Group confined it's foreign operations solely to the Serbian market, declaring Alma Quattro 'the crown jewel' in their portfolio.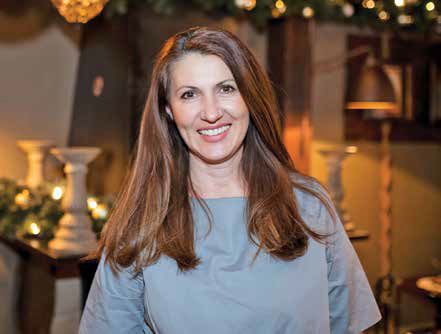 After a successful 2017, we had another very successful year in terms of revenues, supported by positive signals in the local economy. Our company recorded fantastic results, exceeding our own revenue expectations by 54% and having the most successful November in the last 24 years in regard to sales.
Although the elections in Serbia were held in March 2018, the contribution of political advertising to the revenue was negligible as commercial advertising continues to dominate over political one.
Our business results in 2018 are a validation of our efforts in the previous period and an indicator of the good business course. This validation is not only internal, but external as well. For the second consecutive year, we are the recipients of the AAA Gold Certificate from Bisnode for outstanding credit rating that places us among top 2.15% companies in the country. Not only that, this certificate is issued under the same rigorous criteria as in Europe, meaning Alma Quattro stands shoulder to shoulder with companies from EU that possess the same certificate. We were complimented for our strong market position and efficient local organization by the APG | SGA Group, as we worked hard last year to expand our already impressive portfolio.
The confidence in our media has grown, despite the fact that the growing digital sector made us contemplate about the place that our media has in the marketing mix.
Following global trends in digitization and the use of supplementary products such as advertising on street furniture, we implemented significant changes in the local market. We have formed a public-private partnership with the City of Belgrade, while striving to contribute in a way that will provide value to citizens of Belgrade. In 2018, we installed automatic public toilets in several locations in Belgrade, all accessible to disabled people, designed by JCDecaux, manufactured in line with European standards and tested in France.
Early 2018 was marked by installment another community-centric innovation, Live Touch Panels at 7 bus stops in the very center of Belgrade. The panels give information about time and weather, and contain an interactive map of Belgrade with customised information for tourists.
In 2018, eleven latest-generation 84'' LCD screens were installed in Knez Mihailova Street, another attractive and promising investment for Alma Quattro. Alma Quattro will also celebrate its 25th anniversary in 2019. This jubilee will be marked by more work, dedication and new, technologically advanced media. In December 2018 and January 2019, we will be replace 7 billboard 4×3 scrolls with the state-ofthe- art LCD screens that will feature 6 slots for advertising messages within one minute. This investment has already received positive feedback from clients, resulting in campaigns that are booked in advance.
In the future, we will strive to catch up to VIOOH (Viewed Impressions for Out Of Home) – global, independent platform for automated planning and booking of campaigns in DOOH. This platform will accelerate the development of OOH and make this industry more programmatic. VIOOH's mission is to increase budgets for OOH by creating an integrated platform that will offer media buyers an opportunity to book campaigns for OOH as they do for digital media in a programmatic sense.
The relevant projections says that DOOH will be the fastest growing medium during 2017 – 2020 period, as this platform will help to build our capacities in order to satisfy the growing customer, client, brand and agency expectations and demands.
We believe that OOH can compete with digital advertising by transforming its portfolio using data and technology in creating optimised campaigns. VIOOH is completely in sync with GDPR rules and hence will always and without
exception protect privacy and data of its users.