The Sberbank Business Forum was held on May 30 in Belgrade in the presence of Sberbank management from Russia, the region and Serbia, as well as representatives of the Government of the Republic of Serbia, the diplomatic corps and the Serbian Chamber of Commerce.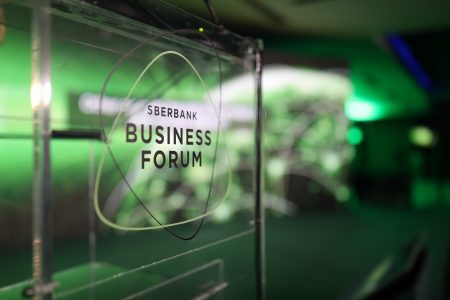 For the first time, one bank gathered more than 200 clients from Russia and Central-Eastern Europe, in order to strengthen mutual cooperation, exchange of knowledge, experiences and examples of good practice. In this sense, Sberbank Business Forum is a unique business event in Serbia.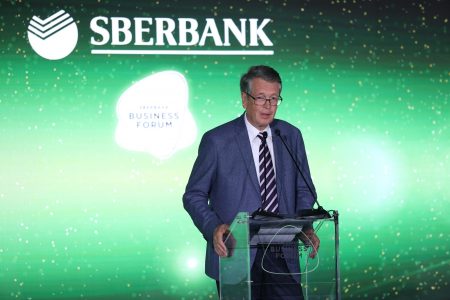 The forum was officially opened by the Ambassador of the Russian Federation in Belgrade, Aleksandar Vasiljevič Čepurin, while in front of Sberbank Serbia, Marijana Vasilescu, President of the Executive Board, addressed the audience.
At the initiative of Sberbank Serbia, the high representatives of the management of Sberbank from Kazakhstan, Belarus, Austria, Hungary, Bosnia and Herzegovina, Croatia and Slovenia gathered at the forum, ready to exchange business experiences with their colleagues and clients from Central and Eastern Europe, to initiate or strengthen cooperation and they jointly find a way to overcome all the challenges they face in business.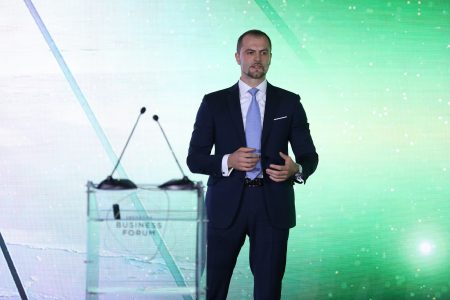 Among the speakers of the Sberbank Business Forum were: Fabris Perusko, President of the ForteNova Executive Committee, Tomislav Cizmic, Mercator and Aleksander Idrisov, Chairman of the Strategic Partners Executive Board.
The biggest clients of Sberbank of Serbia and associates with Russia – Delta Agrar, Target and PDM AgroFruit – were present.
In the final panel discussion, moderated by Vladimir Bošković in front of Sberbank Serbia, Mihajlo Vesović took part in front of Serbian Chamber of Commerce and representatives of Mercator, Target, Delta Holding, OK Retail Group and Ks5 Retail Group, symbolically rounding out all topics discussed during the Forum.