Schneider Electric, the leader in digital transformation of energy management and automation, has recently relocated to a new address, where the Belgrade office of the company's Development Center is situated as well.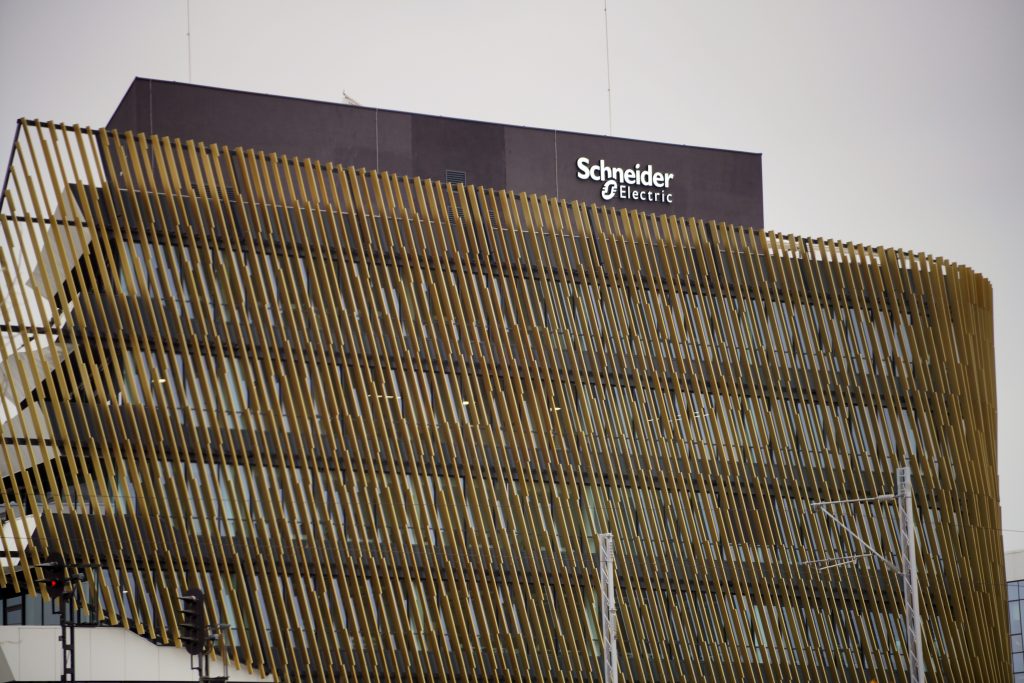 The new offices are located in Novi Beograd, in the GTC Green Heart building, 11v Bulevar Milutina Milankovića. Aiming to provide the most optimal working conditions, while supporting the 'Workplace of the future' concept, the new premises offer all the comfort of sophisticated and inspiring working environment to employees.
'Schneider Electric's latest solutions in the area of power distribution and Building Management System (BMS) have been implemented in the new office space. The main objective was to create a comfortable working environment and increase energy efficiency of the space, using connectivity of all installed system at a unique, user-friendly, easily manageable software platform developed by Schneider Electric, EcoStruxure Building Operations. I am glad that this change, in such a challenging period, has generated a positive feedback of colleagues and a wish to return to our offices as soon as possible' – noted Ksenija Karić, Schneider Electric Serbia and Montenegro General Manager.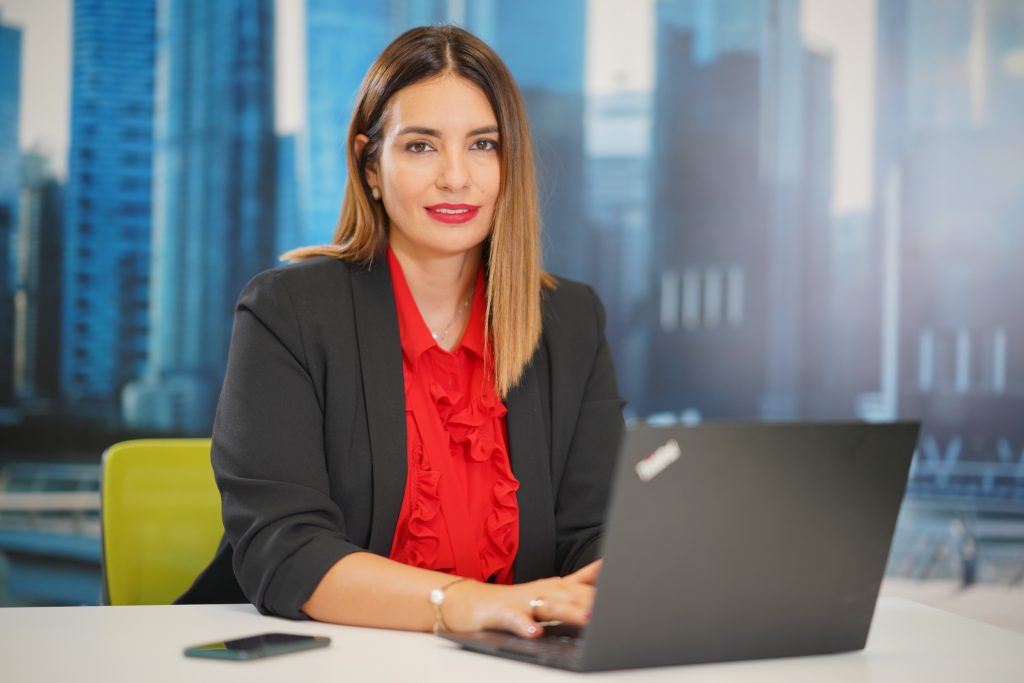 Luis D'Acosta, Director of the company's Development Center, says that the company will continue listening to needs and demands of its employees and modify the workspace accordingly. 'By applying such long-term practice, Schneider Electric Development Center has become one of the most desirable employer and one of the largest IT development centers in Serbia. We employ more than 900 engineers who work on developing the software enabling power system management, and I am glad that the new offices in Belgrade make room for creating new positions and jobs in Development Center. We will continue recruiting new people, as we are planning to expand the team in the office in both Belgrade and Novi Sad' – underlined D'Acosta.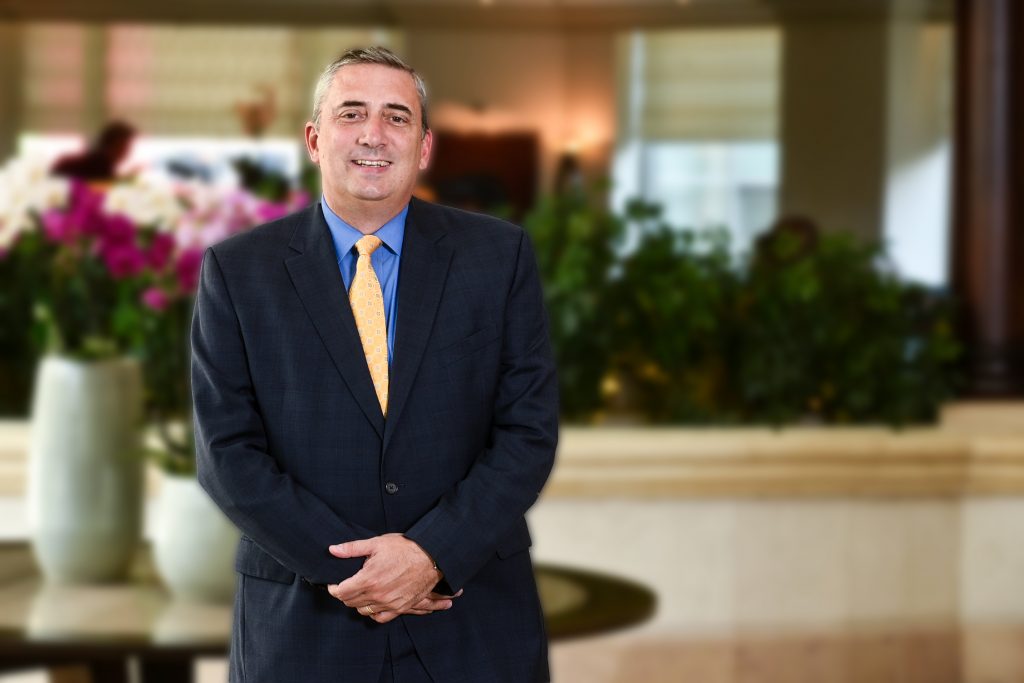 Schneider Electric develops sophisticated technologies and solutions for energy and process management in a safe, reliable, efficient and sustainable manner. It drives digital transformation of energy management and automation for homes, buildings, data centers, infrastructure and industries. With more than 180 years of tradition, though commitment and expertise, it continues to deliver innovation at all levels, with a mission to be a digital partner for sustainability and efficiency. The company operates in 100+ countries worldwide and employs more than 160,000 people.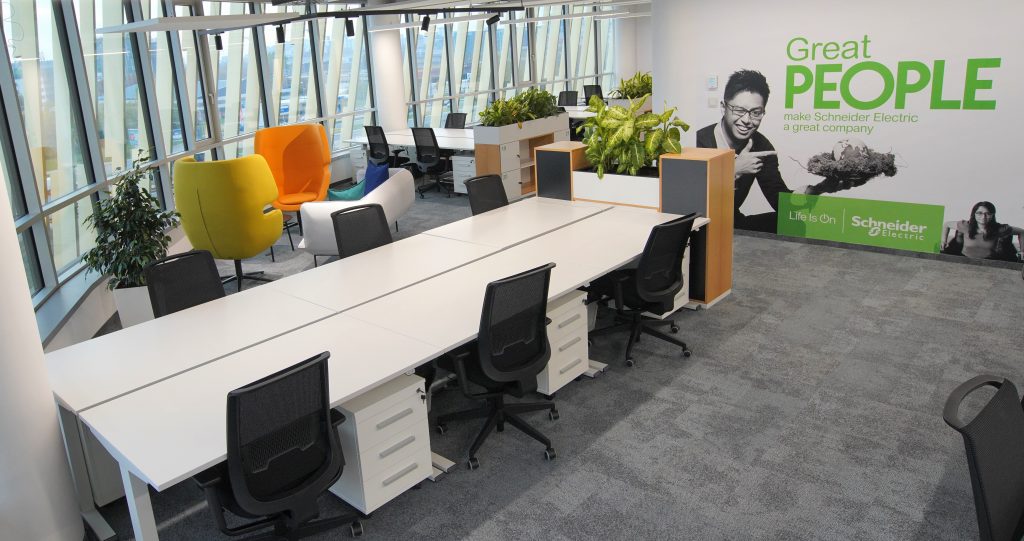 Schneider Electric Development Center is engaged in research, development and engineering of software in the area of power distribution system management. This center, unique in the world, gathers over 900 experts in power and computer engineering and has a long-term collaboration with universities, power utilities, manufacturers and IT integrators worldwide. Its main product is ADMS (Advance Distribution Management System) software, the most advanced solution in the world for managing power distribution systems, which is in operation in over 80 companies and around 170 Dispatching Control Centers worldwide, supplying a total of 400 million customers.
---
About Schneider Electric
Schneider Electric's purpose is to empower all to make the most of our energy and resources, bridging progress and sustainability for all. We call this Life Is On.
Our mission is to be your digital partner for Sustainability and Efficiency.
We drive digital transformation by integrating world-leading process and energy technologies, end-point to cloud connecting products, controls, software and services, across the entire lifecycle, enabling integrated company management, for homes, buildings, data centers, infrastructure and industries.
We are the most local of global companies. We are advocates of open standards and partnership ecosystems that are passionate about our shared Meaningful Purpose, Inclusive and Empowered values.
---