Serbian Association of Managers (SAM) granted the traditional "SAM Annual Awards" for the best in Serbia for the 10th consecutive year. Schneider Electric won the prestigious recognition in the "Socially Responsible Company of the Year" category.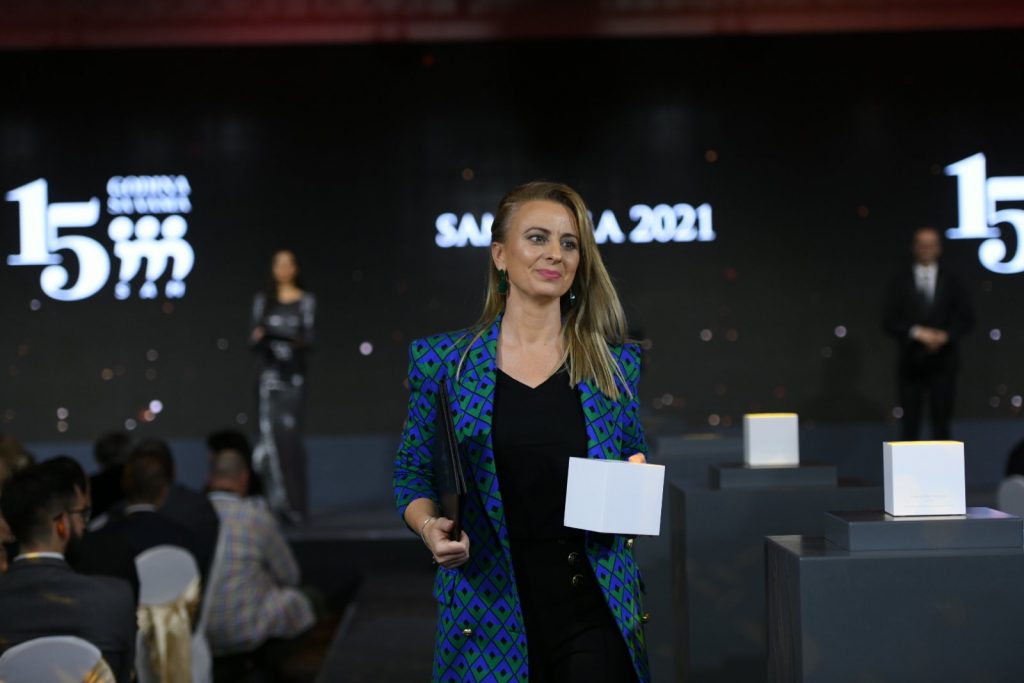 Strongly focused on the CSR area, Schneider Electric conducted activities aimed at assisting the health care system and fight against the pandemic, support for establishing better conditions for children's development, better conditions for education of children and young talents via the "Center for Young Talents" Foundation, and Schneider Electric Hub Novi Sad's scholarship program in the course of 2021 as well. Owing to this scholarship program, Schneider Electric traditionally collaborates with technical faculties in Novi Sad and Belgrade through scholarships and mentor program for the best students. So far, 700 scholarship beneficiaries have participated in this program.
"We in Schneider Electric believe that every company, regardless of its size, has to act responsibly towards people it employs, provide them with adequate conditions for development and learning, as well as to be responsible towards the community where it operates. I am very proud of my colleagues, who deserve credits for many various initiatives of our employees, which the company additionally supported. This only confirms that we are on the right track and that we are still following the path we chose," said Neda Lang, Country HRBP, Schneider Electric.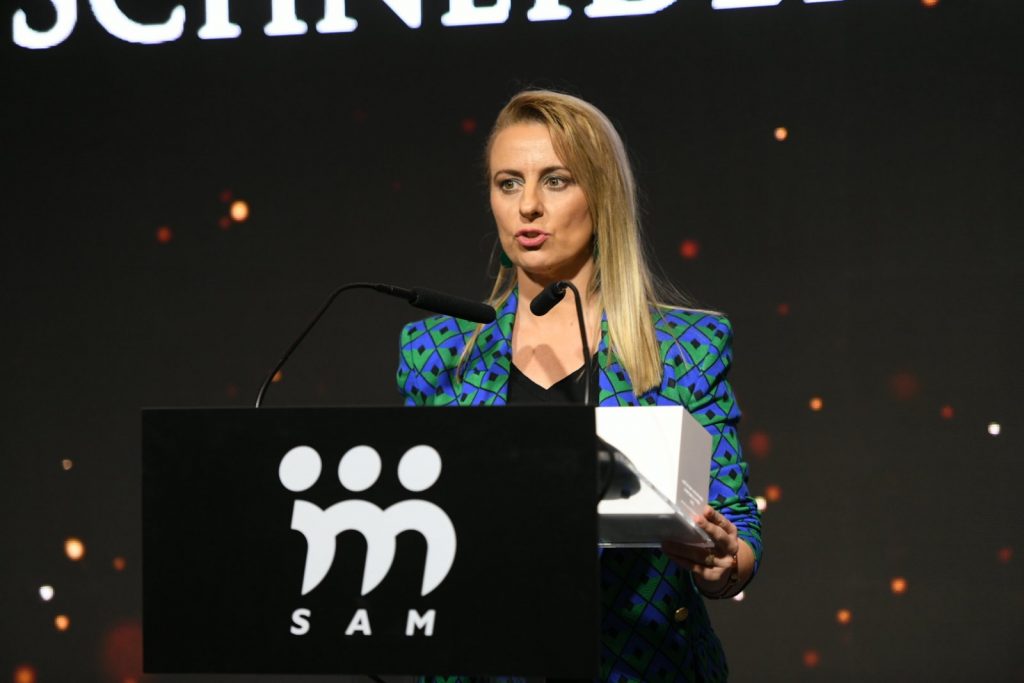 As Schneider Electric has strategically focused its conduct and operations on sustainability and reduction of negative consequences related to global warming, it has a vital role in achieving the Fourth Industrial Revolution. Solutions it develops enable clients to reach their business goals, while working on business sustainability and reducing CO₂ emission.
The prestigious SAM Awards are granted every year to managers, employers, companies and individuals that advocate for improvement of the business climate, promotion of the managerial profession and leadership, CSR and better life of the society as a whole. The "Business Oscar" rewards those who demonstrate leadership in their conduct, excellence, activism and business responsibility and deserve to be promoted as a good example in the society.
---
 About Schneider Electric
Schneider's purpose is to empower all to make the most of our energy and resources, bridging progress and sustainability for all. We call this Life Is On.
Our mission is to be your digital partner for Sustainability and Efficiency.
 We drive digital transformation by integrating world-leading process and energy technologies, end-point to cloud connecting products, controls, software and services, across the entire lifecycle, enabling integrated company management, for homes, buildings, data centers, infrastructure and industries.
We are the most local of global companies. We are advocates of open standards and partnership ecosystems that are passionate about our shared Meaningful Purpose, Inclusive and Empowered values.
---