The awarding of the final final cash prize to the company that produces an alternative to milk is the second successful year of the PepsiCo incubator initiative in Europe. Ten European companies doubled their revenue over a six-month program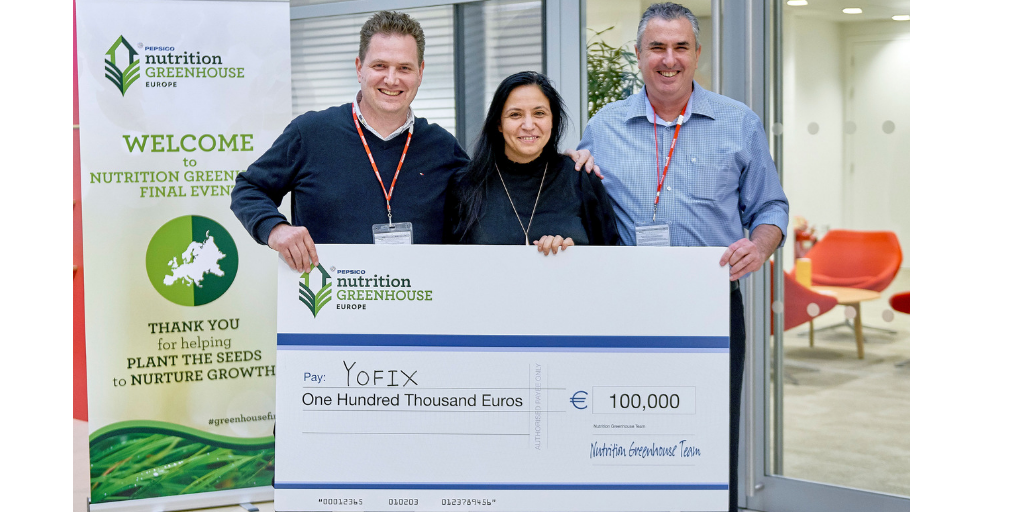 Israel's start-up, Yofix, one of the 10 finalists of the PepsiCo European Nutrition Greenhouse program, received the top prize money of 100,000 euros as part of a six-month program. Yofix, a company that produces a fermented alternative to vegetable-based milk, containing the minimum E mark on the product declaration, impressed the PepsiCo commission that chose the favorite and emphasized the brand's competitive brand strategy and significant retail growth throughout the program.
Earlier this year, Yofix was announced – as well as nine other revolutionary brands in the food and beverage sector – as a finalist in the second season of PepsiCo Nutrition Greenhouse in Europe (www.nutritiongreenhouse.com/europe). Over the past six months, each start-up team has been provided with a mentoring in which selected PepsiCo experts have provided support in overcoming market challenges and helping them focus on important business issues at an early stage of company development such as corporate structuring, marketing positioning and branding.
PepsiCo's finalists also provided 20,000 euros of grants for launching programs and improving business. All ten companies achieved significant growth, not only in terms of strategic brand development and expansion, but also financially, where sales of all companies during the six-month program increased by 145 percent compared to the same period last year.
Yofix was selected to receive a 100,000-euro reward after evaluating nine members of the Nutrition Greenhouse Commission. The company has significantly expanded its operations over a six-month program, including the completion of the production facility within the planned deadline, the launch of a new product line across Israel, and the strategic positioning within marketing communications.
The Nutrition Greenhouse program plays an important role in PepsiCo's efforts to demonstrate its commitment to the Performance with Purpose agenda, primarily to support the company to provide its customers with more affordable, healthier and more nutritious options. For more information on PepsiCo Performance with Purpose, visit
http://www.pepsico.com/sustainability/performance-with-purpose